A CIO is a senior-level position responsible for developing and implementing an information security program within the organization. This program encompasses the creation of policies and procedures designed to protect the organization's communications, systems, and assets from both internal and external threats. 
Further, the CISO may work together with the Chief Information Officer (CIO) in order to procure cybersecurity products and services, as well as manage disaster recovery plans and business continuity plans. Depending on the company's structure and existing titles, the CISO may also be known as the Chief Security Architect, Security Manager, Corporate Security Officer, or Information Security Manager. In cases where the CISO assumes overall security responsibilities, including employees and facilities, the title Chief Security Officer (CSO) may be used.
The principal duties of a CISO involve being the process owner for all assurance activities related to the availability, integrity, and confidentiality of customer, business partner, employee, and organizational information, in accordance with the organization's information security policies. The CISO works closely with executive management to determine acceptable levels of risk for the organization and is accountable for establishing and maintaining an enterprise-wide information security management program to protect information assets. 
For instance, having knowledge about What Is My IP can greatly assist CISOs in monitoring network activities, identifying potential security breaches, and tracking suspicious activities. 
Key responsibilities of a CISO include:
Developing, implementing, and monitoring a comprehensive and strategic information security and IT risk management program for the entire organization.

Collaborating with business segments to facilitate risk assessment and risk management processes.

Developing and enhancing a security management framework for information.

Coordinate with other disciplines through committees to ensure that policies and standards are applied consistently across technology projects, systems, and services.

Providing leadership to the information security organization within the enterprise.

Partnering with business stakeholders across the organization to raise awareness of risk management issues.

Assisting in overall business technology planning by providing current knowledge and a forward-looking perspective on technology and systems.
Requirements:
Holding a bachelor's degree in business administration or a technology-related discipline.

Possessing professional certification in security administration.

Having a minimum of eight to twelve years of combined experience in risk management, information security, and IT.

Familiarity with prevalent frameworks for information security management, such as ISO/IEC 27001 and NIST.

Have a high level of personal integrity and superior written and verbal communication skills.

Experience in contract and vendor management, including managed services.

Familiarity with Agile (scaled) software development or other top-tier development methodologies.

Experience with cloud computing and elastic computing in virtualized environments.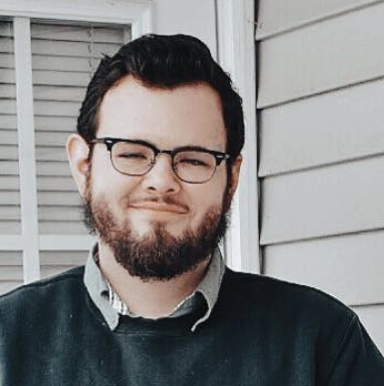 Taylor is a freelance SEO copywriter and blogger. His areas of expertise include technology, pop culture, and marketing.