Different industries have been using Robotic Process Automation (RPA) as the alternative to many issues, especially in this pandemic era where most of the jobs are done remotely. The reason is that RPA is one of the most important technology trends that will shape our future in different ways. Automation of businesses will make every process faster and more efficient. Software bots can be integrated with a manual workforce to achieve optimal productivity even if employees work from home. Most multinational companies rely heavily on RPA bots to run the business efficiently. Let's discuss some top benefits and applications of RPA across various industries. 

What is RPA?
RPA is a flagship automation technology designed primarily for programming bots that can recognize human workflow patterns, automate physical exertion, and interact with digital frameworks. RPA facilitates the elimination of tedious and repetitive tasks, thus reduces the workload for human workers. It also helps the workers focus on works that need more creative attention. Robotic process automation communicates with existing information technology architectures without the need to integrate complex systems. The benefits of RPA are the reason why it has become one of the most emerging trends in many business areas.  
However, it is already known that many areas such as government, manufacturing, retail, law, logistics, utilities, etc. have found RPA as a game-changer in the overall performance of their businesses ranging from being more functional to remove the employees from tedious and boring jobs. Read the below topics to see ways to use RPA to accelerate your business.  
Top 6 Benefits of RPA
Though there are many benefits, below listed are some of the top benefits of RPA. 
Efficient use of resources 

– It is important to eliminate the risk of mistakes if you aim to acquire maximum efficiency in a business. However, when we use human resources for tedious tasks, make sure that there is no possibility of errors. Human workers often get bored and make minor mistakes while doing complex and repetitive tasks which results in a huge waste of time and money. All this can be prevented with the use of RPA. RPA can be used to automate complex tasks and provide human workers with tasks that are worth their time and effort. It can take commercial productivity to a whole different level.

Low cost and minimum operational risks

– As RPA allows you to perform complex tasks efficiently with minimal risk of error and it will help you greatly reduce operational risks. That is not the only thing it takes only fewer human resources to complete the tasks. It also lowers the costs and is a game-changer for the business. With the help of RPA, we can actually set a goal that is cost-effective.

Enhanced Communication

– If we are to build a business effective communication is important. RPA will help you implement effective communication with the audience. With the use of RPA, we are able to locate our audience and edit all documentation accordingly. We can also save employee's efforts to make changes as they make new updates to the processes each time. That way, customers can stay up-to-date with not much effort from the business' end.

Better customer satisfaction and employee engagement

– in every business, there are two important factors to be considered, one is employee engagement and the other is customer experience. When employees are fully engaged in work, they are able to give their 100 percent and that ensures a top-quality customer experience. By performing certain activities such as data recovery, planning, and implementation of the required steps, RPA solutions assure that employees are involved from the beginning and pay special focus in providing a better customer experience. Not only this, with the help of RPA solutions, you can improve your customer's artificial intelligence experience. This ultimately helps to provide better services to the customers and facilitate the growth of the business.

Faster Services

– Robotic process automation makes use of bots to solve users' queries. In addition, the automation section ensures that tasks performed by manual workers in days can be performed within a few hours without error. It also eliminates the need to monitor the task or make changes later. Therefore, RPA trends will help our businesses provide faster customer services and increase customer satisfaction.

Improved security of enterprises

 – with smart AI algorithms and enhanced security infrastructure, there will only be a minimum risk of unauthorized access. This can alter the way businesses work, thus makes them secure and capable against cyber threats. Another great advantage of robotic process automation is that it can be incorporated with multiple applications to accelerate business security. These integrations make certain that your customers' apps are not modified, improved, or compromised in any way. Smart AI algorithms and enhanced security infrastructure minimize the risk of unauthorized access. This will alter the way businesses operate and make them more secure and vulnerable to cyber security risks.

 
RPA Applications across industries 
The application of RPA is not limited to a single industry. Let us discuss some of the best Robotic Process Automation use cases in various industries;  
Banking and finance – the chances of errors are high in the banking sector as it deals with finance and calculations daily. RPA can eliminate such errors and can save time. RPA is mainly used in the banking sector for;  
checking credits – RPA bots perform the credit check for loan processing and decides whether it is included in the loan parameters or not. This automated process saves time as well. 

 

Data entry – filling up the forms are one of the time-consuming and boring tasks. With RPA the process can be made much faster and easier. 

 

Review application – assigning the job of verifying credit card applications to RPA increases the speed and response time.
Health care – RPA is used in the health sector for the following purposes;  
Payment processing – when the medical staff deal with the bills and payments, the chances for the patients to get more care and assistance are less. Using RPA in these areas helps the medical staff to perform their exact duties. 

 

Patient registration – patient-registration is a time-consuming task but RPA takes only minutes for this process and this gives the staff to do other important works. 

 

Claim management – it is another time-consuming task that requires a lot of Paperworks to be done. RPA can handle this task efficiently and accurately, considering all the pre-defined parameters.
Education – RPA has been used in the educational sector for the following purposes;  
Student enrollment – reading, validating the eligibility, verifying the documents, all are tasks that require more time and human resources. By automating these tasks RPA makes the process, simple, faster, and accurate. 

 

Track attendance – tracking the attendance of staff and students is a tedious task and it is very difficult to track the attendance record of each and every one. RPA not only tracks the attendance records but also evaluates the performance of the staff and records them to provide exact compensation. 

 

Prepare student progress report – evaluating the performance of each student and assigning the marks according to that is another time-consuming process. RPA allows the teachers to dedicate their time to perform more creative tasks by preparing the progress reports.
Manufacturing – RPA allows the manufacturing industry to carry out tasks through a simple process and without errors;  
Strategy reporting – the main advantage of using RPA in the manufacturing industry is that it can create precisely detailed production reports and provides a better picture of the results. This accelerates strong decision-making and allows for a quicker response to production obligations. 

 

Inventory administration – here RPA can be used to track levels of inventory, automate emails, digitalize paper works, etc. 

 

Customer satisfaction – RPA acts as an excellent tool for interacting with clients or customers, thus give an enriching experience to the customers. 
Telecommunications – the uses of RPA in telecommunications are;  
Report generation – it is very difficult to manually generate reports of problems related to connectivity. RPA is the best tool for performing this task. 

 

Query forwarding – RPA bots are capable of gathering emails from customers and other stakeholders to forward them to the concerned people. This makes the task simpler and allows the staff to do other works. 

 

Account inspection – checking the user's account is a regular task in the telecom industry. This is quite boring and repetitive for the employees to do and that is why RPA has been implemented. 

 

 
Conclusion
Often businesses focus solely on internal policies, processes, and business activities with the aim of increasing productivity by automating these processes. The application of RPA reflects the advanced automation in almost all industries. From allowing banks to maintaining error-free and fast records to, providing the health sector with the best alternatives, RPA provides tangible benefits to each sector.  
Due to its rapid deployment cycle and ROI, RPA is the most important strategic tool for every organization. RPA can revolutionize our business style and make it a hundred times more profitable. However, employing RPA in business is not as easy as it may seem because it will be onerous for businesses to achieve the desired results if there is no proper planning.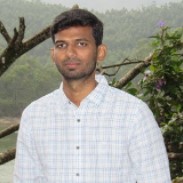 Aravind is a solutions architect at ClaySys Technologies. He deals mostly with robotic process automation tools and technologies.