2019 brings a lot more surprises in the smart TV market with new entrants and old popular choices still being a great choice. Smart TV has also been a regular choice for televisions in today's smart electronics market. More and more people are moving towards choosing new smart TVs for their new year home setup or as gifts. It is also an ideal choice considering the price drops in the smart tv market. Thus getting the best 32 inch smart TV is a tough decision.
Smart TV allows you a lot more opportunity for the consumer to get contents from all over the internet. You get the freedom to stream contents from popular services like Netflix, Hulu, YouTube, etc. With more people on the move, online contents are becoming a mainstream content choice for a larger chunk of the present day population. Some of the best 32 inch smart TVs do ensure people have the freedom of choice.
Getting the freedom to watch the same content on a number of devices is a blessing of modern technology. You are no longer stuck with your cable antenna channels which have same old shows running over for ages. Even if you are on the move, you can enjoy the content who left while at home.
This freedom has drawn consumers to get the hang of smart TVs in general and making it a household choice in place of your old "non-smart" TV sets. While the crowded market and volume of choice, it can get a bit for consumers to choose the perfect smart TV. This list if not the perfect list or the only choices that are currently available. However, these are some which won't make you regret your decision.
Top 10 32 Inch Smart TVs in 2019
32 inch smart TV segment is a very popular segment considering the price point. It is a compact size smart TV market which generally consists of first time buyers or people looking for a secondary television for a tight space or lower budget. Your choices in this segment are limited given the smaller display size. Choices like 4K or OLED are off the charts considering the small display size.
TCL 32S305 32-Inch 720p Roku Smart LED TV (2017 Model)

If you are trying to buy a smart TV and have done a bit of research, you are sure to come across this smart TV is highly recommended by experts and for good reasons. It is one of the bestsellers or the best selling 32 inch smart TV on Amazon for very attractive reasons. The main reason being the price, which makes it an excellent value for money smart TV overall.
This smart TV from TLC comes with a 720p 60 Hz panel that produces sharp and crisp images even though the resolution is on the lower side. Being a LED panel allows better dynamic range and brighter image. At the price of just $120, this smart TV is hard to beat considering it gets most of the smart TV aspects right.
Roku TV is one of the most feature-rich smart TV interfaces. Being built-in with this 32 inch smart TV from TCL provides an ocean of content streaming options from over 4000 channels. It is impressive considering the price at which we find restricted user interfaces. Additionally, it is Google Home and Alexa compatible making it a versatile option for smart users.
Toshiba 32LF221U19 32-inch 720p HD Smart LED TV – Fire TV Edition

Fire TV edition of this Toshiba 32 inch Smart TV makes it an ideal choice for smart content lovers providing a lot of options from popular services like Netflix, Hulu, Prime Video and others. The display on this smart TV is great for the price point. The dynamic range on this display panel is impressive with deep black and bright colors.
The Multicore GPU does make a difference in the overall fluidity of this smart TV. Additionally, it comes with voice control remote that allows you to navigate through the menu using your voice. Native Alexa support makes it easier to control your smart TV with the Alexa skills and tricks for a better experience. The additional physical ports allow room for expansion by connecting devices like consoles and other HDMI devices or USB devices.
Insignia NS-32DF310NA19 32-inch 720p HD Smart LED TV- Fire TV Edition
Another Fire TV edition from another brand that has slowly grown to become one of the top choices in the smart TV market. Insignia TVs are a great value as the above twos with good picture quality even though being a 720p panel. Like most entries on this list, you will find a 720p panel is great as the display size is not large enough to make significance viewing difference.
It comes with integrated Fire TV support which opens a new world of content streaming opportunities with services like HBO, STARZ, NetFlix and others you can think of. Moreover, it comes with Alexa voice supported remote controller for easy access to your contents and navigation around the menu. It also has an array of physical ports for your cable antenna, digital audio, USB, HDMI, etc.
VIZIO 32″ 1080p Smart LED TV D32X-D1

This is an older model from 2016 which still present great value in the compact 32 inch smart TV market. One of the few ones on this list with a Full HD 1080p displays making it an ideal buy for people looking for Full HD smart TVs at a good price. It is one of the cheapest 1080p smart TVs you can probably buy from Amazon at this moment.
It comes with picture enhancing technologies like the Full Array LED backlight, which gives a uniform backlight for better and consistent colors. The Vizio Internet Apps Plus provides a wide range of content streaming options from popular services like Netflix, Hulu, Prime Video, 1More, and others. It is easy to set up with wireless connectivity and physical ports for expansion.
Sceptre 32 inch LED 720p HDTV (X328BV-SR) – 2019

Now this entry might surprise many but it is one of the most exciting choices on this list of compact 32 inch smart TVs. It has to be the best 32 inch smart TV for an astonishing price of under $100. Yes, you heard it right, for just under $100 you are getting a smart TV with decent picture quality and good smart TV functionality.
You cannot ask for more from a smart TV priced below $100 to be fair. For this price it is unbeatable and it is not trash given the cheap price. It does not have any bells and whistles about it apart from its head-turning price. But it does its job as a Smart TV very satisfactorily, making it a great choice for people on a tight budget or require a large number of TV sets.
Samsung UN32M5300A 32-Inch 1080p Smart LED TV (2017 Model)

Samsung has been trying hard to enter into the budget segment of the smart TV market even since their M5300 series was launched. This smart TV has a 1080p Full HD panel compared to many others having a 720p panel in this display size bracket. The display although being a 1080p lacks color vibrancy and has a lower refresh rate.
The interface though provides the popular services for streaming content on the smart TV wirelessly lacks the of an LG interface of the Roku or Fire TV options. If you are brand conscious and trust Samsung this might be a choice but there are better options available, to be honest.
TCL 32S327 32-Inch 1080p 120 Hz Roku Smart LED TV (2018 Model)

This one is a similar recommendation to the one we suggest as best 32 inch smart TV at the beginning of the list. The only difference here is the higher refresh rate and resolution. The TCL 32S305 is already one of the best smart TVs we can recommend. Adding to the goodness is the better display and higher refresh rate makes it one of the best choices for people who care about display quality.
Being a 120Hz display panel gives a lot more freedom and opportunity for users to even use this smart TV for gaming and enjoying fluid smooth fast paced movies and shows. It is the only smart TV on the list with a 120Hz display which in real life viewing experience makes a lot of difference from scene to scene transitions and movements. We highly recommend this smart TV for excellent value and amazing display at this price.
LG 32LJ550B 32-Inch 720p Smart LED TV (2017 Model)

If you have never used an LG smart TV before you have surely not experienced one of the pioneers of modern day smart TV interface. LG's WebOS is one of the best if not the best smart TV OS on any generation of smart TVs. Today we have a lot of choices in the market with android smart TVs and other interfaces.
However, LG's webOS is still considered one of the easiest and versatile user interfaces on smart TVs. LG also has one of the most advanced image processing technologies that produce deep blacks and vibrant colors with great details and smooth movements. The display is a 60Hz native but has an effective refresh rate of 120Hz, thanks to LG's advanced display technology.
Sony KDL32W600D 32-Inch HD Smart TV

If design and style are the two most important aspects of your home decor and personality, this smart TV from Sony is the perfect fit for your taste. It is sleek, modern and slim blending perfectly with any modern room decor lifting the style quotient of any setting. It also comes with a modern stand that houses cable management channels for a cleaner looking setup.
Sony is known for its technologically advanced displays and it is evident in this smart TV. It comes with picture enhancing technologies like X-Reality Pro which reduces noise and enhance picture sharpness uplifting the details in the scenes. It also comes with Motionflow technology that simulates a 240Hz refresh rate for smoother movements in fast action or sports scenes.
Samsung UN32M4500A 32-Inch 720p Smart LED TV (2017 Model)
This is a weird one as it is similar to the M5300A only with a lower resolution display but every other thing the same as the bigger brother. If you are in a tight budget and need a Samsung smart TV, this TV can be a great choice. It has a good display with decent smart apps and content streaming support for an enjoyable viewing experience.

Final Thoughts
As we stated earlier in the article, these are not the only choices that you can buy if you are looking for the best 32 inch smart TV. There are many other choices too which might suit your particular need and requirements. However, there are some pointers that you should always keep in mind while you are out shopping for a 32 inch smart TV.
Always go for value for money options. Choose free trials and look for replacement terms and conditions. Read user reviews on online websites like Amazon. Always make sure you know your requirements well. Do some research and do not fall into marketing traps. Smart TVs are a great piece of technology that has bridged the gap between handheld devices and large screen TVs. Hope this guide helped you choose your first smart TV or simply buy a second one without breaking the bank.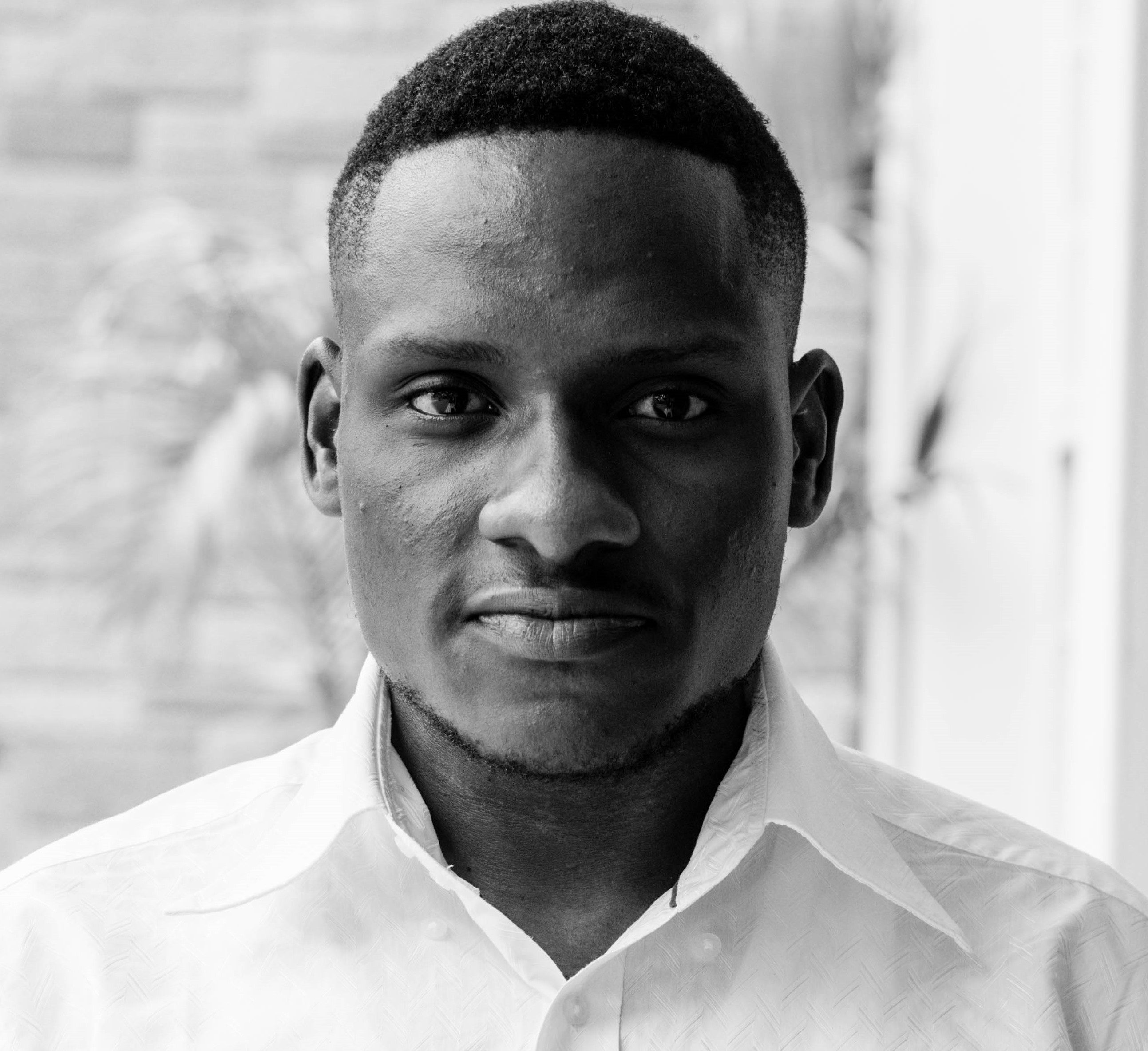 Stephen is a versatile and enthusiastic content writer with a passion for writing. He has over 8 years of experience in the field of writing. He strives to transform businesses and lives through his writing, and enjoys every minute of it.