The 6 Best 32 Inch Smart TVs
Anybody who is of the opinion that the most superior TVs have to big is most likely not up to speed on the remarkable selection of 32-inch smart TVs currently available on the market. This notion could largely be attributed to the fact that the majority of TV manufacturers tend to pay more attention to their most expensive and biggest TVs in their marketing campaigns. That does not, however, mean that a 32-inch TV wouldn't be the most suitable choice to bring home. In fact, purchasing a 32-inch TV is the most advisable course of action to take if one has a modest budget, limited room, and more.
It all boils down to the specific features one is looking for as well as the amount of research they have carried out. This article covers both aspects exhaustively, making it easier for the buyer to make the right choice. Read on to discover the best smart TVs in this category.
Samsung UN32M5300

When it comes to good quality 32-inch TVs, Samsung has been a worthy leader for a couple of years now. The Samsung UN32M5300 surely stands out when it comes to Samsung-TV selections in this category. In addition to being pleasantly affordable, the TV features the Tizen operating system as well as full HD (1080p) resolution. These capabilities mean the user enjoys access to a wide range of apps. Furthermore, the fact that the TV comes with built-in Wi-Fi means that the user doesn't have to plug it to the router every time.
One drawback, however, is that the Samsung UN32M5300 comes with a limited number of connection ports: only two HDMI slots. That is a relatively small compromise considering the other good features the user is assured of.
VIzio D32X-F1

VIZIO is a topnotch quality TV that's mostly popular in the United States. And although it wouldn't be the first name that comes to mind when looking to purchase a TV — for most people that would be traditional brands such as Samsung, Sony, LG, etc. — VIZIO's 32-inch screen TV boasts of some great features, including an app tray littered with the top streaming services (such as YouTube, Netflix, and Hulu) and a full HD (1080p) resolution.
Nevertheless, it's recommended that one incorporates some speakers because the integrated ones are not of the best quality.
But if one seeks a small, affordable, and smart 32-inch TV, then VIZIO should definitely be on top of the list. Other notable features include full array backlighting and a refresh rate of 120Hz.
TCL 32S305

Two years ago the TCL 32S305 was literally flying off the shelf. It, therefore, begs the question why it would beat the more popular brands in the 32-inch TV space. The most obvious answer would be its affordability. In addition, it comes with decent picture quality and built-in Roku TV.
One downside, however, is that it's only limited to 720p.
Truth be told, other brands might prove to be a little bit more attractive, but if price is the user's main criteria for purchase, then the TCL 32S305 would be a choice difficult to resist.
Sony KDL32WE613

The Sony KDL32WE613 is a perfect example of a 32-inch TV that's designed with the latest technology. For instance, it supports HDR, a feature that's mostly popular with the more expensive and larger TVs.
HDR technology isn't same across the board for all TV sets since it depends on the screen's brightness and contrast, but it lets the user get the best out of a good Amazon Video or Netflix subscription as well as console games.
The KDL32WE613 offers access to a wide range of apps, including YouTube, BBC iPlayer, and more. Another incredible feature is the ability for one to record over Wi-Fi or USB.
A noteworthy disadvantage with this TV is that its resolution is only 720p. That's because for close up viewing, the pros of higher resolution may actually supersede HDR.
Toshiba 32D3753DB

Being one of the few TVs that still features a built in DVD drive, the 32D3753DB is by far the perfect choice for those who still prefer to access their content via DVDs.
It doesn't have the best all-round picture quality when compared to all the other models in this list, one reason for that being that it isn't full HD. Nevertheless, its unique combi design adds to its attractiveness. UK users can also enjoy Freeview Play smart system, which the TV supports.
The Toshiba 32D3753DB is designed with up to three HDMI ports, which is a notable advantage over the other 32-in smart TVs included her.
Samsung UN32M4500A

The Samsung UN32M4500A is a good choice for someone interested in buying an affordable 32-inch smart TV. It has a resolution of 1366×768. The TV boasts of high native contrast ratio, giving it the ability to deliver deep blacks every time. It also comes with the capability to prevent image retention, and deals with reflections exceptionally well.
The Samsung UN32M4500A features a fast response time, meaning fast moving objects can only leave minimal blur trail. The TV also has the ability to interpolate content with low fps by up to 60 fps, thus enabling it to offer smoother motion. It comes with a similar smart interface as that present in higher-end TVs.
When it comes to disadvantages, the TV's input lag is not low enough, something that becomes more noticeable when one uses the TV for video games or as a PC monitor. The UN32M4500A is also characterized by poor viewing angles. With this TV, it's a bit difficult to achieve the best picture quality unless one sits straight in front.
Factors to consider before making the purchase
Don't just focus on resolution
Resolution remains an essential feature for distinguishing between TV sets. Nonetheless, it shouldn't be the only way to tell overall picture performance. That would be a sure way to mislead users. For instance, a TV with a resolution of 720p and having excellent motion processing, backlighting, and color management is sure to generate superior pictures compared to a low quality 1080p TV. Be sure to take into account the screen's picture quality as a whole rather than just focusing on a single feature.
Sound quality
When it comes to 32-inch TVs, users are as guilty of overlooking sound quality as TV manufacturers are. Though often considered an afterthought, audio performance is highly critical at enhancing the overall viewing experience.
The purchase becomes even more challenging when one decides to purchase the TV online. That's because then, it's difficult for the user to hear it for himself.
A workaround for this issue is to pay attention to the speaker's rated output specification — note that these may not be entirely reliable— as well as clues in the design: built-in bass woofers, forward firing speakers, sufficient space on the rear for air movement, and more.
Gaming Mode
32-inch screen TVs are notoriously popular with gamers because they are much better at handling gaming better than their counterparts. For gaming, critical issues include refresh rates, input lags, and other motion-related issues, which the user cannot afford to overlook.
Input lag basically refers to how fast a TV is able to render image data transmitted via its inputs. A major challenge is that most TV manufacturers rarely quote this specification. Perhaps a solution to this is for the user to test this feature himself, though that's also quite a challenge because requesting a device to test is an almost impossible request to grant.
Perhaps the least the manufacturer could do in this regard is to at least include a game picture preset. This is proof that the manufacturer has at least given some thought to gaming by availing a mode specifically optimized for it. Preferably, one of the key features of these kinds of gaming modes should be to minimize the input lag.
Let design not be the be all and end all
An interesting fact is that 32-inch TVs tend to dominate the market for TVs meant for use in a second room. As such, unlike TVs meant for use in the living room, there's a tendency for obsession with specific design requirements such as color. For instance, white is a popular color for conservatories and kitchens.
Reports indicate that some users are of the thought that in the case of second-room TVs, the relevance of picture quality concerns deteriorates, since the TV is only likely to serve casual purposes.
Notably, the best course of action should be no to allow one's choices to be limited by design conditions. That's because research shows that smart features as well a few aspects of picture quality —such as motion clarity (in the case of gamers) and brightness— are even more critical to the performance of second room TVs.
Connection
The first thing that automatically comes to mind when it comes to connection is the number of ports available. Different devices will require different ports. Devices such as Blu-ray/DVD players, the Nintendo Switch, and the PS4 require HDMI inputs; other gaming inputs such as the Nintendo Wii will require a composite video input or component; PCs, if not they don't support HDMI, will require VGA or DVI input; and cable set top boxes are likely to require an additional HDMI.
It's therefore more convenient to purchase a smart TV that's designed with many ports, especially if one would like to connect several devices simultaneously.
Though not particularly popular with TV sets, Bluetooth support also comes in handy, especially when the need to swiftly stream content to the user's TV's speakers from a smart device arises. Nevertheless, this shouldn't be considered a deal breaker because the feature is not one that majority of TV manufacturers (or even users) pay much attention to.
In the case of built in streaming services, the TV should ideally incorporate YouTube, Amazon Prime Video, Netflix, and more. In the UK specifically, the main broadcasters comprise of My5, All4, the ITV Hub, BBC iPlayer, and more.
Getting access to all these services — or at least a decent percentage of them— on one 32-inch TV often proves to be a challenge. Especially when you try to overlook the likes of Samsung, LG, Panasonic, Sony, etc. to go with the cheaper brands.  The traditional brands are known to offer a relatively robust app support in conjunction with a more user-friendly and advanced interfaces than the other brands.
For users in the UK, perhaps a rather enticing deal would be to consider going for a TV that supports either YouView or Freeview Play. They offer an interesting way to comprehensively access catch-up TV services. This pleasant package incorporates an easy-to-scroll electronic program guide that enables one to catch up with missed shows.
Price
No review would really be compete without a mention of price. This sensitive factor is what majority of the population looks into, especially if constrained in terms of budget. But price, just like the other factors, should not be considered independently but in conjunction with the rest of the factors.
In fact, it doesn't necessarily mean that the more expensive a TV is the higher the quality and vice versa. A few isolated cases actually do show that in a some instances a relatively cheap TV comes with mind-blowing features whereas an expensive brand leaves a lot to be desired.
That's why it's vital to do research beforehand. This would ensure price considerations only come into the picture much later when the TV's features have been carefully studied and measured against those of the user.
Final Words
More often than not purchasing the best 32-inch smart TV proves to be an intensive process, but that doesn't mean that it has to be difficult. If one does the heavy lifting beforehand by focusing on the above-mentioned key areas, the rest of the process should flow seamlessly. In fact, it ought to be enjoyable. But that can only happen if one pays attention to the things that really matter. Taking shortcuts only leads to despair.
This is more or less a comprehensive guide for helping one make the right decisions. Adherence is certain to lead to satisfaction and joy.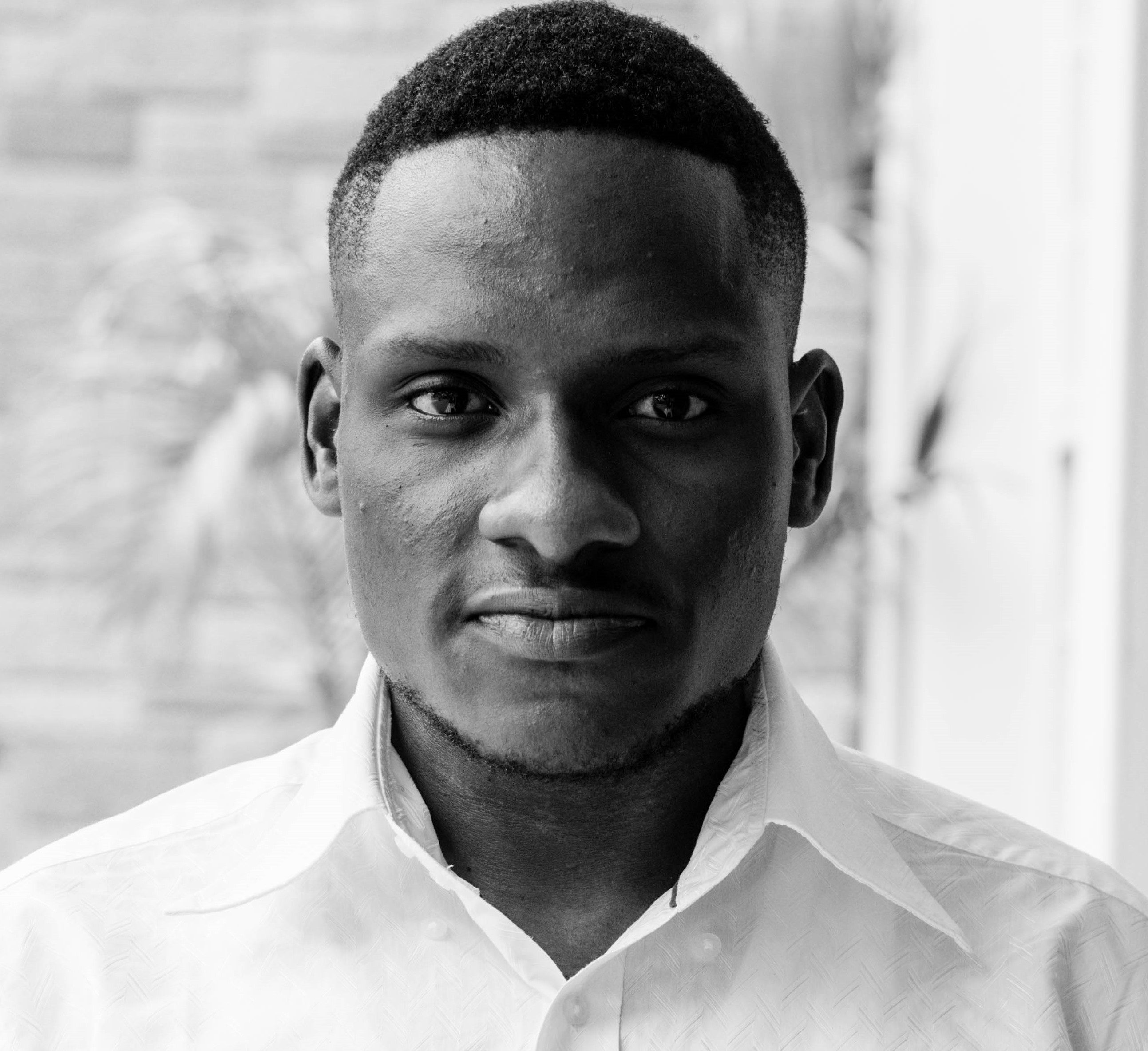 Stephen is a versatile and enthusiastic content writer with a passion for writing. He has over 8 years of experience in the field of writing. He strives to transform businesses and lives through his writing, and enjoys every minute of it.