Have you ever seen the checking for new messages notification when you open WhatsApp? It can be downright frustrating not being able to read your important messages when in a hurry. Everyone complains about the same problem: having to constantly check for new messages on WhatsApp. And, now, there are even more users having to deal with this annoying situation.
A few days ago, WhatsApp announced that it has reached the mark of 2 billion active monthly users and it keeps growing, so we know how problematic it is when we cannot communicate with our favorite WhatsApp contacts.
So let's take a look at some of the recommended solutions to fix "checking for new messages" issues on WhatsApp.
1. Enable WhatsApp Background Data Usage
You cannot place calls, video messages, and the app fails to download media files if WhatsApp keeps checking for new messages. When the app gets stuck at this stage. The checking for new message notifications overlooks important notifications. So users can often miss crucial messages and phone calls.
WhatsApp continually checks for new messages in the background. So if a user enters an area with poor network coverage, the process slows down. It is especially true when the data connection isn't stable or fast enough.
And when it does not have a stable Wi-Fi connection, WhatsApp can potentially stop sending alerts when the app runs in the background. As a result, enabling background mobile data usage may be necessary to keep your app operating even if you are not using it actively. Notifications will continue to arrive in real-time if background mobile data gets active. WhatsApp tries to fetch the most recent notifications, but won't deliver them if background data gets disabled. So you will be required to enable background data for WhatsApp to function properly.
To do so, go to the device's settings and select "Applications." After that, go to WhatsApp and open Messenger. Toggle the switch next to "Background data" under "Mobile data and Wi-Fi" to enable the feature.
2. Restart Your Device (The Universal Solution to Every Tech Problem!)
Occasionally, simply restarting the device is sufficient to resolve the issue. Poor internet connections may also prevent notifications from arriving. In this instance, it's a good idea to see if Wi-Fi is available or if WhatsApp is running on mobile data.
It's also worth trying out different connections and seeing if they work by running a web search, for example. After that, switch off the phone, wait 30 seconds, and turn it back on to see if the problem gets resolved.
3. Uninstall Performance-Enhancing Apps
Performance-enhancing apps promise to boost Android's autonomy by forcing background apps to close. This sort of program prevents notifications from popping on your phone. These performance-boosting apps can force WhatsApp to close. It results in WhatsApp being unable to fetch messages in the background and preventing it from running when closed.
On Android, go to the phone settings and tap "Applications" to uninstall an app. Locate and touch on the symbol for the performance booster app installed. Then select "Uninstall." Restart the computer.
4. Disable Power Saver Mode
Power Save mode can be a lifesaver (pardon the pun) when your phone runs on a low battery. It can drastically increase your device's battery so you can make and receive phone calls before the phone shuts off. Power Saver mode can be crucial during long journeys when you do not have a charger or charging socket nearby.
But it can also affect certain apps from performing as it saves as much juice as possible. You can turn off power saver mode when your WhatsApp is acting sluggish and not showing the latest messages. You can disable the feature by going to Settings > Battery > Battery Saver. It can be different depending on your Android phone but produces similar results.
Speaking of battery saver mode, third-party Android user interfaces can disable some apps to save battery by limiting background processing. But certain apps such as Google Photos, OneDrive, and WhatsApp do run in the background. You can ensure this by going to Settings > Apps > WhatsApp > Mobile Data > Allow background data usage. Make sure it remains turned on. WhatsApp will continue working despite the restrictions set by third-party Android skins if this option stays on.
5. Disable VPNs
VPNs become essential when surfing the internet because they mask your IP address, so your geographical location does not get disclosed to ISPs. It allows you to access blocked websites while also maintaining your anonymity. But since free VPNs run on slower servers whose physical location is thousands of miles away. It can create ping issues that cause a delay between the information signal sending and you getting your messages. This delay results in WhatsApp not being in sync with the messages you receive and the ones that are accessible. So theoretically, you might be viewing an older message that was a few seconds old. You can also delete your VPN settings in case your phone does not automatically reset the IP settings just to be safe. Go to Settings, select Connections, scroll down until you see More Connection Settings. Select VPN from the options displayed. Press the cog icon and select, Delete VPN Profile. It will remove the VPN settings your phone failed to reset.
6. Looks for Apps Running in the Background
Some apps that consume a lot of background data can slow down the network, especially if it's a torrent app. It can make WhatsApp go out of sync and not fetch new messages. Users can go to each app and check how much data they consumed. Go to Settings > Connections > Data Usage. You can then go to Mobile Data to check how much mobile data the apps consumed. You can go to Wi-Fi Data if you want to check how much Wi-fi data the apps on your phone consume.
However, some apps, such as remote monitoring software, do not appear in the active apps list or the app tray. One such monitoring app that is used to hack WhatsApp remotely is XNSPY. It's a monitoring solution for people wanting to know how to see someone's WhatsApp chats. Aside from its WhatsApp message reader, it can also track phone calls, texts, screen recordings, geolocation, and ambient sound recording.
XNSPY does not appear on the battery consumption screen since it operates in stealth mode but continues to track the smartphone as long as it remains installed on the smartphone. Because the software runs in the background, XNSPY consumes hardware resources such as CPU power and RAM, causing your phone to slow down. It can also lead to WhatsApp getting out of sync, and the app might show the checking for new messages notification.
XNSPY also allows users to delete WhatsApp messages from the tracked device, unbeknownst to the device owner. It can further exacerbate the owner's frustration as they are unaware of the actual cause of the messages getting deleted from their phone. They might think that it's another WhatsApp bug they have yet to uncover. And if they reinstall WhatsApp to try and fix the issue, it will only lead to frustration. It is a common feature in XNSPY and other top-tier apps that can hack WhatsApp remotely. Here's a detailed read for people wanting to know if they can spy on someone's WhatsApp without having their phone: https://xnspy.com/how-to-read-someone-whatsapp-message-without-having-their-phone.html
When dealing with WhatsApp spy apps, extra caution is usually advised because they are difficult to detect. But there is an easy solution to this. To remove XNSPY from your smartphone device, you will need to perform a factory reset on your device. When you uninstall the app, your battery life should restore to normal. The operating system forces app processes to continuously run in the background even when they aren't actively used. XNSPY utilizes these algorithms to automatically update, provide notifications, and load email messages, among other things. It is why this app must continue working in the background; otherwise, like WhatsApp, the apps can become out of sync and not function properly.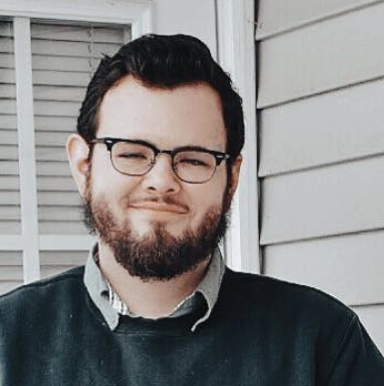 Taylor is a freelance SEO copywriter and blogger. His areas of expertise include technology, pop culture, and marketing.