Vizio smart TVs are fanciful, because of their dynamic nature, since cutting edge technology was applied in engineering them. A firmware is behind the advanced performance of smart TVs, which enables them to multitask digitally. To keep the TV in this mode of operation, you have to keep the firmware updated. 
Specifically, the firmware commands the smart TV by telling it what to do, e.g. what to show on the screen, and responding to the commands you give the TV, either by pressing buttons on it or by using a remote. Even the external gadgets you connect to the TV interact with it through the firmware. So, this is a very central part of the Vizio smart TV, and it cannot do without it, and when it develops faults, the TV can malfunction or stall completely. 
When you update the firmware, it comes with new features or heightens the performance of the existing ones. Amazingly, updating also solves issues that have been facing your smart TV because the update is always meant for the good of your device. For instance, updating it can solve all these issues if your Vizio smart TV has been hanging, responding slowly, or crashes from time to time, has poor signal reception, etc. 
There are prerequisites that must be in place heretofore updating. The major ones are stable and high-speed internet connection since you cannot update your Vizio smart TV when you are offline or with a problematic internet connection. Therefore, ere looking at how updating is done, let us first look at the prerequisite:
How to connect Vizio smart TV to Wi-Fi 
Just like how you can log on to the internet with your smartphone, tablet, and computer and surf, smart TVs also have the same capability. When you connect your Vizio Smart TV to the internet, you can directly stream online content like watching soap operas, films, music, documentaries, sports, play games, etc., without connecting your TV to other devices. That is why they are called smart TVs. 
Surprisingly, we have Wireless Fidelity (Wi-Fi), which is unlimited internet supplied by a router or any other hotspot. Wi-Fi is reliable and good, especially when it is strong and stable because you are not confined to keep your device at a certain point, like when you are using Ethernet. You can be tens of meters away from the router and still be connected since you do not need wires. 
Plug the power cables of your Vizio smart TV & Wi-Fi router into the socket 
Switch on your Vizio smart TV and the Wi-Fi router 
Use your Vizio TV's remote to press Menu 
Choose the Network and press OK
Choose Network Connection and choose the Wireless option. A list of available Wi-Fi networks will appear on the screen
Choose your Wi-Fi Network
Enter the password of your Wi-Fi

A confirmation message will be displayed after a successful connection 
How to connect your Vizio smart TV to wired internet 
This is how to connect your Vizio smart TV to the wired internet and stream your favorite content:
Plug your Wi-Fi router's and Vizio smart TV's power cables into the socket 
Switch on both of these devices
Connect one end of the Ethernet cable to the Wi-Fi's open Ethernet port 
Connect the other end of the Ethernet cable to your Vizio smart TV
Press Menu on the Vizio TV's remote 
Choose Network and press OK
Choose Wired Network 
A confirmation message will be displayed on your screen after the completion of the connection 
Your Vizio smart TV is now connected to the internet, and it is ready to proceed to the next step of updating. 
How to update your Vizio smart TV

Tragically, there are people who do not even know that Vizio smart TVs need updating, while others know, but they have never updated their TVs. Consequently, they miss a lot by being bypassed by all these updates. There are many capabilities that your TV cannot have because they are not activated by the features that come with the updates. 
Some of them include better picture quality and larger compatibility with other smart gadgets that you could be having at home. Updating is free, and it takes just a few minutes to download and install the new updates. Thus, there is no reason that should make you fail to update your Vizio TV's firmware. 
For instance, in the recent past, there are several streaming options that have been added to Vizio smart TVs by subsequent updates. Some of them are Amazon Alexa and HDR support, not to mention smart speaker integration, Google Assistant, and local app support. Those who have not yet updated their TVs cannot access all the above. 
Use this stepwise procedure to update your Vizio smart TV:
Turn the Vizio smart TV on

 
In some instances, you may be prompted to check for updates instantly after turning on your TV. When this happens, you should follow the instructions that are displayed on your screen, and you will successfully update your TV. 
However, when you do not see this prompt immediately, which requires you to update your TV straight away, use the following procedure to check whether there are any available (pending) updates to be installed. 
One reason that prevents your Vizio smart TV from getting updates is not being connected to the internet. Therefore, check the internet connection to see whether it is OK or not. If not, the procedure of connecting your TV to the internet is already given above.  
When your TV is successfully connected to the internet, do a connection test to see whether there are any other connectivity issues that could hamper a smooth update. After solving all network issues, your internet connection will be seamless. Go back to the Main Menu to start the updating process. 
After opening the Main Menu, go to the System menu where you will see these two options:
System Information

Check for System Updates 
You can opt to go straight to installing the latest update, whereby you should choose the first option before moving to step number 5. However, if you want to know more before installing the update, consider step 4. 
Check the number of the version 
If you do not know the number of the Operating System that your Vizio smart TV is running on, you can confirm it in the System Information menu. This info is found right below the model name in the Display Information option. The model number prefix is Version followed by the OS's number. 
Check for available updates
If you are in high spirits for the latest version of the firmware that your Vizio smart TV is using, choose the top option under the System menu, dubbed Check for Updates. After selecting this option, you will find a prompt on the screen that requires you to confirm that you want to check for updates. 
Start installing the update

.
After confirming, the system will start downloading the latest version of the software. A message will be displayed on your screen, showing the version number of the current software that your Vizio smart TV runs on and the downloading update. It should tally with the details that are shown in step 4. 
Furthermore, after downloading the update, the TV will restart to install the update. There is also a splash screen that shows you the installation progress. When this is through, the TV will restart again. Moreover, you will receive a confirmation message of a successful installation of the update, which mentions some of the new features that have been enabled on your Vizio TV. 
Finally, the process is over. Press the pause or play button on the remote to close the message. 
Can you update an old Vizio smart TV? & How to update older Vizio TV 

By now, you have the answers to both of these questions. You have seen the entire process and stepwise procedures of updating your Vizio smart TV. This is something that you can do on your own by carefully following the laid-out procedures above. It is quite beneficial to update your TV so that it can have more fanciful features. 
Conclusion
In conclusion, no stone has been left unturned because you have learned how to update your Vizio smart TV. It is a simple and straightforward procedure that takes very few minutes to complete. Fortunately, when you install the update on your Vizio smart TV, your TV will gain extra features and capabilities, which it did not have heretofore. Moreover, if it also had some faults, they will be sorted out for an impressive performance.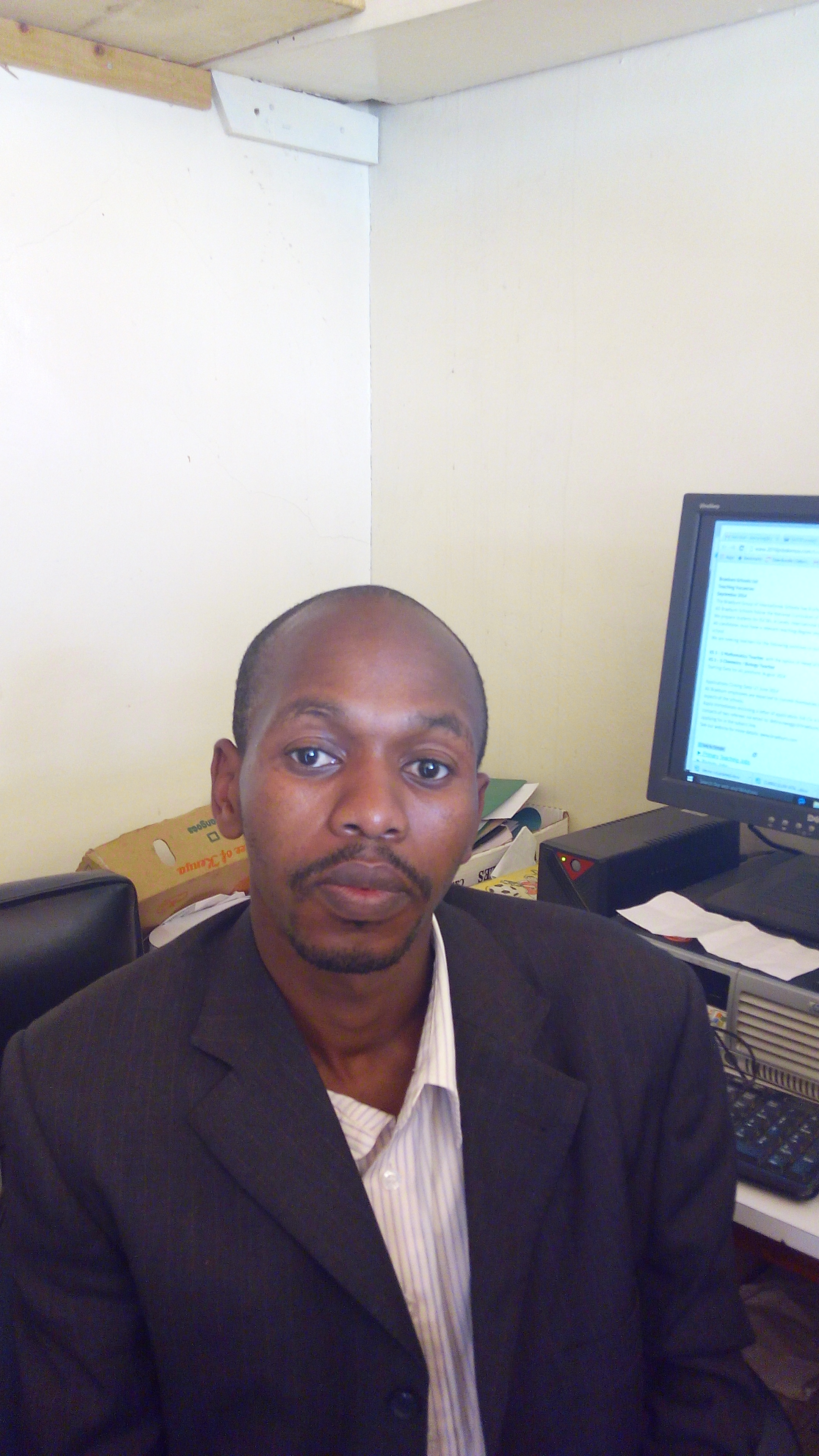 Denis is an article/blog and content writer with over 3 years of experience in writing on different niches, including product reviews, buyer's guide, health, travel, fitness, technology, tourism. I also have enough experience in SEO writing.