As technology evolves, so does the TV technology. Nowadays, you can get high-quality programs, shows, and games on your smart TV. Smart TVs come with powerful processors and easy-to-navigate software that improves user experience. Most smart TVs come with an antenna that allows you to have access to local channels. You can upgrade to digital antennas if you want to have high definition broadcast.

Do smart TVs need Antennas?
For you to watch local content, your television should at least have built-in antennas or be connected to an external antenna. Built-in antennas help you to connect your television through Bluetooth or Wi-Fi seamlessly.
Antennas allow you to watch local channels for free. Moreover, connecting your television to an antenna enables users to have high-quality programs. Alternatively, if you don't have an antenna, you can get a cable TV subscription.
How to connect the Antenna to work on your smart TV
For antennas to work on your television, you're required to install the over-the-air channel. How you set up depends on your TV model. If you're a Samsung smart TV user, follow these steps:
From your remote, press the menu button.
You will find a Source icon at the far left of your television.
Since your television is not connected to an antenna, your screen will have a No Signal message.
Connect the antenna and then press the source button.
To scan for channels, select the Menu button.
Press the Channel option there.
Press the Auto Program icon
Your television will start scanning for channels.
Once the process is complete, press Okay button to complete the setup process.
What kind of Antenna do you need for your smart TV?
Most smart TVs are compatible with any antenna as long as the antennas are designed to serve in the same region. However, some brands are effective than others. To ensure you get the best antenna, check the overall quality of the antenna. Most HDTV antennas are the best in terms of quality.
Things you can watch on your smart without an Antenna
However, if you don't have an aerial, you can still access local channels on your smart TV streaming apps or using mod boxes. Here are different things you can watch from your smart TV without using antennas.
1. Internet TV apps
Most smart TVs come with in-built apps that you can use to watch your favorite channel. Apps such as Netflix, BBC iPlayer, Amazon Prime, YouTube, and many more are available on Samsung smart TVs.
However, for you to watch your favorite content in those apps, your television should have a stable internet connection. Apps such as YouTube have many TV shows, movies, and documentaries that you can watch without an antenna.
2. Watching live TV through Wi-Fi
If you don't know how to operate TV apps, you can use the live feature that's inbuilt on most smart TVs. Channels such as BBC has BBC iPlayer app that allows you to watch your favorite program through Wi-Fi.
Alternatively, you can go to a specific website where you can watch live TV. The only limitation of using the website is that the performance can be a bit spotty. For you to watch local channels using Wi-Fi, ensure the internet is stable. If your network keeps on failing, consider buying an indoor portable antenna.
3. Install major network apps
Most major network apps have a free official app. Unlike local station apps, you can access that network and other shows aired by local affiliate channels. Here is a list of the most popular network apps.
Fox Now
CW
CBS All Access
ABC
The NBC app
Most of the apps mentioned above are compatible with both Android and IOS devices. To access more content in some of those apps, you're required to pay for premium services.

4. Get Sling TV
If you're not planning on getting an antenna, Sling TV can be an excellent option. Although many people like Hulu and Netflix, Sling TV is also gaining popularity. Sling TV acts as a regular TV cable. You can use the app to watch live TV shows and all local news channels such as ABC, FOX, and NBC.
Sling TV comes in different packages, and you will get the package that suits your needs. You can add some more money to the blue package if you want to access extra channels such as Showtime, Cloud DVR, and Epix.
5. Watch local TV on FuboTV.
FuboTV is also gaining popularity among live TV streaming services. FuboTV comes in different premium packages. The app comes with an inbuilt feature that allows you to record shows you might have missed.
If you're unsure whether to use FuboTV or not, you can subscribe for a seven-day free trial to check how it operates. If you're a sports lover, you can subscribe to their premium offers to get top sports networks such as beIN Sport, FS1, FS2, BTN, and NBCSN.
Reasons your TV is not picking up channels.
One primary reason that can make your television not pick channels is if it's not installed correctly. If you're sure you've done proper installation, you might consider checking for the wrong settings. How you place the antenna greatly determines the number of channels you receive. Ensure you've placed the antenna in a clear place away from obstacles.
Do you need an Antenna to watch Freeview?
You need to have an antenna in case you want to enjoy watching content from Freeview. Freeview play requires you to have an internet connection and an antenna for you to unlock the content. You can use the app to catch up with your favorite program or use it to watch live TV.
Nevertheless, you can watch regular Freeview without connecting the television to the internet. On the other hand, you must have an antenna and internet connection to enjoy watching content from the Freeview app or any other app.
How to get local channels on Samsung smart TV
Before you search for local channels on your Samsung TV, first ensure you've connected the antennas correctly. Afterward, change your current source to TV by pressing the source button and pressuring the TV icon. Once set, follow the instructions given below to search for local channels.
From your remote, press the arrow buttons.
Press the settings icon, and there select Broadcasting.
You will find an Auto Program icon; press it to start running.
You will find two different options; press the Air option to start the scanning process.
The scanning process will take some time. After your television completes scanning for channels, select the Close icon to complete the process.
Can a smart TV record from the Antenna?
Unfortunately, you can't record from smart TV when using an antenna. If you want to record live shows for your TV, you can get a DVR cable like Tablo that will receive and record all local broadcasts from your antennas.
Do you need an Antenna with a Digital TV?
If you have digital TV, you need to have an antenna for it to display high-quality content. Ensure you've placed the antenna in an open area away from obstructions like trees and buildings.
Both smart and digital TVs require you to integrate a digital antenna for you to seamlessly watch local channels.
Final Thoughts
Antennas allow you to watch all your favorite local channels without paying. Nowadays, smart TVs come with the antenna placed inside their box. Ensure you've correctly installed the antenna to avoid disruptions. However, if you don't have antennas, you can still enjoy watching local shows using Sling, FuboTV, and TV apps.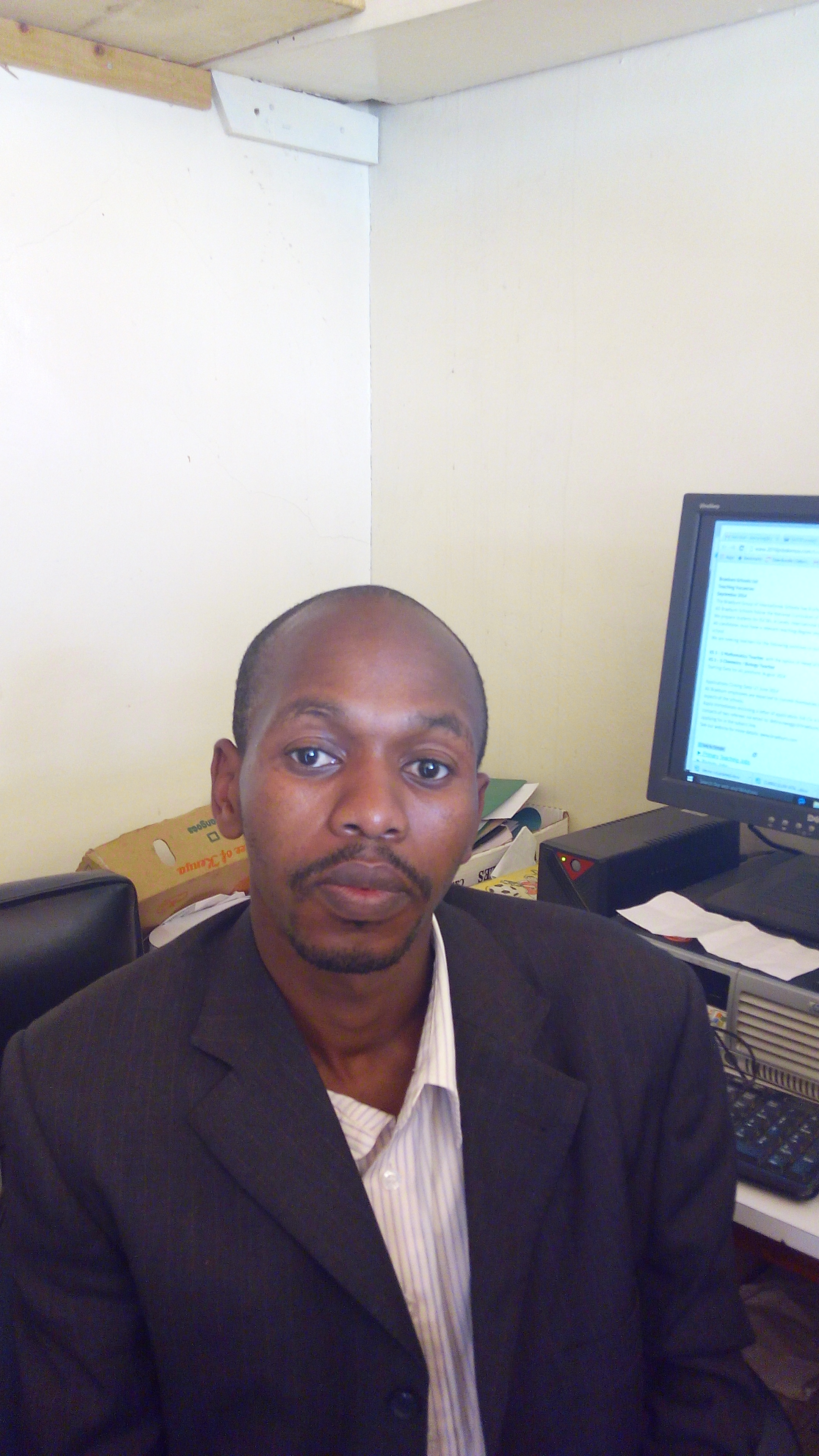 Denis is an article/blog and content writer with over 3 years of experience in writing on different niches, including product reviews, buyer's guide, health, travel, fitness, technology, tourism. I also have enough experience in SEO writing.