Samsung 32-inch M5300 Smart TV is an expensive 1080p smart TV with a range of smart features. It comes with a ton of smart content streaming options wirelessly when connected to a WiFi network. It is easy to connect and the smart Samsung Hub stores all your favorite streaming services like Netflix, YouTube, Hulu, and others directly on your smart TV. The inexpensive smart TV comes equipped natively with a 1080p panel. It is a difficult task to find a smart TV that is inexpensive but does not skimp on the smart TV experience. This Samsung 32 inch Smart TV does not disappoint in terms of smart content streaming options and connectivity.
The compact footprint along with decent specs coming from a top tier brand Samsung offered at a price point where good options are scarce, makes it a fair choice. At this price with Samsung branding, the deal is a respective one. The full HD display is an added bonus as most smart TVs in this price range are HD Ready. Paired with the display is the versatile smart TV interface developed by Samsung to make it easier and convenient for users to navigate across the menu. Finding your favorite shows and movies are made easier with the specifically designed interface that make using your smart TV more efficient.
Let us break down the features individually and discuss in details what is good and what are some points you might keep in mind before purchasing this Smart TV.
The Looks

Although looks are a very subjective topic, this Smart TV from Samsung is a fairly decent looking devices without anything stand out features. Keeping in mind the price point this smart TV is well built and sturdy. The body is made of plastic all around but it does not look cheap or feel like a cheap smart TV you get from an off-market brand. It is in no way trying to be a premium device. The overall design is nothing spectacular but gets the job done and helping to keep the price lower. The plastic design must not be the best in class but it keeps the smart TV lightweight and discreet to suit any room decor and settings.
It comes with a 1080p display which is surrounded by a plastic bezel all around which is not very thick but not thin as other higher priced counterparts. However, unlike many other smart TVs at this price point, the bezels are not as thick to get in your way of viewing. The plastic glossy bezels do give a little character to the TV which prevents it from becoming a boring part of your bedroom or dining room. The size is compact making it ideal for small and tight spaces where you cannot have large size TVs. The functionality aspect of the TV makes it a great deal for enjoying online content with lots of options to stream from popular services like Netflix or YouTube. The wireless connectivity also makes it great for a clean looking smart TV setup without hanging messy wires to clutter your room or kitchen.
The dimensions of the smart TV are 29.2 x17.2 x2.7 inches making it a perfect choice for your kitchen or bedroom or as your secondary set for casual watching online contents. The smart TV contents of this smart TV has plenty of options to get something to watch while cooking or eating. You can use the many connectivity ports to allow you to connect your gaming consoles to enjoy some casual gaming. The TV comes with stands which again are nothing special or made of aluminum. They are simple angled outward plastic stands that supports the television sturdily without having the worry of tipping the TV.
The edges are rounded on the sides of the smart TV giving a depth to the design. The back side is curved and tapered. The bottom bezel houses the IR sensor to complete the clean finish of the smart TV. The plastic housing of the smart TV has a textured pattern adding something for the eyes on the otherwise simple looking plastic all around smart TV. This TV is built for functionality and not for looks. It has the features and options for a great watching experience with a variety of content streaming services like Netflix and others.
Performance
As discussed earlier, this smart TV provides a great value for the price based on its performance in this price range. The display panel is a 1080p Full HD Panel which is decently sharp and clear. The panel is a 60Hz panel which might be a drawback if you enjoy a lot of fast moving contents or try gaming. Additionally, the panel is a Samsung's PurColor LCD display which is fairly decent for the price but could have been better considering it is a Samsung panel who are known for their high-quality displays.
Lower refresh rates are an issue with modern fast action movies where you will find scenes to be choppy and lack smoothness as you will get from a higher refresh rate television. However, considering the compact size and the sub 300$ price tag, there might be people who care less for the refresh rate and just want something to enjoy online content from a top tier brand. If you belong to that group, this smart TV does serve the purpose of being one of the top choices. It can stream contents wirelessly to your TV and provide decent picture quality. The picture quality is honestly the best, but acceptable if you tend to use it in a well-lit environment.

Now, that will be a head turner for many reading this, as they might be thinking why you need good lighting for a Television to look good? You might be right to be concerned as an ambient light to make a difference in your viewing experience. More importantly, a dark room brings out the shortcomings of a television screen. In a dark environment, you are more likely to notice the light bleeds or lack of contrast or even lack of consistent backlighting. This might be a case with this smart TV, as the edges seem to lack consistent backlight. You will definitely notice it in a completely dark room where the edges seem to have a dimmer backlight or shadows near the edges. Though these are subtle, you are more likely to notice them once you pay closer attention to the display from close in a dark environment.
Moreover, we also found that brighter colors also struggle from the inconsistent backlight of this television. If you look closer at bright spots in a scene, you will notice some halos and light bleed around the edges of the bright object. This is a drawback only expert eyes will notice if you try to look for it. Otherwise, there are no such defects that you might notice which sitting on your couch and having your Netflix and chill day. To be fair with the smart TV, this Samsung 32 inch smart TV will not trouble most of the users who are more likely to overlook such minute imperfections which caught expert eyes. For most people, it will work just as fine as any high grade LED panel if you are sitting at a distant couch and enjoying your shows or movies.
The colors are vibrant on this panel to a point some might consider them oversaturated. If you like bright and loud color for your display this television panel just suits your taste perfectly. It has the necessary response to a wide range of colors. Boosting the colors is a feature or rather drawback for some. It is a personal preference, but boosted colors do look vibrant and attract the attention of most viewers with their warm bright colors. This also makes scenes look vibrant with the boosted temperature of the colors.
To be realistic, in this price points you will have a hard time choosing a smart TV that is color accurate and has a wide color gamut capability. Most TVs in this price point does suffer either from oversaturation or under saturation. While given a choice, a oversaturated picture will always look better than an unexposed one. It is, however, a formula adopted by most manufacturers in this price point to over saturate the colors to make them look brighter and vibrant to attract the attention of the viewers. As humans, we tend to respond positively to bright colors and same goes with the TV choices, where we tend to go for the ones that have brighter colors.
Connectivity
The best part of this smart Tv is the wide range of connectivity options that make it ideal for most needs. It has built-in WiFi capabilities for wireless content streaming over the internet from your favorite streaming services and online content sharing mediums. The smart Tv features on this TV are similar to the ones you will find on relatively higher range Samsung models. It is easy to connect to a wireless network and get your setup ready within minutes to stream content directly on your TV. Even if you are moving or have no over-the-air channels, you can still enjoy contents from the web popular services like YouTube, Hulu, Netflix, and others.

Apart from the wireless connectivity, there are more physical ports like the ethernet port, 2 HDMI ports, Digital Audio Output, Antenna port, USB port, and other necessary ports. You can connect two HDMI devices at the same time to use this TV like your setup box of blue ray player or even a gaming console. We, however, won't recommend gaming on this Television a the lower refresh rate will give a hard time on fast titles like Fortnite, PUBG or other popular AAA titles.
Audio
Audio is a dissapointing area even for evrage users. It is a department Samsung has got it all wrong. The speakers are below average with sound output and bass reproduction. The volume is loud to be honest but it has its own drawbacks. If you raise the volume to enjoy the bass or get more immersive sound, it will surely disappoint you with the underperforming drivers and buzzing cabinet with distortion. So you are forced to keep the volume lower which make the sound unimpressive even for average movies or shows. The vocals are not too bad but it does lack the punch which you will want for your movies and shows.
Final thoughts
There are some points that Samsung has done right with this smart TV but some aspects that leave a sour taste in your mouth. The audio is the biggest drawback of this set as you expect at least a decent sound output. Although, the display is a Full HD panel it does not pack a huge punch to make it a wonderful display especially considering Samsung makes great displays. The display is no doubt sharp and has decent color sensitivity, but the overall contrast levels and the inconsistent backlight makes it harder to enjoy the display for long. Especially if you plan to use it in a dark room, you will notice the drawbacks a lot more.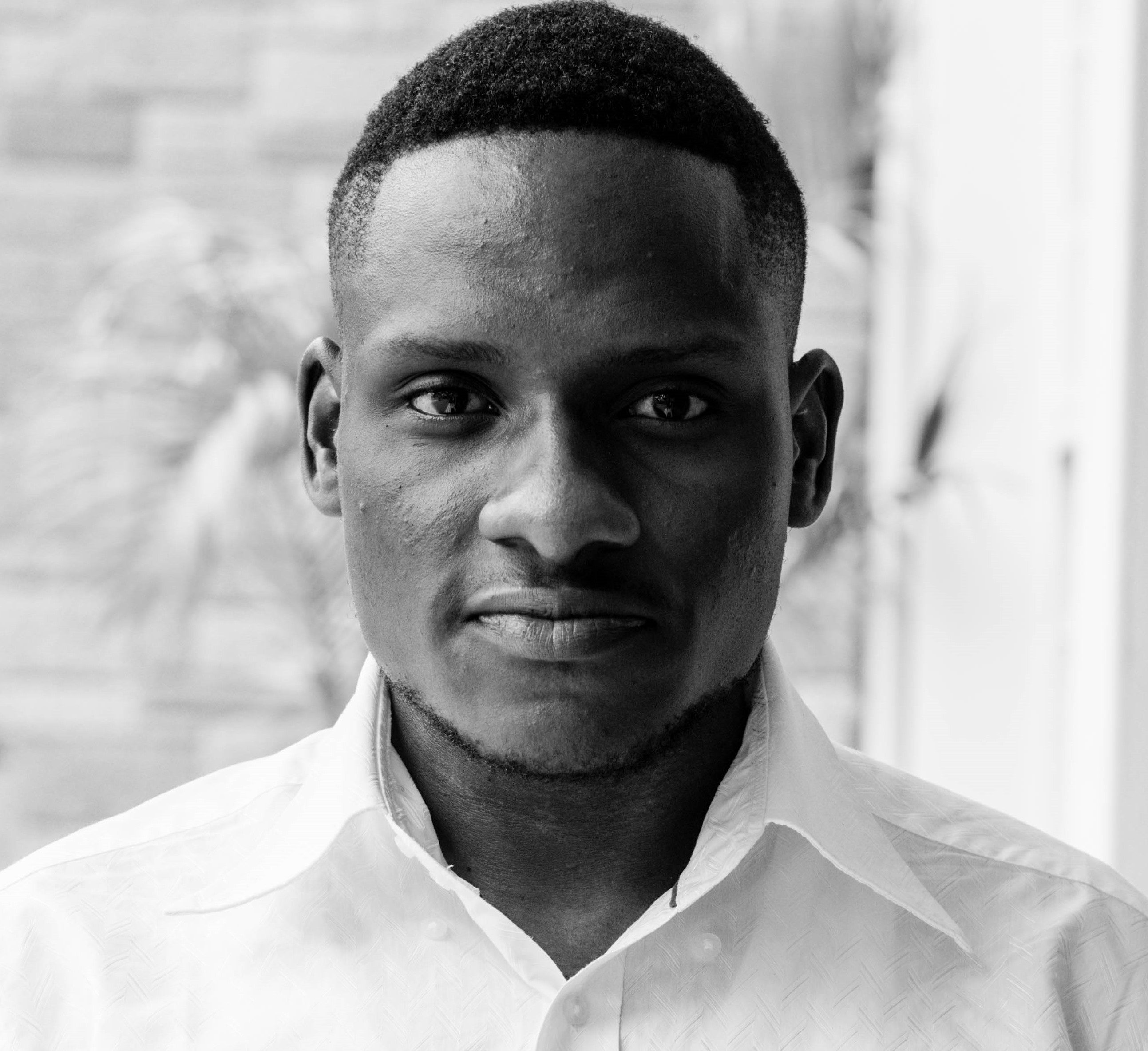 Stephen is a versatile and enthusiastic content writer with a passion for writing. He has over 8 years of experience in the field of writing. He strives to transform businesses and lives through his writing, and enjoys every minute of it.