More and more people are finding out that video games are not just for the geeky kids. They're a fantastic way to live another life, building something together, and test your skills and patience. Cooperative games add another dimension to video games. They allow people to play with their romantic partners to form stronger bonds than they would have otherwise. The community of this website helped us in gathering information about the best games for playing together.
World of Warcraft

The first game that you should play on a date night with your mate is World of Warcraft. To be clear, you and your partner will likely spend many nights playing this game together if it turns out that you like it. The game is simply vast, but it comes with the benefit of having a lot to do together. You begin your quest in Azeroth by creating a character. You'll have many different races and classes to consider playing as, each with a rich history that extends two decades or more in the past.
People who play the game start by leveling their characters by doing quests, completing dungeons, or battling against the other faction. Each of these elements can help you gain levels, and it is possible to do all of them together. Furthermore, you can get different professions in the game that help you gain levels without having to do a lot of fighting if you find that part of the game less enjoyable.
Once you have hit max level, there is even more to do. Some quests and dungeons require 40 people to work together toward a common goal. You can join a guild with your romantic partner or start your own guild and use that as a basis to compete against others. The challenges that come with this game are practically never-ending. World of Warcraft is a wonderful fantasy game that has millions of active players. You could be a part of an ongoing game that allows you and your partner to play together or separately to accomplish your individual goals. 
Call of Duty

People that are a little more directly competitive and like the idea of engaging in armed combat can play the latest Call of Duty games. For anyone unfamiliar with the franchise, the basic concept is that you shoot your way through hordes of enemies in three different play styles. First, there is the story mode of the game.
Depending on the game, you can fight during the Cold War or on the streets of the US in a modern-day invasion. You and your date can help overcome the enemy army and bring peace to the world. Another great way to play this game is in the zombie invasion mode. In this mode, you play against hordes of zombies in an increasingly difficult situation. You have to survive as long as you can against the zombies and try to set high scores. Playing with your date can be incredible because you will build up a rapport and connection that is better than any you could find online.
Lastly, you have the online fighting mode where your team goes against the enemy to meet objectives or wipe out the enemy square. Having your date on your team can be quite an intense experience. You'll find new ways to communicate and ensure that you are working towards a common goal with each other. This mode can be rather harsh, so you both will need to take some time to get better at your timing, weapons use, and tactics. 
Jackbox Party Pack

Are you looking to play a fun game with just your romantic partner or a group of friends? Perhaps you have a double date set up and need some entertainment. Jackbox Party Pack is the perfect collection of games for you to try playing during this time.
The party pack has several different play modes, but they are based around knowing trivia, memorizing and recalling information, lying to other players, and working as an individual or a team to win. The games run the gamut in terms of style. You can find yourself fighting for your life in a murder house trivia match or trying to pretend that you're not an imposter in the group. The best part of all is that you can watch the match unfold on your TV screen, but your game controllers are your individual smartphones.
There are so many ways to have fun with this game that you and your date will fall in love with it over and over again. It's the best game to use if you're going to host a party with other couples. You can compete with each other to see who the best at certain games is. Better yet, the games have so much personality built into them that you'll be entertained just as much by the games as you are by the crazy game hosts that are programmed to guide you through the matches. 
Minecraft

Not every partner would rather be in a situation where they have to fight an enemy or play against others. That is why Minecraft can be the perfect game for people that would like the opportunity to enjoy building a world instead of breaking one.
The game has several different play modes that you and your date can use to have a good time. There is a survival mode that allows people to find resources with each other and fend off attacks from creepers. There is also a build mode where you can simply use the world as a giant Lego set.
People worldwide have used their servers to construct massive replicas of fantasy worlds, buildings, and even scale models of spaceships. As long as you and your date have an imagination and a desire to build, you can spend hours together calmy developing a world that is perfect for both of you.
The world can be so much more than a mere set of building blocks, though. You can also create a massive world of wonders using the tools available. Forge massive castles with hidden traps or a massive moving windmill. The world of Minecraft is so vast that you could never run out of things to do!
League of Legends

The last game that you should consider playing with your romantic partner is League of Legends. Unlike some of the other games on this list, you should only really play this game if you desire to be highly competitive with other people.
The game is a MOBA, which basically means you are going to take a character and work with teammates to battle the other team, level your characters, and achieve objectives. Unlike World of Warcraft, the battles that take place in this game do not give you lasting levels. You have to begin the match as a fresh person every single time. That can be highly appealing to some people but frustrating to others. Still, the scope of the game varies depending on the type of matches that you have.
A basic form of a match will see you and four other team members trying to destroy the enemy team's protective towers and then their main base. This is harder than it sounds, and it can take upwards of an hour to complete a match. There are several kinds of roles to fulfill within the larger framework of this game. You can be a tank, healer, support, DPS, or hybrid role. Moreover, you have to consider where you're going to play on the map.
An ADC character can be found in the bottom lane, while tanks can be found in the top and mid. Support characters can usually track with an ADC, while the people that have good burst damage on their characters will often take on the role of jungler and seek to kill vulnerable enemies. As you can see by the description, the game is complex, fast-paced, and highly competitive. That makes it great for couples that want to get into a game where they can be great teammates along with being a friendly date. You can try any of the over 100 characters and play styles to suit your needs.
Finding the right champion to play with can be difficult, but as long as you have your romantic partner at your side, you can build an effective team. 
Conclusion
Video games are an incredible way to spend time with your dates. While many people aren't aware of the way that these dates build connections, it's never too late to learn. The five games that we've mentioned here are all very useful at helping you spend time with your romantic partner, develop skills, and have unadulterated fun for a change. You can opt for any of these games, or you could possibly choose to go for a different type of genre of games, like sports, to help you along the path of gaming and dates.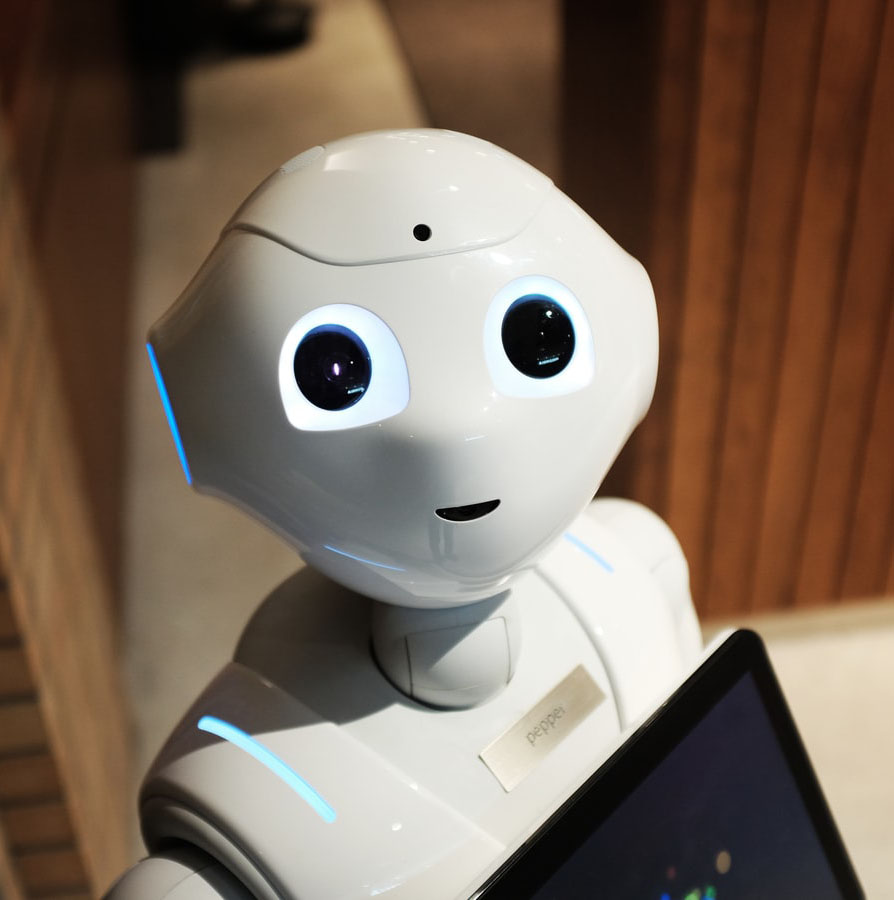 A tech-savvy writer with a knack for finding the latest technology in the market, this is what describes John Carter. With more than 8 years of experience as a journalist, John graduated as an engineer and ventured soon into the world of online journalism. His interest includes gadget reviews, decoding OS errors, hunting information on the latest technology, and so on.