Step back in time and relive the good old days with the all-time classic card game Microsoft Solitaire. This game has been a staple on Windows computers for generations, providing hours of entertainment and an actual test of patience and strategy. Whether you're a seasoned pro or a newcomer to the game, Microsoft Solitaire delivers hours of fun and challenge. Imagine yourself sitting in front of your computer, with a cup of hot coffee in one hand and your mouse in the other, as you strategize your next move and try to clear the deck.
With its simple yet addictive gameplay and visually stunning graphics, Microsoft Solitaire is the perfect way to unwind after a long day at work or to pass the time on a lazy afternoon. This article will guide you through downloading and installing Microsoft Solitaire on your Windows computer, so you can start playing right away.
Step-by-step Process To Download Microsoft Solitaire
You can easily download Microsoft Solitaire for Windows with a few clicks.
Open your web browser and navigate to the Microsoft Store website.

Search for "Microsoft Solitaire" in the search bar at the top of the page.

Click on the "Microsoft Solitaire Collection" game from the search results.

Click the "Get" button to start the download and installation process.

Wait for the game to download and install on your computer.

Once the installation is complete, you will find the game icon on your desktop or in your start menu.

Double-click the icon to launch the game and start playing.

Enjoy the classic card game and all the different modes it offers.
Note: If you are using Windows 7 or an older version of Windows, you may not be able to download the game from Microsoft Store. In that case, you can download the game from a third-party website, but ensure it is a trusted website to avoid any security issues.
Also, make sure you have an active internet connection while downloading and installing the game; also, Check if your device meets the system requirements for the game to avoid any problems during installation or running.
Alternative Places of Microsoft Solitaire
If you're looking for something other than Microsoft Solitaire and different to play, here are a few alternatives that you can try:
Solitaire Bliss is an online paradise for solitaire enthusiasts! It offers a wide variety of solitaire games that will keep you entertained for hours. From the classic Klondike to more challenging variants like Spider and FreeCell, you'll find everything you need to satisfy your solitaire cravings.
One of the great things about Solitaire Bliss is that all the games are free to play. Whether you're a solitaire pro or just looking for a new way to pass the time, you'll find something to enjoy on this website.
So why not give Solitaire Bliss a try? With so many solitaire games, you're sure to find a new favorite that will keep you entertained for hours. Give it a shot today, and experience the bliss of Solitaire!
Solitaire Time is an online platform that offers a wide variety of solitaire games that can be played for free.
One of the great things about Solitaire Time is that it offers a clean and user-friendly interface that makes it easy to navigate and find the game you want to play. Additionally, it has a timer feature that allows players to track how much time they spend on each game and challenge themselves to improve their speed and efficiency.
Another significant aspect of Solitaire Time is that it offers a daily challenge feature where players can compete against other players to see who can complete a specific game the fastest. It also provides a leaderboard feature that displays the best players and their scores.
So, Solitaire Time is a perfect choice if you're looking for a fun and engaging way to pass the time. With its wide variety of solitaire games, daily challenges, and leaderboard features, you'll find hours of entertainment on this website.
A website called FreeCell offers to play free online card game. The goal of the game is to move every card to the foundation piles using a standard 52-card deck. No matter what your skill level, whether it's easy or hard the website has a user-friendly layout for you.
 Additionally, it provides customizability options, including the ability to alter the card backs and background as well as activate or disable tips. The website keeps track of your development and gives you the chance to challenge yourself to break prior records. Give this game a try and you'll never regret it.
Flick Solitaire is a variation of the classic card game. The game's goal is to move all the cards from the tableau to the foundation stacks in a specific order, according to suit, and in ascending numerical order.
In this game version, instead of using a mouse or touch to drag and drop the cards, players use their fingers to "flick" the cards in the desired direction. The cards will move in the law and speed of the places.
The tableau cards can be moved to the foundation stacks or other tableau piles in alternating colors and descending order. The foundation stacks are built up in a suit and ascending order, starting with the Ace. The game is won when all cards have been moved to the foundation stacks.
Flick Solitaire is a popular game mode in mobile solitaire apps and games. It's a fun and challenging way to play the classic game, with more interactive and dynamic gameplay.
Conclusion
Downloading Microsoft Solitaire on Windows is a simple process. The game is pre-installed on most Windows operating systems and can be easily found by searching for it in the Start menu or the Windows Store. For those who may still need to get the game pre-installed, it can be downloaded free from the Windows Store. Once the game is downloaded, players can enjoy the classic game of Solitaire, along with new features and variations such as Klondike, Spider, FreeCell, TriPeaks, and more. Whether you're a seasoned solitaire player or new to the game, Microsoft Solitaire can pass the time and sharpen your problem-solving skills.
In addition to downloading and playing Microsoft Solitaire on a Windows computer, there are alternative places (mentioned above) where players can enjoy the game. For example, the game is available on the Microsoft website, accessed on any device with an internet connection, and on mobile platforms such as iOS and Android.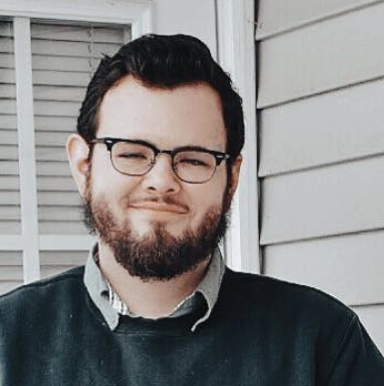 Taylor is a freelance SEO copywriter and blogger. His areas of expertise include technology, pop culture, and marketing.