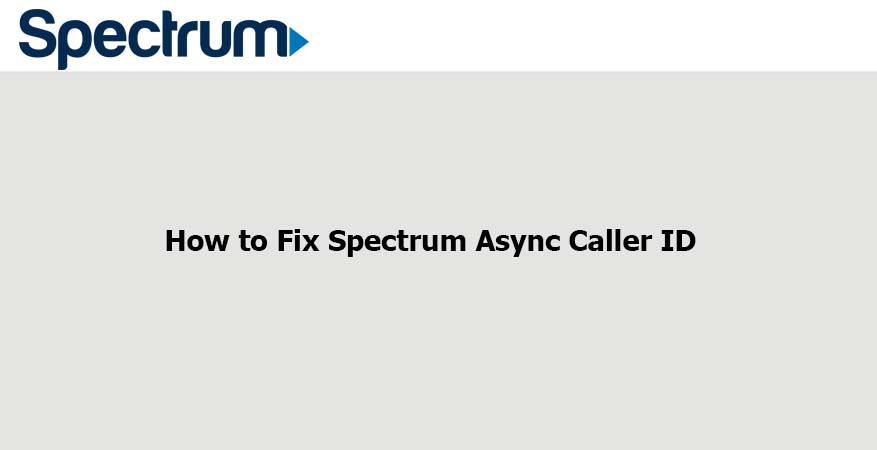 In today's fast-paced world, everyone is connected via the internet and phone conversations. One of the Spectrum services, excluding internet and cable TV, is the incredible voice bundles. Spectrum's voice bundles include the caller ID feature, which identifies who is calling and allows you to accept or decline the call.
However, with this service comes the downside of robocalls. Usually, these robocalls disguise their caller ID. Only after you pick up the call is when you discover that it was a robocall.
You'd think the caller ID feature would work well to counter these callers, but they've gone a step ahead. They hide their numbers and identity and present themselves as async.
Some even go to the point of disguising themselves as Spectrum. This always leaves many users with the question, 'why does Spectrum keep calling me?'
How Do I Fix Async Caller ID On Spectrum?
Before you can begin to counter the actions of these robocalls that show up with async caller ID on Spectrum, you'll need to turn on the STIR/SHAKEN protocol and Call Guard.  These two services are anti-robocall services.
Here is how to activate Call Guard and Stir/Shaken feature:
Call Guard
Spectrum's Call Guard is a good service for blocking a majority of annoying robocalls. It is accessible to Spectrum voice users and comes with the Spectrum home phone service. This service not only blocks robocalls but also shows called IDs for telemarketing calls.
The best part is that you can manage Call Guard through your Spectrum account. You can always add phone numbers to the Allow List. That way, the chosen numbers are not blocked, nor are you notified of incoming calls from them. Here's how to enable Call Guard through your Spectrum account.
Sign in to your Spectrum account with your username and password.
Navigate through the Services tab and the Voice sub-tab.
Select the option Manage Call Guard.
Enable the service and proceed to add robocall contacts to the Allow List.
If you are still unsure how to go about it, you can always contact the Spectrum customer support team for help.
Stir/Shaken
Stir/shaken is another reliable service that you can use with Spectrum to deter Spectrum async caller ID calls. The Stir/Shaken protocol was created after the FCC mandated all communication companies to develop a system that automatically rejects all robocalls on the recipient's side.
For spectrum users, this protocol should be enabled automatically. That means your Spectrum voice call service should be able to reject robocalls automatically. If not, you should contact Spectrum customer support and ask them to enable the feature for you.
Additional measures you can employ in a bid to eliminate the issue of Spectrum async caller ID call include:
1. Determine The Port To Which NAS Is Connected To
If you use a Cisco Access Control System to manage calls, this solution is more applicable.
Usually, internet calls are routed through the NAS servers. Thus, you need to determine whether the async caller-ID message is appearing because there is junk in the username. You also need to ascertain that you aren't seeing the message due to failed attempts by an external database user.
Ensure that you check the IP address of the NAS server that you are receiving the incessant calls from. If you find that you do not recognize the IP address of the caller, go ahead and ignore it because it may be a robocall.
If the caller's username is some garbage value or that you notice the error 'External DB user invalid or bad', check the console port of the unidentified NAS it's connected to. If the logs indicate the message CallerID as async, it can be as a result of issues on the console port tty0.
You could either choose to ignore the caller or run the 'no exec' command to ignore the caller anytime they call.
2. Check The Network Cables
Another way to resolve the caller ID issue with Spectrum is by inspecting your network cables. Besides loose network connections resulting in noise in your phone connection, it will also interfere with the parameters of your calls. These parameters may include the caller ID. Loose cables are also a common culprit when Spectrum internet keeps dropping.
To fix this, ensure that all your cables are finger tight and that no cable is damaged, broken, or worn out. Replace any damaged cables accordingly.
3. Activate Voicemail
A good way to ignore the numerous calls from robocalls without going through all the struggle of blocking them is by activating voicemail. All you need to do is to voice mail settings to async caller. This action will automatically send calls with async caller ID to voicemail. Afterward, you can delete the voicemails from the robocalls at your own convenient time.
4. Use NOMOROBO
NOMOROBO is a third-party service that will serve the purpose of reducing robocalls and telemarketing calls to your Spectrum voice service. NOMOROBO uses its vast database known robocall contacts to manage the common robocalls and telemarketing calls. Hence you can be sure that this application will be the answer to ' Spectrum keeps calling me, what should I do?'
5. Contact Spectrum Customer Support
If this nuisance issue persists and the above techniques don't seem to resolve it, you can contact Spectrum customer support. They're available all around the clock, and they'll be happy to help you. All you need to do is tell them in detail about all the robocalls and the solutions you have tried so far.
How To Block A Phone Number On Spectrum

Automated calling systems have become more sophisticated, the number of spam calls received by customers has increased. Luckily, the Spectrum voice service includes free privacy tools and voice features that prevent unwanted calls.
Furthermore, Spectrum provides the option of call blocking to their voice customers. That way, these users can always block nuisance callers anytime they wish to do so.
After all, Spectrum values the privacy of its customers. This is why they provide a variety of call blocking options.
Options for call blocking for Spectrum voice services users include:
Accept Only Certain Callers- You will only receive calls from the numbers you list.
Unsolicited Calls Should Be Blocked- Incoming anonymous calls with no caller ID are blocked.
Collect Calls Should Be Restricted- All incoming collect calls are blocked. However, you need to get in touch with Spectrum customer support to enable this feature.
Outbound Caller ID should be blocked- Hiding your caller ID when making calls is another option.
Unwanted Callers Should Be Restricted- Make a list of spam phone numbers to block and enable this feature to hinder their calls.
Call Guard- Enabling the service Call Guard to use an advanced tool that analyzes call patterns and screens incoming calls in real-time to block malicious robocalls and provide a Caller ID alert for other telemarketing calls. The Call Guard service is enabled by default for all Spectrum Voice customers.
How Do I Access Spectrum Call Blocking Options?
Sign in to your Spectrum account with your username and password.
At the Home interface in the top right, tap on the phone icon. This action will direct you to the VoiceZone platform.
Choose the option Settings and select the Edit button ( if you have more than one Spectrum phone lines, indicate the correct number).
Select your choice of call blocking option from the list of available options. Options that you will find for call blocking include Peace & Quiet, Voicemail Settings, Call Forwarding, Call Waiting, VIP Ringing, and 3-Way Calling. With each option comes the choice to edit. Editing your options will result in preferences to block unwanted calls, outbound caller ID, or anonymous callers and only accept calls from specific callers.
Select the option of your choice and then Save Changes. Make sure that you understand each option clearly before making your choice.
Conclusion
To say the least, unwanted callers are bothersome. This is especially true if you keep getting calls from robocalls with async caller ID. If you are a Spectrum Voice service user and the Spectrum async caller ID calls are a menace to you, use this article to troubleshoot your issue.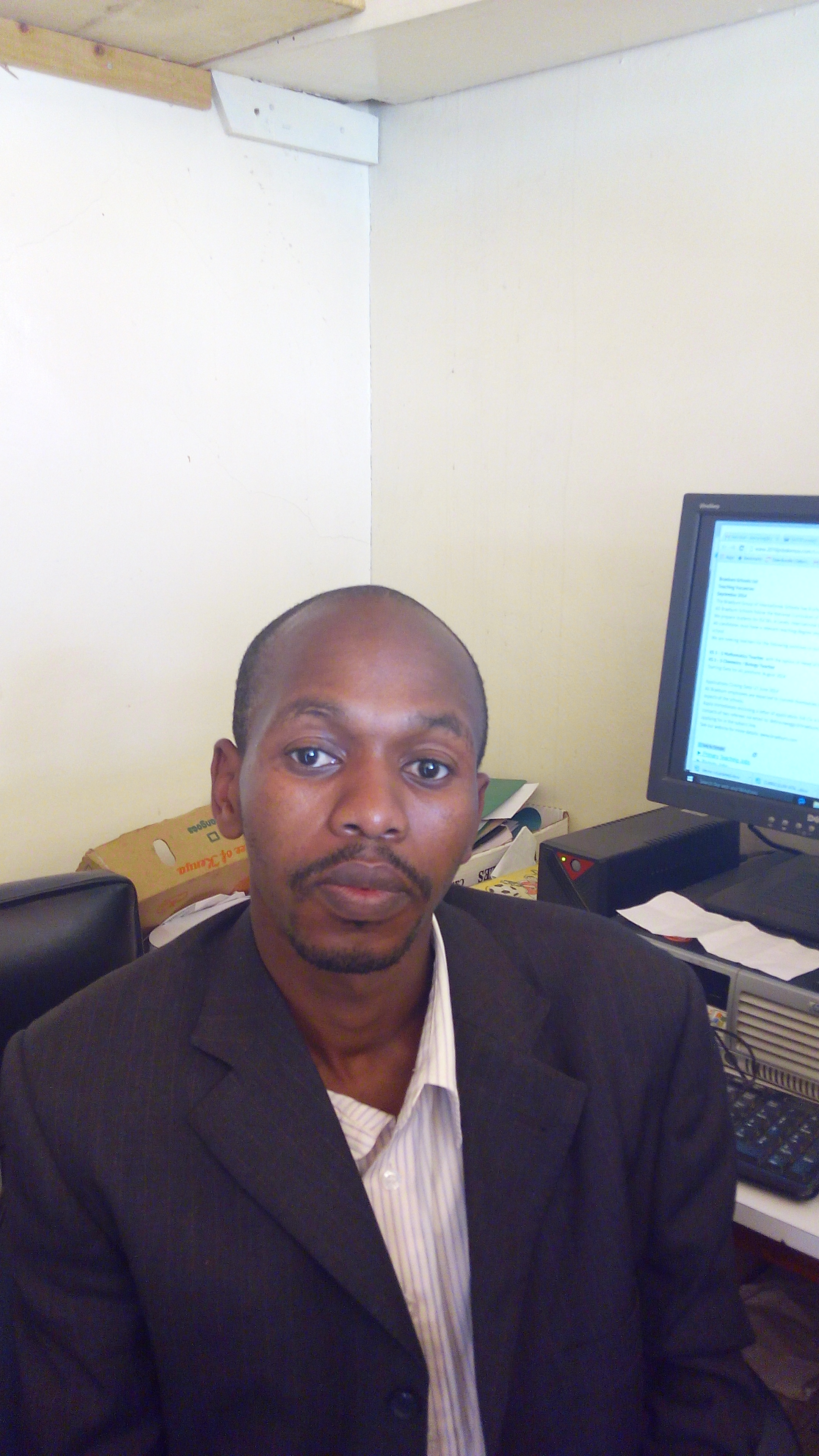 Denis is an article/blog and content writer with over 3 years of experience in writing on different niches, including product reviews, buyer's guide, health, travel, fitness, technology, tourism. I also have enough experience in SEO writing.