Apple TV is a popular media streaming device known for its sleek design and seamless integration with the Apple ecosystem. While it offers a wide range of content through its native apps and services, tech-savvy users often seek more flexibility and customization for their media consumption. Kodi, an open-source media player software, comes to the rescue by allowing users to access a vast array of media content from various sources. In this article, we will provide an in-depth guide on how to install Kodi on Apple TV.

What is Kodi?
Kodi, formerly known as XBMC (Xbox Media Center), is a powerful and versatile media player application that can run on various platforms, including Windows, macOS, Linux, Android, and even Apple TV. It enables users to organize and stream their media files, including movies, TV shows, music, photos, and more, from local storage, network-attached storage (NAS), and online sources. Kodi supports various add-ons, allowing users to extend its functionality and access a vast library of content from different online repositories. These add-ons can provide access to streaming services, live TV, sports, international channels, and much more.
Compatibility of Kodi with Apple TV
The way to install Kodi on Apple TV has evolved over time due to different Apple TV generations and changes in software. The process generally varies based on the Apple TV model you own. As of my last knowledge update in September 2021, the most recent Apple TV models include the Apple TV 4K (5th generation) and the Apple TV HD (4th generation).
Method 1: How To Install Kodi on Apple TV 4K and Apple TV HD (Using Xcode)
1. Prerequisites
A Mac computer with the latest version of Xcode installed from the Mac App Store.

An Apple Developer account (free or paid).

2. Prepare Kodi for Installation
Download the latest Kodi .deb file for tvOS from the official Kodi website (https://mirrors.kodi.tv/apt/tvos/).

Once downloaded, locate the .deb file and rename it to something simpler, like "kodi.deb," for ease of use.
3. Connect Apple TV to Mac
Ensure both your Mac and Apple TV are on the same Wi-Fi network.

Connect your Apple TV to your Mac using a USB-C cable.
On your Apple TV, go to "Settings" > "Remotes and Devices" > "Remote App and Devices."

Enable "Remote App and Devices" to allow Xcode to detect your Apple TV.

5. Open Xcode
Launch Xcode on your Mac.
6. Add Apple TV as a Device
In Xcode, go to "Window" > "Devices and Simulators."

Click on the "+" button in the bottom left corner to add your connected Apple TV as a device.

7. Install Kodi on Apple TV
In Xcode, select "File" > "Swift Packages" > "Add Package Dependency."

In the "Choose Package Repository" prompt, enter the URL of the Kodi .deb file repository (https://mirrors.kodi.tv/apt/tvos) and click "Next."

Once Xcode resolves the package, select the latest Kodi version available and click "Next."

In the "Add Package to [Your Project Name]" prompt, ensure your Apple TV is selected under "Add to target" and click "Finish."
8. Build and Run Kodi on Apple TV
After adding Kodi to your project, Xcode will start downloading and installing the package.

Once the installation is complete, click "Run" to install Kodi on Apple TV.
9. Trust Developer Certificate
On your Apple TV, navigate to "Settings" > "General" > "Profiles & Device Management."

Find your Apple ID and trust the developer certificate associated with Kodi.
10. Access Kodi on Apple TV
Return to the Apple TV home screen, and you should see the Kodi app installed and ready to use.

Method 2: Installing Kodi on Apple TV (Using Cydia Impactor) – For Older Apple TV Versions
Please note that Cydia Impactor may have become obsolete or replaced with newer alternatives by the time you read this article. Check the latest methods available for installing Kodi on older Apple TV models.
Additional Notes:
To install Kodi on Apple TV, you may require a level of technical knowledge and understanding of the installation process.

Always ensure you are using the latest versions of Xcode, Kodi, and related tools for a smoother installation experience.

Kodi is an open-source software, but using third-party add-ons may expose you to potential security risks, so be cautious about the sources you use for add-ons.

As software and hardware evolve, the installation methods may change, so refer to the latest guides and resources for up-to-date instructions.

It's essential to stay within the bounds of the law and use Kodi responsibly, respecting copyright and intellectual property rights when accessing media content.

Apple TV's operating system may receive updates that affect the installation process; make sure to check for any changes.

Depending on your network setup, you may need to configure specific settings, such as port forwarding or VPN usage, to access certain Kodi add-ons.

Explore the Kodi community forums and official documentation for additional tips, troubleshooting, and support.

Enjoy your newly installed Kodi on Apple TV and explore its various features and capabilities for an enhanced media streaming experience! Happy streaming!
Benefits you Get When you Install Kodi on Apple TV
Installing Kodi on your Apple TV unlocks a world of benefits and enhances your media streaming experience. Here are some of the advantages you get when you install Kodi on your Apple TV:
1. Access to Diverse Content
Kodi offers a wide range of content sources, including local media, network-attached storage (NAS), and numerous online streaming services. With Kodi, you can centralize all your media files in one place and access them conveniently from your Apple TV. Whether it's your personal movie collection, music library, or favorite TV shows, Kodi provides a unified platform for easy content management and playback.
2. Extensive Add-Ons Library
 Kodi's add-ons ecosystem allows you to extend its capabilities significantly. You can choose from thousands of add-ons that provide access to live TV, sports events, podcasts, music, international channels, and much more. These add-ons are developed by the Kodi community, and they open up a vast array of content beyond what's available on traditional streaming platforms. Whether you're a sports enthusiast or a movie buff, Kodi's add-ons cater to diverse interests.

3. Flexibility and Customization
Kodi provides a highly customizable interface and various settings that allow you to tailor the media player to your liking. You can choose from different skins to change the overall look and feel of the app. Additionally, you can modify menu layouts, create custom playlists, and personalize the user experience according to your taste. This level of flexibility ensures that Kodi adapts to your preferences seamlessly.
4. Streaming from Network Storage 
If you have a network-attached storage device (NAS) with a vast media library, Kodi can access and stream content from it. This feature enables you to keep your media collection in a central location and enjoy it effortlessly on your Apple TV. By connecting Kodi to your NAS, you can access your media from any room in your home, eliminating the need to transfer files to individual devices.
5. Compatibility with Various File Formats
Kodi supports an extensive range of media file formats, ensuring that you can play your videos, music, and photos without worrying about compatibility issues. Whether it's popular formats like MP4, MKV, MP3, or less common ones, Kodi handles them seamlessly, providing a smooth playback experience.

6. User-Friendly Interface
Kodi's user interface is designed to be intuitive and easy to navigate, making it accessible for both beginners and experienced users. The clear menu structure and organization simplify the media browsing process. Navigating through your media library or switching between add-ons is straightforward, allowing you to focus on enjoying your content.
7. Regular Updates and Improvements
Kodi is an open-source project with a dedicated community of developers. Regular updates and improvements are released to enhance the software's performance, security, and features. As Kodi evolves, new functionalities and optimizations are introduced, ensuring that you have access to the latest advancements in media player technology.
8. Offline Media Playback
Kodi allows you to download media files for offline viewing, which is especially useful when traveling or in areas with limited internet connectivity. By downloading your favorite movies or TV shows, you can enjoy them on your Apple TV without relying on a stable internet connection.
9. Streaming via AirPlay and Google Cast
Kodi on Apple TV allows you to stream media from your other Apple devices using AirPlay, as well as from Android devices using Google Cast (Chromecast). This feature adds further convenience and versatility to your media streaming experience. You can effortlessly mirror content from your iPhone or iPad to the big screen or stream media from supported Android devices to Kodi.

10. No Subscription Fees
Kodi is entirely free to use, and you won't encounter any subscription fees or hidden costs. It provides an open and accessible platform for media consumption. Unlike some commercial streaming services, Kodi's open-source nature ensures that you can enjoy its extensive features without any ongoing expenses.
11. Community and Support
Kodi has a large and active community of users and developers. If you encounter any issues or have questions about the software, you can find support through online forums, social media groups, and official documentation. The community is friendly and willing to help, making it easier for users of all skill levels to make the most of Kodi's features.
Conclusion
When you install Kodi on Apple TV, it expands its capabilities and transforms it into a versatile media center. The benefits of having Kodi on Apple TV include access to diverse content, extensive add-ons, customization options, compatibility with various file formats, offline media playback, and support for AirPlay and Google Cast. It empowers users to create their personalized media streaming hub and enhances their overall entertainment experience. As with any software installation, make sure to follow the installation instructions carefully and use reputable sources for add-ons to ensure a safe and enjoyable Kodi experience on your Apple TV. Happy streaming!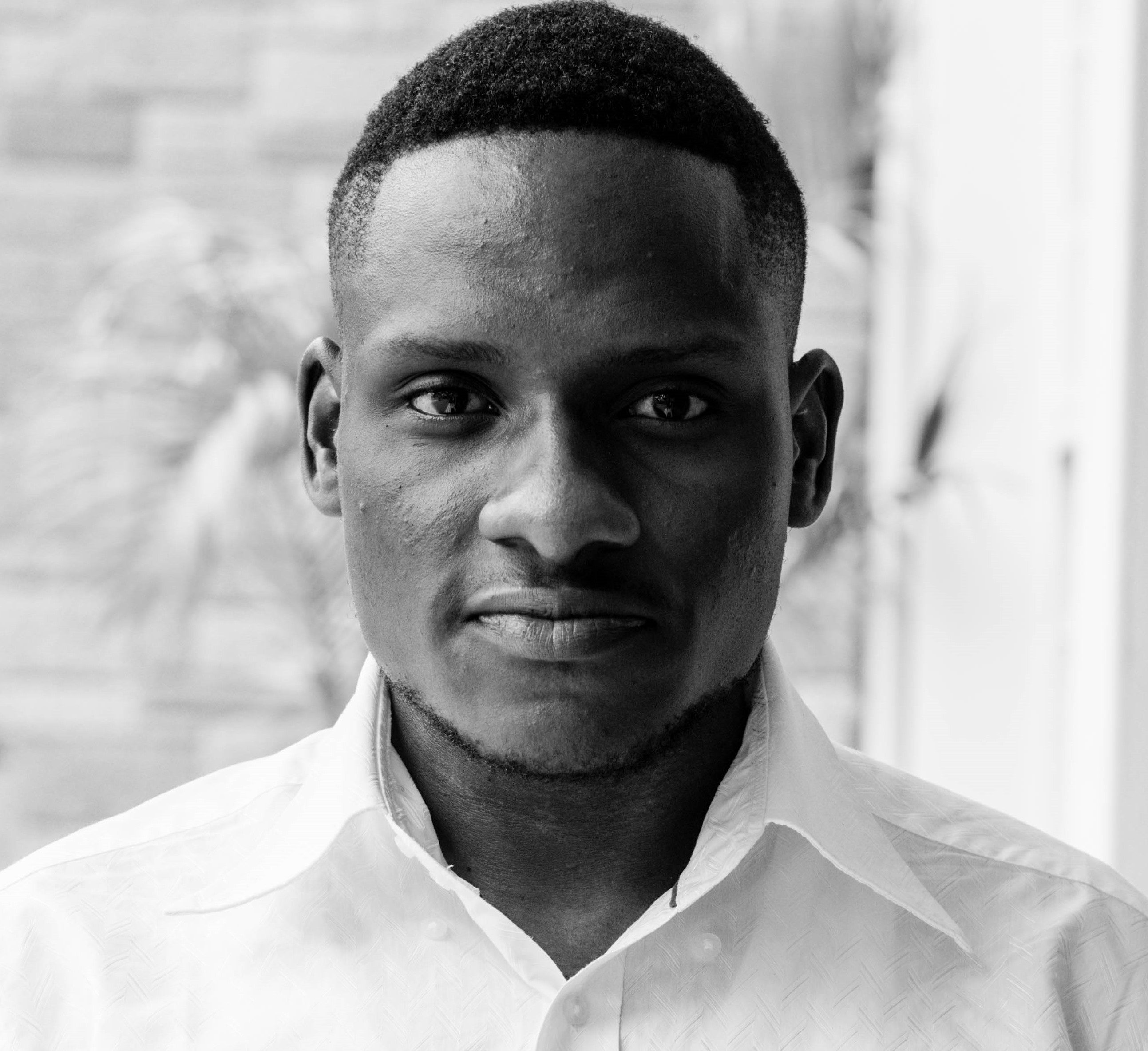 Stephen is a versatile and enthusiastic content writer with a passion for writing. He has over 8 years of experience in the field of writing. He strives to transform businesses and lives through his writing, and enjoys every minute of it.