Ever since the first iPhone came out, there have been a few crucial choices to sort through before you make your purchase. In the end, the basic options you have for your Apple smartphone depend on storage and color. You can always purchase more space on the iCloud which is great in case you end up needing more. Similarly, you can throw a case on your iPhone to change its color or design, but the color of your phone shows through many cases, meaning you want a base you are going to love. So how do you choose which color to go with for the new iPhone X?
The debate over which color you should pick for the new iPhone X depends on each individual, but something to consider is whether or not you want to get the newest phone at all. This time around we'll break down the best features of the iPhone X, and also look at the two color options that are most closely related to one another: space gray and silver. Then, you can go grab your new iPhone X if you feel swayed, and you will know you made a wise choice, no matter your taste and style.

iPhone X: What's New and Different?
The iPhone X makes leaps and strides forward both technologically and design wise over its predecessor, the iPhone 8. A 5.8 inch Super HD Retina Display makes the iPhone X crystal clear, perfect for everything from designing and drawing on the go to streaming your favorite movies and tv shows. Speaking of crystal clear images, you can now take them yourself, thanks to dual 12MP cameras. One operates as a wide angle camera and the other as a telephoto camera. The focal point in the wide angle lens has a smaller focal point for more captivating, encompassing shots, and the telephoto lens allows for close ups and portrait style images.
With an A11 bionic chip featuring a neural engine allows for the fastest iPhone experience to date. This means apps run together and at the same time without slowdowns. This also helps your phone to utilize apps in a better manner, meaning less dilution of resolutions and user experience.
Face ID is also a game changer made possible by the A11 bionic chip. Its neural engine allows you to scan your face into your phone and unlock its utilities and data only with your eyes. This keeps your phone safe and secure like no other iPhone to this point and time.
Lastly, iPhone users on the go will be overjoyed to know that the X is capable to withstand 1 meter of water for 30 minutes. The ability to be under water for photos and videos is revolutionary for the iPhone X and its predecessors.
Combined with the ability to charge wirelessly thanks to Qi chargers and modern wireless technology, the iPhone X, no matter which color you choose, is sure to be a step up from your current phone, and an experience for mobile users like no other.

Choosing the Essentials for your iPhone X
As stated above, the two essentials to consider when purchasing a new iPhone, as with any phone, is to decide on storage and color for your new tech toy. There are a few things to consider with each to make sure you are making the right choice for your needs and uses of Apple's flagship phone.
Storage
Like the iPhone 8 and iPhone 8 plus, the iPhone X comes with two storage capacities. The lower option gives you 64 GB of storage, whereas the higher threshold allocates to you an impressive 256 GB of space for photos, apps, and more. Considering your use for the phone, you may have an easy time choosing which amount is best for you.
It's worth noting that if even the 256 GB does not seem like enough, iCloud has subscription services that are incredibly affordable. At the lowest threshold, you can get an extra 50 GB of space for only .99 cents! If you take lots of photographs and store footage from travel adventures or concerts on your phone, extra space might be a great move for you. Whether that's in hard GB storage on your phone or in the cloud is up to you!

Color
Alright, here's the reason we started this inspection of the iPhone X. The iPhone X comes in space gray and silver, which sound similar but have different effects on your phone's style in and out of protective cases. Many choose to put their phone in a case because they are expensive and not easy to just replace on a whim. That being said, each color does look great without a case, but that is your risk you must be willing to take.
Space gray is much more like a light black, with a dark tone throughout, making it a good option if you prefer black finished technology. If you prefer the lighter side of life, silver is very bright and lively, invoking the old white color that debuted with the original iPod. In a translucent case, the silver will blend much more smoothly than the space gray. Inversely, the space gray darkness looks great in darker cases, especially those that are true black or even leather.
Many cases also cover the phone's back entirely, and only a glimmer of color is seen from the phone's front view. The breakdown of what color you go with should be dependent on your other accessories. For example, if you have a space gray Apple Watch, consider matching your phone to its shade. Same goes for the silver finish on the iPhone X. In the end, the color of your phone is only a part of the amazing tech behind the iPhone X, but style is important.
Consider your options and decide if you want the deep dark of space gray or the bright light of silver. You cannot go wrong with either, as always, the iPhone X is another sleek, stylish entry in the world's most impressive phone.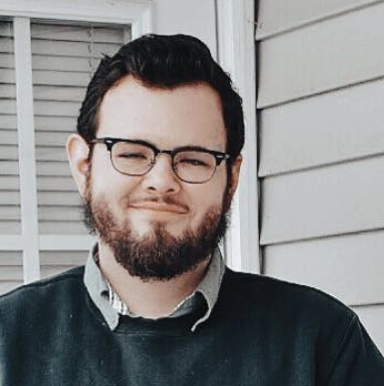 Taylor is a freelance SEO copywriter and blogger. His areas of expertise include technology, pop culture, and marketing.