Having issues with the Onn TV sound system every once in a while is common among Onn TV users. These sound issues may arise when glitches such as Onn TV remote not working, loose cable connections, out of date software, hardware issues, among others happen. Onn TV sound issues can range from volume levels that neither decrease nor increase, fluctuating volume levels, Onn TV volume low, volume won't turn down, and many more issues. Usually, sound problems with your Onn TV are temporary, and you can always fix them without needing professional help.
If you are an Onn TV user and you are experiencing sound issues with your TV, this article is just for you. Read on to discover how you can tackle different issues that may arise with your Onn TV sound system.
What Causes Onn TV Sound Issues?

If you turn on your TV and you notice that your Onn TV doesn't have sound, yet the display is just fine, the culprits for the issue can range from:
A non-working remote control- If your remote control is damaged, or its battery levels are low, and your TV is on extremely low volume or muted, you'll experience sound issues until you fix your remote.
Enabled private listening- If you had previously enabled private listening through the Roku application, disable it first before you claim to be undergoing sound issues with your Onn TV.
Enabled night or leveling volume mode- The volume of your Onn TV will remain on low levels if you have enabled night or leveling modes.
Out of date software- The number of issues you will run into if your Onn TV's software is not up to date.
If the sound system of your TV was working just a while ago and stopped suddenly, it could be as a result of the reasons below:
Loose cable connections. If the connections to your Onn TV are loose, sound issues are not the only thing you'll experience. You may also experience Onn TV won't turn on issue.
Turned off speakers- More often than not, sound issues with Onn TVs result from switched off or damaged speakers.
Faulty network connection.
Malfunctioning hardware.
How Do I Fix Onn TV Sound Issues?
Fixing temporary Onn Roku TV no sound issues does not necessitate any professional skills; anyone can do it. Therefore, employ the following measures accordingly, when the sound feature of you Onn TV is not working.
1. Perform a Power Cycle
Power cycling your entire TV system might just fix sound issues with your Onn TV. A power cycle works just like a reboot. It will fix any temporary glitches that may be causing sound issues and will cause your TV to update software during the powering up process after the power cycle.
Power cycle your Onn TV in the following steps.
Switch off your TV using the remote. If you do not have a remote, locate and use the power button on your TV.
Unplug your TV and all its components from the power source.
Wait for up to a minute before plugging your devices back into the power source. While plugging in your devices to the power source, ensure that you secure your connections. If you have any worn-out or damaged cables, you'll need to replace them with new ones or get an electrician to fix damaged wires.
Switch on your TV and its components and check if you can now access the sound feature on your Onn TV. If you do not have a remote, you can turn on Onn TV without remote, using the TV's power button.
2. Check If Your Hardware Is Working Efficiently
Before you rule out the cause of your Onn TV sound issue as something out of your control, you'll need to ascertain that the components of your TV are working correctly.
These components include the remote and your TVs soundbars. Ensure that your remote control has working batteries and that each button (especially the volume buttons) is not stuck.
As for your soundbar or any other devices, ensure correct input and output connections. Moreover, ensure that your soundbar is properly powered and not muted. If you have issues with your Onn soundbar, you can perform Onn soundbar troubleshooting to fix it and eventually fix your TVs sound setbacks.
If the Onn Roku TV sound not working issue persists, don't fret. You can still use more measures to fix your Onn TVs sound issues.
3. Update Your TVs Software
Out of date software is brewing a pot of trouble for your Onn TV. In a bid to resolve sound issues with your Onn TV, you'll need to update your TV's software if it is outdated. Perform a system update on your Onn Roku TV in the steps below:
Note: To update the software on your Onn Roku TV, you need a remote. If you do not have a remote, you will need to download the Roku app from Play Store for Android gadgets and Apple Store for iOS gadgets. From the application, you will access the remote feature that you can then use to control your TV.
Press the Home button on your remote control
Navigate to the Settings options on your home screen using the arrow keys and select it.
Go down to the option System, and select it using your remote's OK button. Check for the last time your TV checked for and underwent a system update at the bottom of the screen.
Proceed to select the option System Update and choose the option Check Now for your TV to check for any system updates manually. If there are no updates, proceed to step 4. If there are any software updates, proceed to the next step.
Select the option Update, then download and install the latest updates. Once your TV finishes the software update installation process, restart your TV and check if you can now use your Onn TV without any sound issues.
4. Factory Reset Your Onn Roku TV
If all the above solutions fail to fix your TV's sound issues, you can try hard resetting your Onn Roku TV as a last resort. A hard reset will help eliminate any temporary glitches and set your TV to its default settings, just like it was when you first bought it. You will also lose all the applications you've downloaded on your TV.
Thus, if you have any passwords and usernames you need to memorize or note down, do so before you begin a factory reset.
Hard reset your Onn Roku TV in the following steps:
Press the Home button of your Onn TV remote. If you do not have a remote, you can download the Roku application for Play Store or Apple Store. The Roku application will give you access to a remote that you can use to control your TV.
Navigate to the Settings option using the arrow keys.
Locate the System option from the Settings page and select it using the OK button.
Scroll down using the down arrow key to the option Advanced System Settings and select it.
Scroll downwards once more and select the option Factory Reset. Your TV will prompt you to enter a code before the factory reset process begins. Enter the four-digit code that will appear on your screen and press OK on your remote. Your Onn Roku TV will restart once the resetting process is over. Afterward, set up your TV and check if its sound is working.
If you have performed a factory reset and your TV's sound feature seems not to be working still, you'll need to contact the Onn electronics customer support team.
How Do I Fix Onn Roku TV No Sound?
If your Onn Roku TV is well set up, but it has no sound, you can try to fix it in the following ways.
Check for any loose cable connections, damaged cables, and worn-out cables. Ensure that your connections are securely in place and if you have any damaged or worn out cables, replace them.
Remote volume not working will definitely result in Onn Roku TV no sound. Therefore, check that the volume buttons of your remote are working efficiently. You also need to check if you've enabled the mute feature.
Check that you have disabled audio leveling by pressing the button that has the star symbol and navigating through Volume Mode> Off.
Ensure that your Onn TV soundbars are on, working efficiently, and connected securely to the TV.
If you are using the Roku application, ensure that the private listening feature is disabled since it might be causing you to receive no sound with your TV.
Conclusion
Fixing your Onn TVs sound issues shouldn't be hard to accomplish. That is because audio and Onn TV sound issues generally stem from minor glitches like loose connections and remote issues. Use the guidelines I have given you above to get your Onn TV's problematic sound system working again.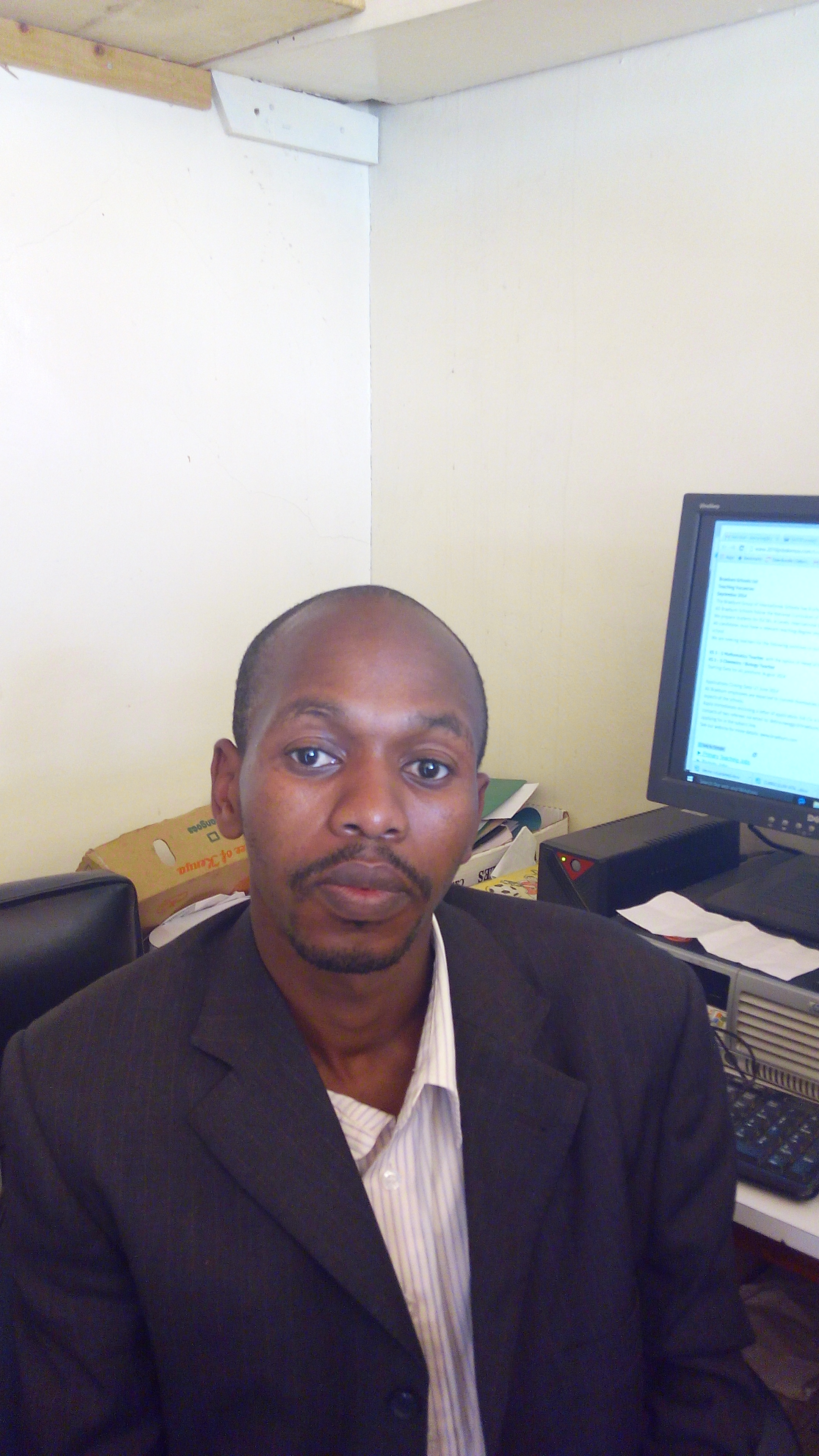 Denis is an article/blog and content writer with over 3 years of experience in writing on different niches, including product reviews, buyer's guide, health, travel, fitness, technology, tourism. I also have enough experience in SEO writing.