The life of the city could become unbearably hectic. The constant hassle and the grind make you want to move to a place where there is no noise but the sound of a river coming from the depths of the woods. But we are often reluctant to move to such a place primarily due to the concerns related to the availability of the internet because let's face it, no one wants to be stuck in a remote place without any means to get connected with the world.
However, now we have just the right internet option for you that will save you from going off the grid – satellite internet. This internet connection type has become a preferred choice of every other user who resides in a remote place or is planning to move to rural areas. You might be one of them. This broadband service has become a way to bridge the digital divide for people who live outside the zone of cable or fiber optic internet.
Satellite broadband allows you to stay in touch with your friends and family even when you live in an area where it could get pretty difficult to find any means of communication. Arguably, there are some pros and cons of satellite internet when we compare it with other internet connections. With this broadband service, you can do practically everything you need to do online such as work, take online classes, watch movies in peace, pay bills or make video calls to your loved ones around the world. While on the other hand, you may find that is a bit costly, especially considering the speed you get in return.
So, without further ado. Let's dig deeper into the advantages and disadvantages of this internet connection type. In this way, you will be able to make up your mind whether you want to go for it or not.
Advantages and Disadvantages of Satellite Internet
Without any doubt, this broadband service has its pros and cons just like any other internet connection type. In this section, we are going to look at them one by one.
Advantages of Satellite Internet
Availability
The biggest advantage of satellite internet is probably its availability. There is only one demand for satellite internet to become functional and that is a clear sky. This makes it virtually available not only throughout the United States but across the world. In this way, the consumer will be able to access the services of satellite internet even from the remotest areas.
So, if you are planning to spend summers in the woods, then rest assured because you will have an efficient service of this broadband connection.
Eco-friendly
We understand your love for the plants and this makes satellite internet the perfect choice for you. Its installation time is minor and comparatively less invasive for the environment. For starters, it does not require the construction of a tower or underground cables. This means that there will be minimal to almost no impact on the landscape. Moreover, the antennas used for the deployment and connection to the internet only take less than 10 minutes. This makes the whole process instant and accessible.
Better Speed than a Dial-up Connection
Only because you are going to move to your cabin in the woods, does not mean you have to make compromises on your internet speed. Satellite internet is a preferred choice of consumers residing in rural areas. This is because satellite broadband is faster and more reliable than a dial-up connection, which is the second available internet connection type in rural areas of the US.
Quick Recovery Post-Disaster
You can get heavy rainfall deep in the forest. This can badly affect your internet connection. However, the recovery time of satellite internet is quicker than most of the other internet connection types. This means that you don't have to sit for hours even after the weather has stabilized.
Disadvantages of Satellite Internet
Slow Connection
The internet signal needs to be traveled 22,000 miles to reach a satellite and back to Earth and this could result in some delay or latency between requesting data and then receiving a response. Especially if you have been using fiber optic or cable internet for a long time, you may find it difficult to switch to the satellite at first. While using satellite internet, it can get pretty difficult to carry out online tasks like streaming a movie in HD or playing an online game due to high latency.
Data restrictions
Satellite broadband service generally enforces data limits that can result in slower speed once you reach the end of your allotted data. In addition to this, there is also a greater chance that you can end up paying extra charges once you go over the tight data restrictions.
In other words, satellite internet can result in bandwidth throttling and overage fees, which can pose a hindrance to your online activities.
Costly
Satellite internet is more expensive than terrestrial connections. In some cases, it can even turn out to be costlier than cable and digital subscriber line (DSL) connections.
To Sum Up
Satellite internet connection is an ideal option for people who live in remote areas or who are planning to be on road for summers. If your main concern while moving to your cabin in the woods for summer break is the unavailability of an internet connection, then the good news for you is that satellite internet will be accessible even in the farthest places.
In this article, we have mentioned all the pros and cons of satellite broadband service. By now, we hope that you have made up your mind and can easily pack up your bags. So that you can spend your days while enjoying nature, far from the hustle and bustle of city life.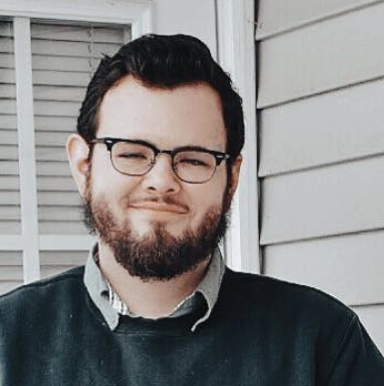 Taylor is a freelance SEO copywriter and blogger. His areas of expertise include technology, pop culture, and marketing.