Samsung is a trusted household brand-name, of a renowned and distinguished electronics giant that manufacture smartphones, tablets, laptops, cameras, refrigerators, TVs, etc. Apart from being an electronics manufacturer, and retailer, Samsung is also in the entertainment industry, whereby, it offers TV services.
Everyone loves to be entertained, and feel happy when they are watching their favorite program, sports, thriller, news, documentary, music, comedy, talk show, reality show, etc., on TV. There is a long list of channels that Samsung TV Plus offers, and they are in different genres.
Amazingly, Samsung TV has diversified its content like this, to fit different tastes and preferences of its viewership. Wherefore, nobody feels left out, because whatever kind of approved content you want is available in the long list of channels.
You are sure that you will find exactly what you are looking for when you browse Samsung TV Plus channel list. This is an ad-supported service that broadcasts on channel 4000 and above, on the recent Samsung smart TVs. You will require at least 10 Mbps of internet download speed.
It is easy for you to access Samsung TV Plus through various platforms such as:
Samsung Galaxy Smartphones
Samsung Free App
Samsung TV Plus
There are free channels that you can watch that are aired in Freesat channels on channel 1, which is Freeview, or channel 101, which is Freesat. This depends on whether your Samsung TV is connected to an aerial, or a satellite dish, because some TVs are not compatible with satellites.
What is new in the Samsung TV plus channel list?
There are new and amazing channels that have recently been added to the Samsung TV list. Some of them include the 80s & 90s nostalgia throwbacks, Holiday Movie Pop-up, etc. The newly added channels increase the number of channels to over 190. Surprisingly, you will access all of them for free.
Unlike other TVs that have premium plans that require renewable monthly or annual subscription to access their services, Samsung TV Plus airs its content absolutely free of charge. Regardless of whatever genre of content you want, you will not be charged a single penny. Wherefore, there are neither subscriptions, nor downloads that are required to stream.
You can access Samsung TV Plus on myriad Samsung Smart TVs that were manufactured from 2016 to present. Alternatively, use your Samsung Galaxy smartphones in the USA, and 23 other selected countries to access Samsung TV plus.

Here is what the TV plus channel guide entails
Documentary+: This is the most recent service that you access for free, whereby, you get a wide range of documentaries, because it is designed to make it feel personal and curated. Some of the documentary genres include:
Science
Politics
Comedy
Pop culture
Family Ties: This is a famous sitcom that even won the Emmy Awards in the 1980s, and made Michael. J. Fox a house-hold name.
TV Land Drama: This is a conglomeration of the best TV drama shows of all time that include:
Hunter & the Groundbreaking 21 Jump Street
Silk Stalking's
NBCLX: This is a storytelling channel with an innovative approach to news that mainly focuses on revealing, and answering the question "Why":
Tech
Community
Environment
Health
Current events
Pop culture
80s Flashback: This is a powerhouse of nostalgia, whereby, you watch music videos of the 80s. Some of the content that you will view is the cult classic deep cuts, radical hits, and all the classical memorable moments of the old school days.
90s Throwback: What do you expect to see in this channel? The following:
Hip-Hop
Grunge
Dance Pop
RnB's golden era, etc.
Crime Zone: If you love watching crime related content, this is the ultimate channel for you. The content includes crime buffs, thrillers, mysteries, etc.
Holiday Movies: The channel is for movies that have holiday themes to make you feel good, and you are watching the right content that tallies with the moment. The holiday movies are available 24/7.
The Challenge: In this channel, you will watch all ruthless gameplay on MTV's The Challenge, death-defying battles, and amazing competitions. This is not for the soft-hearted, because competitors face and deal hell on earth, plus each other, so that they can win and reap handsomely.
Vevo Holiday: Here, you will watch classic, and current videos that help you to celebrate the season by watching some of the iconic artistes like John Legend, Justin Bieber, Mariah Carey, etc.
Origin Sports: This channel is for sports enthusiasts. You will see sports legends before they their stars shone to become who they are now. It also involves celebrating great games, great players, and great plays from the past up to present, and the future too, if that were possible.
How to Access the Samsung TV Plus app on your Samsung TV
As aforementioned above, the Samsung TV Plus app is freely accessible, not to mention that it is an ad-supported streaming service that provides you with over 190 curated channels. Predominantly, the service is offered in the USA, and 23 other selected countries worldwide. After knowing all what this service has to offer, the next question that lingers in your mind is, "How to access Samsung TV Plus app."
Samsung TVs that were manufactured from 2016 to present are the most convenient way of accessing Samsung TV Plus app. However, you need an internet connection to make it possible. With these two in place, follow this procedure to make it happen (Tv Users Manual):
Turn your Samsung TV on
Use the app bar at the bottom of your TV screen to go to the Samsung TV Plus app
Click on the Samsung TV Plus app to move into the experience
The Samsung TV Plus app is found on the far end on the left hand side of the screen, in a fixed position. Apart from the app only being limited to smart TVs, Samsung also launched a web version of this app. With it, you can cast the content using Chromecast with compatible Google TV devices.
Samsung TV Plus US Channel List

This is the comprehensive channel list, and lineup, depending on the genre that they fall in. All these are placed there for your consumption:
Genre: News & Opinion
CBSN 1005
LiveNOW from Fox 1006
ABC News Live 1007
NBC News NOW 1008
Bloomberg TV+ UHD 1015
Cheddar News 1016
Yahoo! Finance 1017
TODAY All Day 1019
Newsy 1020
Bloomberg Quicktake 1021
USA Today 1023
Black News Channel 1024
Newsmax 1027
Real America's Voice 1029
TYT Network 1032
NBCLX 1034
WaetherNation 1037
Local News 1 1041
Entertainment
ALL ACTION 1050
Stories by AMC 1052
TV Land Drama 1055
HeartLand 1058
Drama Life 1060
Bounce XL 1061
ION Plus 1062
Baywatch 1063
The Walking Dead Universe 1065
Crime
Law & Crime 1077
Crime Zone 1125
Crime 360 1126
G: Mediacl Examiner 1128
The New Detectives 1130
Forensic Files 1131
Court TV 1133
Unsolved Mysteries 1135
Game Shows
BUZZR 1139
Game Show Central 1141
Deal or No Deal 1143
Fear Factor 1144
Wipeout Xtra 1145
Wild 'N Out 1147
Sports
GOLFPASS 1155
beIN SPORTS XTRA 1157
fubo Sposrts Network 1158
Stadium 1159
SportsGrid 1160
Pac-12 Insider 1161
ACC Digital Network 1162
Origin Sports 1163
IMPACT Wrestling 1164
Food, Home & Travel
Tastemade 1201
Bon Appetit 1202
Gusto TV 1203
America's Test Kitchen 1204
Hungry 1206
Tastemade Travel 1207
Journy 1208
Million Dollar Listing 1210
Tiny House Nation 1211
This Old House 1213
The Design Network 1215
Loupe 4K 1220
QVC 1223
HSN 1224
Reality
Lively Place 1235
Skills + Thrills 1236
All Weddings WE TV 1238
All Reality WE TV 1239
Hell's Kitchen 1240
Kitchen Nightmares 1241
Project Runway 1243
MTV Pluto TV 1245
Love & Hip Hop 1246
The Challenge 1247
Dallas Cowboys Cheer 1248
Latino
International
Comedy
Gaming
Kids
Science & Nature
Sci-Fi & Horror
Movies
Music
The channels are too many to name one by one. However, there are a whopping 16 genres with myriad channels that you can stream for free. This is the factor that makes Samsung TV preferable, because you do not spend anything to watch.
If there are channels in the list that you do not want to watch, you can decide to do away with them by deleting them from the list.
Select the Channel List and choose Edit Channels
Select the exact channel that you want to delete by checking it
Select delete
Conclusion
In conclusion, Samsung TV Plus has 16 genres of content, and you have the freedom to choose the kind of content that you want to stream. Amazingly, the content is available for free, and you do not pay even a single penny, nor are you required to download, or subscribe to stream. It is very easy, absolutely free, and convenient to stream whatever you want to watch on Samsung TV.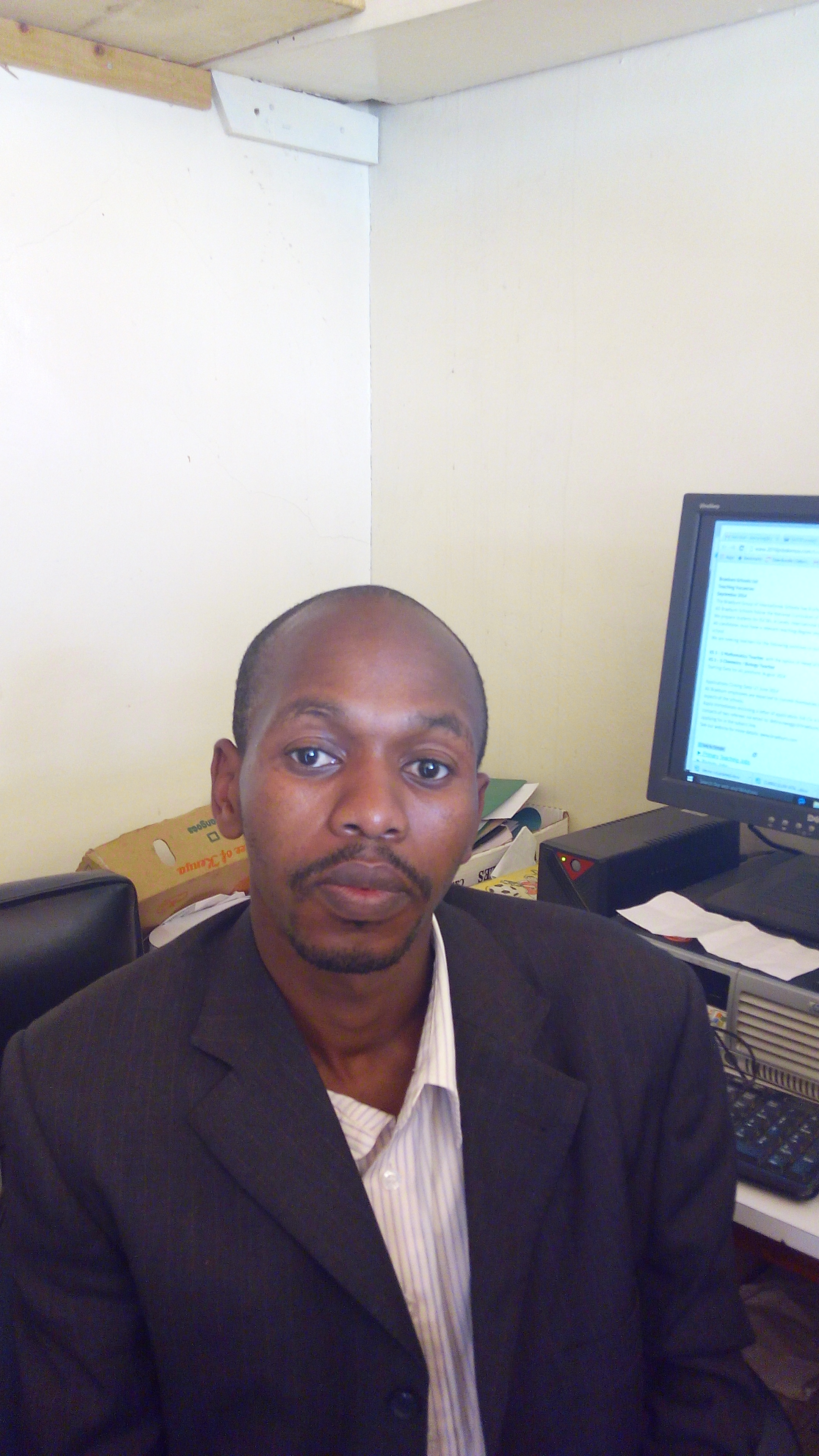 Denis is an article/blog and content writer with over 3 years of experience in writing on different niches, including product reviews, buyer's guide, health, travel, fitness, technology, tourism. I also have enough experience in SEO writing.