A growing trend across the world is a major upgrade to the technology we commonly find in classrooms, meeting spaces, and even offices. There are an increasing amount of tech inventions being implemented to make life easier, faster, and yes, smarter. Smart tech is here to stay, and one popular piece of hardware that has boomed in the past decade is the SmartBoard. SmartBoards are often found in K-12 classrooms, but they have spread to things like college campuses, workplaces, and even home offices. The reason they are booming is because they can do just about everything a normal whiteboard can do, but so much more.
For SmartBoard technology to make sense for you, your classroom, or your business, it helps to know all the capabilities that come with this great product. In order to make sure you know all that it can do, let's break down some of the greatest features of the SmartBoard, including how it can help propel you or your aspirations to the next level. In many cases, SmartBoard technology can help enhance the already great work you are doing. With that in mind, let us look at how that can be possible.

What Can a SmartBoard Do for Me?
At the end of the day, whether you are a teacher, business professional, or student, a SmartBoard serves three core purposes.
Enhance Learning
Whether you are a student or a member of a professional organization, SmartBoard technology makes it easy to learn with increased opportunities for interaction. Even if you are just sitting and listening during a presentation, the ability for a presenter or teacher to use a SmartBoard's dynamic images and animations helps keep content feeling alive rather than dead on arrival. For professionals and students, sometimes the things we have to learn can feel dull. Often, presentations are designed to teach us things we need to know, but when the content is stale, we are less likely to learn and listen.
By using a SmartBoard, any level of learning is enhanced through active participation. Best of all, SmartBoard technology can take a presentation and turn it into a document or PDF for distribution. This way, you do not have to take notes and lose time writing when you could be listening. Instead, the presenter can send you the presentation after its delivered, which is incredibly helpful for employees and students alike.
Enhance Instruction
For teachers or professionals giving the presentation, the SmartBoard also makes things easier for those in the instructional role. By having a dynamic board that is able to not only utilize smart technology but also work with you in real time, presenting and teaching has never been easier. If you find in your presentation that a point you want to make is not clear enough, you can grab the digital marker to highlight or underline the things that you are really trying to send home to your audience.
There are a number of ways to use Smart Exchange for your presentation as well. Smart Exchange is the software that works with SmartBoard technology to enhance things even further than the stereotypical slide presentation. Teachers will find thousands of programs and software options for their SmartBoard on Smart Exchange. Each option helps with everything from test prep to reading comprehension, and even math and science. There isn't a single subject in K-12 curriculum that is not represented on Smart Exchange, and all you need to access its unlimited possibilities is a SmartBoard and a computer.
For professionals in the business setting, there are SmartExchange programs for training and policy meetings as well. If you have a new role about company funded business trips, you can utilize a pre made software on Smart Exchange that allows you to enter in things into a sequence. Sequences are almost like games that encourage interaction. You can have employees drag information into the categories of what is permitted and what is not, enhancing the chance that they will remember what you are teaching them.
No matter the age or level of profession, SmartBoards make it easier to instruct small groups, and even entire classrooms or board rooms, in the content you see necessary. No matter what, Smart Exchange is an option to help you build software that can interact with your audience how you see fit, making the SmartBoard even more dynamic.
Teach the Benefit of Smart Technology
Many see smart technology as a distraction. For example, every week hundreds of articles come out critiquing society's increasing dependency on smart phones, but it always gets framed as a negative. SmartBoard technology can actually interact with smart phones to ensure that your audience is listening. The Smart exchange sequences that allow for quizzes or tests can often interact with a free app students can download to participate in class-white quizzes, and similar applications exist for business as well. By notifying the audience that they will be quizzed on your content, you find an increased level of motivation for everyone to listen.
It's also helpful to learn SmartBoard technology and other smart tech practices early on in life. As technology continues to grow into something we use more and more often, it helps to teach young people in K-12 schools that smart technology can be used for incredibly helpful and educational purposes. If a student grows up using a SmartBoard in the classroom, they are now smart tech literate, and much more prepared to use the technology in their professional life. This is an invaluable way to teach future generations how to use the hardware that will be essential to their jobs.

SmartBoards Evolve Us
The capabilites of a SmartBoard make us better students, educators, and professionals. That means every sector of life can benefit from the amazing SmartBoard technology and accompanying software on Smart Exchange. It's a dream come true having a board that can do so much, and the more that people utilize it, the better we will be at sharing information and spreading positive information and messages.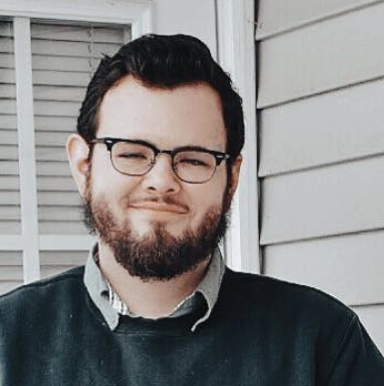 Taylor is a freelance SEO copywriter and blogger. His areas of expertise include technology, pop culture, and marketing.