With the advent of Windows 10, Microsoft has decided to switch to a Software-as-a-service (SaaS) model (we are talking about the Windows-as-a-Service approach ).
This means that updates for the operating system "are continuous" and are constantly used to solve security problems and fix bugs and change the behavior of Windows 10 and add new features.
This type of solution has allowed Microsoft to offer an operating system, Windows 10, which will be able to "change skin" frequently, especially due to feature updates, updates that are released approximately every six months.
This is why Windows 10 has been defined as the "last Windows": Microsoft certainly does not want to abandon the operating system market but hopes with Windows 10 to form a real ecosystem of products and services.
Windows 10, therefore, will evolve again over time but to use the new features, it will never be necessary to perform a new installation of the operating system from scratch or switch to a subsequent version of Windows: it will be enough, at the appropriate time, to install the feature update plus recent or the penultimate released (perhaps opting for the autumn ones).
What to do if Windows 10 updates are blocked
If Windows 10 updates are blocked and never installed on your system, you should, first of all, keep some aspects in mind.
Windows 10 update date
In case you have updated your system to Windows 10 (coming from Windows 7 or Windows 8.1), no "thick" update ( feature update ) will be proposed before 30 days. In short, more than 30 days will have to pass before the new versions of Windows 10 can be downloaded and installed in the event of an update from Windows 7 or Windows 8.1. The installation of a new feature update no longer occurs automatically through Windows Update unless you are using a version of Windows 10 that is in the process of being retired (see this page ).
Enabling the metered connection
Windows 10, if the user uses a WiFi connection, allows you to indicate it as a metered connection.
This setting is particularly useful when, for example, you are connected to the WiFi hotspot created on your smartphone and use the mobile device as a modem (connection to the Internet network using the connectivity of the mobile operator): WiFi tethering on Android doesn't work: here's how to fix.
By indicating the WiFi connection as a "metered connection", Windows 10 will strive to minimize the download of data and will avoid downloading and installing updates of any kind.
The Windows 10 metered connection "switch" can also be used to avoid automatically installing updates.
If you were connected to a normal WiFi router, you could take advantage of the metered connection setting to temporarily block the installation of Windows 10 updates.
To receive updates, therefore, you will need to click on the Start button, type Network Status in the search box, click on the Properties button if you are using Windows 10 May 2020 Update (2004 version) or on Change connection properties and then click on Disabled metered connection option.

Verify that updates are not delayed
To receive Windows 10 updates, you must then verify that Windows Update is not configured to delay downloading and installing.
To proceed, simply access the Windows 10 settings, click on the Update and security icon, on Windows Update, and then on Advanced options.
On the Choose when to install updates screen, Windows 10 users have a box that allows them to postpone updates.
To receive updates through Windows Update, this box must be set to 0.

We have seen how to prevent Windows 10 from automatically installing all updates monthly (distributed on the second Tuesday of the month) so that the operating system simply notifies the user of its availability.
Unblock the Windows 10 Windows Update Service
If Windows updates appear to be blocked and the checks described so far have not been successful, you can try to unblock Windows Update.
1) Type Windows Update in the search box of Windows 10, then select Troubleshoot from the left column.
2) Click on the Windows Update item, then on the Run the troubleshooter button.
3) If the Windows troubleshooting fails, you can press the key combination Windows + X, choose Command Prompt (administrator) or Windows PowerShell (administrator) (in this second case, type cmd and press Enter when the window with a blue background appears.
3) Then type some commands:
net stop wuauserv
net stop bits
rd / s / q% windir% \ softwaredistribution
net start bits
net start wuauserv
4) Restart Windows 10
5) After a few minutes of waiting, not downloading / installing updates should be resolved.
6) If the problem related to the operation of Windows Update is not resolved, you can again press Windows + X then open the Command Prompt or Windows PowerShell window.
From here, you will have to issue the following command:
dism / Online / Cleanup-image / Restorehealth
The process will take several minutes to complete but will allow you to restore files related to the operation of Windows Update.
At the end of the operation type:
sfc / scannow
Manually update to Windows 10 to the latest version
At present, if Windows 10 May 2020 Update (version 2004) is the most recent and updated version of the Microsoft operating system, Windows 10 version 1909 is for now the most stable ever.
If you still want to upgrade to Windows 10 version 2004 or later releases, you can download and install the update using the Media Creation Tool when they are distributed.
The latest version of the Media Creation Tool for Windows 10 can be downloaded from this page by clicking on Download the tool now.
After starting the Media Creation Tool, to update Windows 10 to the latest version, you will have to select the optionUpdate your PC now and continue.
Saving network bandwidth locally
Windows 10 integrates a new peer-to-peer feature that makes it easier to send updates to the local network's systems.
Instead of referring to Microsoft servers, systems connected to the local network using Windows 10 can get updates from other clients that have already received them.

To disable this feature, when you were to detect too much traffic, you can type Windows Update in the search box, click Advanced Options kind of address optimization at the bottom of the window.
Disabling the option Allow downloads from other PCs, you can make Windows 10 rely exclusively on Microsoft servers to download official updates.
Non-activated installations of Windows 10 are still entitled to receive all available updates.
Windows 10, as well as previous versions of the operating system, can be tested well beyond the 30 days offered by default by possibly taking advantage of the so-called rearm procedure, illustrated in the article This copy of Windows is not authentic: what happens?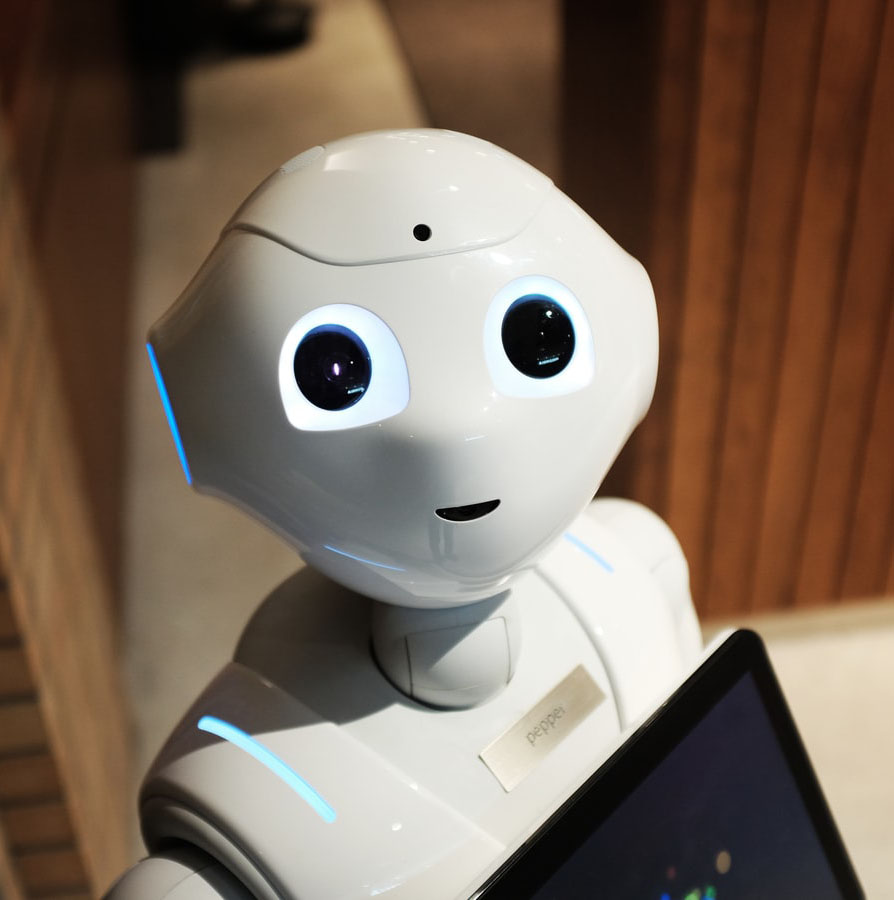 A tech-savvy writer with a knack for finding the latest technology in the market, this is what describes John Carter. With more than 8 years of experience as a journalist, John graduated as an engineer and ventured soon into the world of online journalism. His interest includes gadget reviews, decoding OS errors, hunting information on the latest technology, and so on.