The email service's main providers also provide users with webmail or the ability to send and receive emails using only the web browser after logging in.
However, professionals and companies continue to use traditional email clients by downloading the emails stored on each supplier's mail servers locally. This is a more than understandable choice because it allows you to always have the contents of your email messages with you, even in the absence of an Internet connection.
Using an email client installed on multiple devices also allows you to keep emails accessible and constantly synchronized on desktop PCs, notebooks, convertibles, tablets, and smartphones.
Let's start from the beginning: what the POP3 protocol is and how it works.
POP3 is the "historical" protocol with which most users have downloaded email messages from the service provider's servers to their systems since the dawn of the network.
Born even in the mid-1980s, POP (acronym for Post Office Protocol ) is an application layer protocol that allows the email client to access the account configured at the server level. The version still used today is POP3, proposed in 1988 and subsequently subject to some improvements.
Most email service providers offer the ability to download messages through the POP3 protocol. Even those who provide email services focused on using the web (the evolution of webmail) generally allow access from email clients (Thunderbird, Outlook, Eudora …) through the use of the POP3 protocol.
However, many providers also offer the option of using the IMAP protocol. What, then, are the main differences between POP3 and IMAP ( Internet Messaging Access Protocol )? What changes in the management of email?
In the smart working era, use IMAP exclusively with TLS encryption. Differences between POP3 and IMAP
The POP3 protocol is not intended for downloading mail from multiple computers or devices. By default, the POP3 protocol – once the messages have been downloaded – deletes them from the mail server. After downloading them, it will not be possible to access the same messages from other computers, mobile devices, or webmail.
By accessing the mailbox configuration from the web, in the case of POP3, it is possible to request that a copy of the downloaded emails be kept on the server and remain available.
Similarly, it is possible to set the email client to leave on the server (permanently or for a certain number of days) the messages picked up locally via POP3.
However, the POP3 protocol is not designed for accessing the same email account from multiple locations, especially if simultaneously. In these cases, there may be situations where part of the messages are downloaded to one computer and part on another or temporary blocking of access to the account.
" When you can't use IMAP, and you still want to download mail from multiple computers ", we saw how it is possible to configure the client email in such a way that, even if using POP3, the email can still be downloaded from multiple computers or mobile devices.
Leaving emails on the mail server is certainly a possible solution (you will need to check the box that authorizes their deletion only at the user's explicit request). However, it is still important to check how much space is granted by the account provider and- POP3 mail. Rather stringent limitations in terms of available storage could make this solution impractical.
The creation of the IMAP protocol, dating back to 1986, led above all to the need to access the same email account, even simultaneously, from multiple locations. If, until ten years ago, it was a little felt need, access mail from multiple devices (desktop, notebook, smartphone, tablet …) without losing any message has become an increasingly pressing request…
So let's analyze the main differences between POP3 and IMAP :
1) IMAP, unlike POP3, allows access to mail both online and offline. A bit like when dealing with a network drive, IMAP tries to keep – where possible – always an active connection with the mail server. Whenever you decide to open an email with IMAP, the email is shown while stored on the server, in a sort of "live" mode.
While POP3 downloads and saves messages locally, IMAP leaves them on the mail server, storing a copy locally as well. Thanks to this approach, it is possible to access the contents of the emails saved even in offline mode, that is, when you are not connected to the Internet, at least limited to those stored in the cache of the email client chosen by the user.
2) IMAP allows you to save time if the mailbox contains large messages.
POP3 downloads each email in sequence – one after the other – regardless of each message's size.
With IMAP, the user can open and access the message of interest directly, without first downloading everything else, including attachments.
Furthermore, the various parts of a message can be accessed individually. The headers, the body of the message, and each attachment make their own story.
3) Another advantage of IMAP over POP3 is that the former directly supports attachment attributes and labels to email messages. By acting on the controls integrated into the mail client, you can indicate that a message has been read, mark it as important, or assign special labels.
This information affixed by users is stored in real-time by the mail server: all attributes and labels will thus be stored and visible with any device and with any client you connect to at a later time.
Therefore, when you use your smartphone to access your email, you will no longer find messages that have been deleted using other devices, and emails already read elsewhere will appear as such.
If several collaborators share the same IMAP account (company or office), they will always be able to know if the various emails had been managed or not.
4) IMAP even allows you to search the content of messages on the server-side. The mail server can then be queried so that it selects mail messages that meet certain criteria.
5) based on what has already been seen in the previous points, the most important feature of IMAP derives: the protocol is designed for access from several computers, devices, and different workstations, even simultaneously.
If IMAP remains a usable protocol even today, why does Google indicate email clients such as Outlook, Thunderbird, Apple Mail, and so on as insecure?
Until recently, Google wrote on this page: " IMAP is ideal for those who check their mail at work, on mobile phones, and at home, because it ensures that new messages are accessible from any device and at any time ".
The phrase was then removed because the Mountain View company focuses more on using its Gmail app and other tools that do not use username and password as authentication tools but the approval of access via the web using, for example, OAuth.
Google considers traditional mail clients like Outlook, Thunderbird, Apple Mail as "less secure applications". Because?
They have no particular security vulnerabilities and support the use of various encryption protocols. However, Google has decided to indicate by default as "not secure" because classic mail clients use traditional authentication based on the insertion and exchange of username and password (albeit through an encrypted channel) rather than using special tokens (OAuth).
To use Thunderbird, Outlook, and other similar email clients on your PCs, it is first of all essential to activate the use of the IMAP protocol from the Gmail configuration panel (see also point four below): select Activate IMAP, Automatic deletion active – Immediate update server and Do not limit the number of messages in IMAP folders.

At this point, you will have to make sure that access for less secure apps is enabled in the Google account settings.
For accounts where Google's two-step verification has been activated, the email client must be authorized to access the Gmail account's contents.
To do this, just go to this address and then generate a password for the apps, as explained in the article Google two-step verification: only 10% of users use it in the paragraph. After activating two-step verification, the mail clients do not work more.
Transfer emails from one account to another with IMAP
The IMAP protocol can also transfer emails from one account to another, even between completely different email service providers.
Using an advanced mail client, for example, it is possible to copy or move – with a few mouse clicks – entire mail archives stored on Gmail to Outlook.com (or vice versa).
However, the transfer is not limited to Google and Microsoft accounts only but can be made to or from any email account that supports IMAP.
Use POP3 or IMAP?
In conclusion, is it preferable to use POP3 or IMAP?
Impossible to give a general answer. Those who prefer an " old-style " approach and, therefore, do not want to keep a copy of their messages on the mail server but, at the same time, do not have particular needs for access from multiple devices can safely use POP3. Yes, even in 2020.
In any case, whether using the POP3 protocol or using IMAP, it is advisable to verify that the authentication and collection of emails are not in clear text.
It is essential to ensure that TLS encryption is used when connecting to the mail server via POP3 or IMAP (we talked about it already in 2015): Email: SSL, TLS, and STARTTLS. Differences and why to use them.
In this way, the information that will be exchanged between client and server (and vice versa) will not be exposed to " man-in-the-middle " attacks: any attackers will not be able to read the data's contents packets.
IMAP is always recommended to all those who need to quickly access their mail archives from multiple different devices, who often receive emails with attachments, and who do not have time to wait for all messages to be downloaded.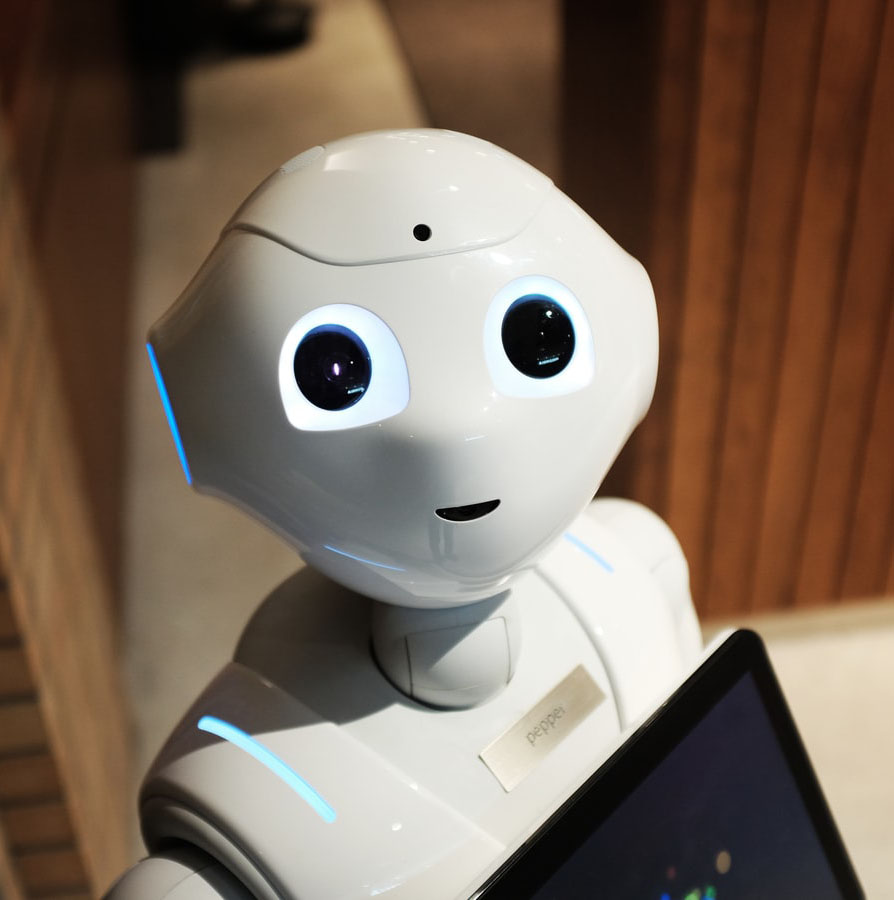 A tech-savvy writer with a knack for finding the latest technology in the market, this is what describes John Carter. With more than 8 years of experience as a journalist, John graduated as an engineer and ventured soon into the world of online journalism. His interest includes gadget reviews, decoding OS errors, hunting information on the latest technology, and so on.