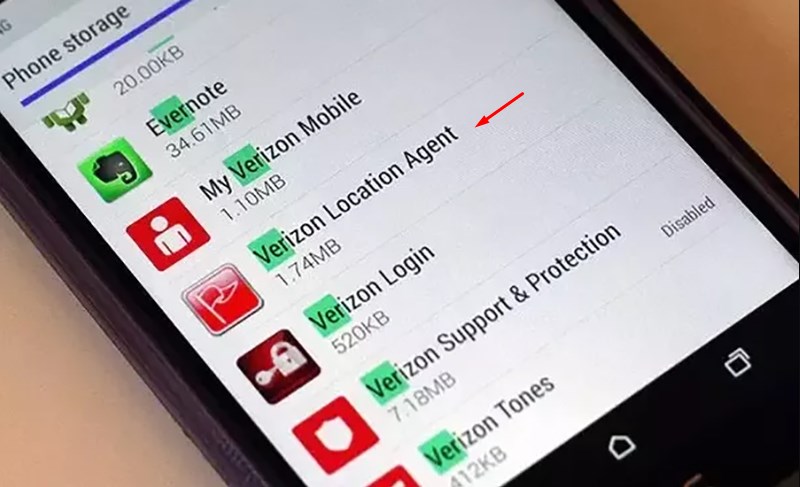 Verizon is the leading network and connectivity company worldwide. The company offers state-of-the-art services using AI-powered technology for a seamless network experience for its customers.
As one of the top telecommunications companies, Verizon has a reputable position in the industry for its unmatched network connectivity. The company constantly upgrades its services using the latest technologies to provide uninterrupted connectivity to its customers. Apart from reliability and performance, Verizon is well-known for its user-friendly applications.
Verizon Location Agent is another of those reliable Verizon services. It is an in-built feature that provides location tracking services. It adds more security and helps keep the user safe in times of emergency. You can also disable Verizon location agent whenever you want.
When Do You Require Verizon Tracking Services?
In the busyness of our lives, we often forget the whereabouts of our devices. Tracking services come as a life-saver in such situations. You can log in to your Verizon account from another device or a computer connected to your device and has location tracking permission.
One can also share location using tracking services for route mapping, which comes in handy when you wish to inform someone of your whereabouts. The Verizon location agent also works as parental control so that you can track the activities of your kids.
Verizon Smart Family also offers parental control that helps keep track of your kids' whereabouts and web activities. There is also an option to limit their internet usage.
Moreover, with technological progress comes problems related to security and safety. We need to keep in contact constantly with our loved ones in case an unforeseen circumstance arises.
Tracking helps keep check-on thefts and security issues by easily sharing location information with authorities so that help reaches on time. Law enforcement also benefits from tracking services in catching culprits and preventing crimes.
Verizon location agent is an essential tool on your device while hiking and trekking. The GPS service is capable of locating and tracking precisely.
Verizon also offers the Verizon Smart Locator device that you can attach anywhere to track the location of objects.
What is Verizon Location Agent Used For?
Verizon always comes up with solutions that make their customers' life easier. The Verizon location agent is one such service that helps people track their location. It also adds more security to their life.
People are skeptical about location services since many of them invade privacy and might steal or share sensitive information. However, Verizon offers the safest and most secure way of tracking locations using AI technology.
The security feature tells the user whether the location is safe for them or not. Depending on the information gathered by the app, users can divert from being in situations deemed unsafe.
The unique feature of this service is that it works even when Global Positioning System (GPS) and location services are not in use. It works by combining public information into the device through the app. So, customers can still find their position even without network service or GPS.
You get the app pre-installed when you buy a Verizon phone. So, when you are in an unknown location or lose your way, you can locate yourself using the Verizon application that uses Networks APIs to do the job.
How to Disable Verizon Location Agent?
If you encounter an issue or choose to stop the tracking service, you can do so by disabling the Verizon location agent.
You can encounter data or phone hanging issues, as with any service. With such problems, you can either contact Verizon customer services or disable Verizon location agent.
You can follow the steps mentioned below to disable it.
Step 1: Go to your phone "Settings."
Step 2: Tap on "App Manager."
Step 3: Go to the list of installed apps.
Step 4: Select "Verizon Location Agent."
Step 5: Select the "Force Stop" or "Disable" option.
By selecting one of the options in the last step, you can either choose to force stop the application or disable it.
Verizon Smart Family Program
Verizon has incorporated its most sought-after service, Family Locator, with the Smart Family App. It allows customers access to several services, as mentioned below.
1. Trace the Location of Lost Phones
People often keep their phones somewhere and forget about them. The Tracing location feature is a convenient way to find your lost phones. You can log in to your Verizon account from another device with location tracing permission and track down your phone.
2. Track Kids' Location
The feature helps you track the location of your kids. For example, you can know the whereabouts of your kids after they leave home. You can also get alerts when they reach their destination.
3. Pick-Up Location Check-ins
If your kids are riding with someone else, you can keep track of their location until they reach their destination safely.
4. Block Contacts
You can let your kids chat and text with those you have approved and block other contacts using the Smart Family App.
5. Data Limits
You can also set limits to avoid distractions for your kids. It will help your kids stay on the web only when needed. You can even get weekly usage data to know which apps they used, the content watched, and the time spent on the internet.
6. Filter Content on the Internet
You can filter and block content on the web and certain apps until you feel your kids are ready to watch and use them.
7. Pause the Internet
This feature allows parents to turn on/off the internet during certain hours, such as during school, study, dinner, and sleep hours, to reduce distractions. It will also help them not get addicted to the internet.
8. Track Driving Activities
The feature comes with crash detection along with location tracking. So, you can know the whereabouts of your kids while they are driving and get to know their driving capability.
9. Track Online Content
You can be in the know about what your kids are onto when they are using the internet. You can also get alerts when they try to use a suspicious app or access certain websites. You will also get to know the time of their activity.
10. Verizon Family Money
It is an additional feature with which you can help your kids learn financial management in the long run with this small step. Your kids will learn to save and spend with the prepaid debit card.
How to Disable or Activate Verizon Smart Family?
If you wish to activate or deactivate Verizon Smart Family, ensure you have a premium subscription. Then install the Smart Family app on the device you use the service on and sign in to My Verizon using your user ID. After that, you can follow the steps below.
Step 1: Select "Settings" in the upper right corner of the Smart Family parent app.
Step 2: Select "Family" settings.
Step 3: Choose the family member's name for whom you wish to turn on/off the service.
Step 4: Select "Location Sharing."
Step 5: Choose out of the three options: Parent, All Family Members, Not Shared.
Step 6: Tap "Save" at the bottom.
By selecting the parent option, only those specified as Parents can view the location of the chosen family member.
The All Family Members option allows everyone in the family list to see the location of the chosen person.
If you do not want to share the location of the selected family member, you can select the Not Shared option.
Verizon Location Accuracy Services
A part of the ThingSpace platform, Verizon offers various location accuracy services depending on your requirements.
The three location accuracy services offered by Verizon are as follows:
1. Hyper Precise Location
The service uses real-time kinematics (RTK) technology to provide the exact location and significantly reduces the errors that cause inaccuracy in most GPS services.
With RTK, you can expect centimeter-level accuracy essential for IoT services. It is highly efficient for autonomous vehicles that require the extreme precision that Hyper Precise Location offers.
Verizon has reference stations in various locations in the US to provide high-precision location services. And they constantly upgrade their location services for enhancing accuracy.
2. Precise Location
This service comes with device location tracking and geolocation services. Precision location helps you locate devices and generate reports. You can also manage privacy, consent, and location history.
You can track the site up to 20 meters accurately using this service. Also, you can get alerts when you encounter suspicious activity regarding your assets.
3. Coarse Location
Ideal for IoT applications like vending machines and ATMs, this service helps locate them with an accuracy of 1000 meters.
It also allows the creation of reports of location and maps for 3G and 4G IoT devices.
Conclusion
Verizon Location services offer a reliable and safe way to track locations with pinpoint precision. Be it business IoT solutions, keeping the safety of family members, or personal uses, Verizon offers solutions for everyone's requirements.
Verizon Location Agent is one of the premier location trackers out there. Parental control is one of the best features of this service. You can manage app permission for consent and disable Verizon location agent so you can use them whenever required without worrying about security.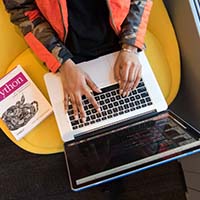 Nancy is a journalist with passion for technology. In her 12 years of experience, she has crafted some of the most detailed pieces that describe the importance, benefits, and progress happening in the technology world.