The digital revolution has surged in recent years, with the internet being used worldwide for various necessities. The shift of businesses, individuals, and organizations toward digital resources has accumulated a large amount of data shared every day over the internet. Unfortunately, it often leads to unauthorized users and intruders accessing the information.
iOS devices such as iPhone and iPad are considered to be generally robust. However, Apple's standards to secure your device from potential viruses can become futile if the intruder is a pro hacker. To ensure your information doesn't end up with unauthorized users, you can install a VPN on your iOS device.
What is a VPN?
Virtual Private Network, abbreviated as VPN, provides secrecy over the internet and is often used to preserve important information such as geolocation, Ip address, etc., from reaching site trackers, attackers, and intruders. In addition, most VPN services provide aid against fluctuating speed of network connections.
You can ensure your privacy and secrecy by using the secure VPN connection offered by Surfshark on mac devices. You can mask everything from a simple internet search to online transactions with the help of the said VPN service on your iPhone or iPad.
How to Use VPN on iOS Devices?
You can set up a VPN on your iPhone or iPad by installing top VPN service applications. So, you can either opt for a free VPN-providing service or choose the one that charges a small amount of money in the form of a subscription.
Once you've decided on the VPN based on your preferences and requirements, you can install the application and proceed with the configurations. You can set up this either manually or automatically on your devices.
Possibilities and Functionalities of Using VPN on iOS
VPN services include encrypting data, concealing identity, and minimizing the possibility of being attacked with malware. Here's why you should use VPN services on your iOS device.
Privacy of Data
VPN services are primarily used to ensure the confidentiality of your data on the internet. Unfortunately, most websites, applications, and other internet-based platforms scoop around the user data, which may result in a breach of privacy. Additionally, your internet service providers can access all the details related to location, browsing data, IP address, etc.
To avoid this, you can enable a VPN on your iPhone. Additionally, most ISPs employ bandwidth throttling to ensure stable internet speed for users connected to the network. Therefore, it may lead to a reduced speed of surfing, streaming, and gaming if you are a heavy user. The use of a VPN helps in bandwidth throttling as it conceals identity.
Data Security
The expensive servers employed by most VPN services are used to store all the data securely. However, most ISPs are vague with their services and may sell user data to their parties. To avoid this, you can use private networks provided by the VPN services. In addition, the layer of anonymity offered by these services reduces the risk of exposure.
Generally, no password is required while connecting to public networks such as airports, hotels, cafes, etc. However, connecting to such networks can be unsafe as several other users are connected on the same network who may access your identity. Additionally, these connections are not encrypted. A VPN facilitates a layer of security by encrypting the connection.
Access to Blocked Content
Some of the freely available content on the internet may not be accessible to selected countries either due to a government ban or regional blocks. For instance, some series or applications and their features are accessible only in certain countries to regulate specific rules. The usage of a VPN can enable you to access geologically blocked content.
VPN services let you securely establish a connection to the local servers in various countries. As a result, it uplifts restrictions imposed on certain content in different regions. In addition, you can access streaming services, applications, etc., which have limited usage when connected to the network. It unblocks a broad spectrum of content that you can access.
Increased Speed
When you play certain games or use specific applications, you need a high-speed internet connection. However, most internet service providers limit the speed of the internet for some of the users to provide reliable internet to others. It slows down the connection for heavy users with the lagging of the network connection.
To avoid the inconvenience while streaming and playing heavy games that require high speeds, you can use VPN services. When you conceal your identity, your ISP cannot track the data you consume while being connected to the network. As a result, your ISP cannot determine which application or action is using up data. Thus, your ISP cannot limit the usage of any application through bandwidth throttling.
Secure Transactions
With digital transactions, your sensitive information is more exposed than ever. Although almost all banking systems employ high-level security through multiple layers of protection, it is better to use a VPN for enhanced safety from your end. When you use a VPN on your iOS device for transactional activities, you establish a secure and encrypted channel to the VPN server.
It prevents cybercriminals from potentially intercepting transactions to gain confidential user data. In addition to the high-grade security offered by banking applications and services, a VPN ensures that no third party can access, view, or use your banking details.
Access to Inexpensive Deals in the Online Marketplace
Almost all VPNs can bypass general firewall protections that filter the users on a website, business network, school network, etc. But when you visit a website to browse through the products or services listed, the websites collect your IP address and web activity in the form of cookies. This information is then used to target and pressurize you into buying a product or service by inflating prices.
The fluctuations in prices may seem like good deals but are ingenuine prices that are hiked up by websites when you visit them several times. Using a VPN, you can conceal your IP address and explore as many products as you like on any website several times.
Conclusion
The use of VPN on iOS devices adds additional protection and security. However, it is advised to research the description, servers, user authentication, remote IP address, etc., when employing a VPN service or application for a better experience.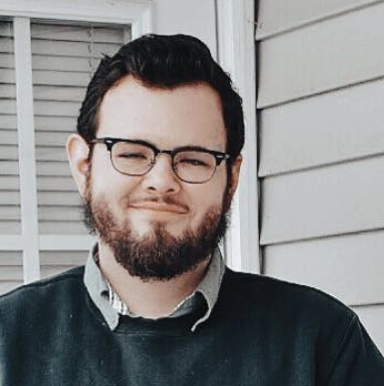 Taylor is a freelance SEO copywriter and blogger. His areas of expertise include technology, pop culture, and marketing.