The beauty of the Samsung TV is its capabilities to provide crisp and clear content, with an expandable Smart Hub for additional apps, among other incredible features. HBO Max is one of the lead streaming platforms available in most of the Samsung smart TV models nowadays.
However, just like other applications, HBO Max stops working unexpectedly. This article explores the various reasons behind HBO Max not working on Samsung TV and provides you will find several solutions to address the issue. Keep reading to discover more on HBO Max.
What's HBO Max?
HBO Max refers to one of the latest and most exclusive video streaming packages. The app provides you with original content whose competitive leverage hits the level of Hulu and Netflix. The standalone streaming platform comprehensively offers a variety of content that's suitable for all viewers. In addition, it's bundled with TV favorite shows, blockbuster movies, and Max Originals.
If HBO Max or Amazon Prime Video are Not Working on Samsung TV, there are various solutions you can adopt to fix the issue and restore your entertainment experience. In addition, if you purchased your Samsung TV recently, you could enjoy some troubleshooting features. This guide will provide you with several options that will enable you to use your HBO Max flawlessly.
How to Fix the Issue of HBO Max Not Working on Samsung TV
Numerous options can enable you to address HBO Max on Samsung smart tv not working as discussed below:
Cold Boot Your Samsung TV
One of the simplest approaches to resolve HBO Max not working is by performing a cold boot on your Samsung smart TV, and to do this, you need to:
Unplug your TV from the wall power connection
Wait for 60 seconds or so before you plug the TV back into the power supply
Alternatively,
Once your TV is unplugged, hold the power button at the bottom of the Samsung TV for about 30 seconds.
Ensure you hold the power button manually without the use of a remote control
Cold boot drains your TV's residual electrical charge and enables it to soft reset itself. Unlike switching your TV on and off, this option is ideal for resolving several issues. After the process, you need to turn on your Samsung TV and relaunch the HBO Max platform to check whether it's working, and if not, try to follow the other fixes detailed below.
Check on HBO Max Servers

It's important to check whether HBO Max servers are online to keep the streaming platform working on your Samsung TV. The servers may be down, but this occurrence is rare. You can also check if the PC or smartphone indicates servers are down or not. Finally, you can wait for servers to be back online.
Since the streaming platform servers affect consumers globally, you can find information once the servers are restored through the social media platforms or from the providers. However, if the servers aren't down, you'll need to follow other approaches to resolve HBO Max on Samsung smart tv not working. Different ideal methods for addressing this issue are discussed below.
Reinstall the HBO Max app
If the above solutions fail, you can try re-install the HBO Max app, and to handle this, follow the steps below:
Go to Samsung TV Home and look out for HBO Max
Navigate to Apps, then select the Settings Icon
Select the HBO Max app, then click Delete, and for confirmation, you'll need to click Delete twice
After the above steps, you'll need to turn off your Samsung TV and then turn it on
Finally, go back to the Apps section and install the HBO Max app again
After you follow the above steps, the issue can be resolved, and you can relaunch the streaming platform and try to play videos. If the app is buffering, you can try other fixes, including checking on internet connectivity.
Reset Samsung TV's Smart Hub
Your Samsung TV Smart Hub can be reset, all the data is erased, and your account and settings are restored to default. For you to achieve this, follow these steps:
Use your TV remote and go to Settings, or you can press the Menu button on your remote if the Settings button isn't available
Go to Support, then Self Diagnosis
You'll find the option for Reset Smart Hub and click on it
You'll be compelled to input your TV's set PIN, and if not, you can use the default pin 0000
Once you've input the PIN, your device will proceed with resetting your TV's Smart Hub Settings.
After resetting your TV's Smart Hub, you'll need to reinstall and sign in using your login credentials for HBO Max.
Reset Wi-Fi Router
If your internet connectivity router doesn't operate correctly, it might lead to the HBO Max becoming problematic. You can test this using your smartphone or any other device connected to wireless internet. If the devices or your smartphone fail to work, your router might have issues. You can address this by:
Unplugging the router from its adapter for a few minutes and then plugging it back in. The router will require a few minutes to reset, and once it's up, you can try to connect your Samsung smart TV again to check if the connection is back on and retry connecting to the HBO Max app. You can reach out to your internet provider for assistance if you encounter internet connection issues.
Check the Speed of Your Internet
Your Samsung smart TV won't download apps due to slow internet, and it's crucial to run an internet connection test to check the speed diagnostic report. If your internet speeds range from 30-50 Mbps, and the outcome is lower than 10Mbps, you're likely to be experiencing a slow internet connection.
You need to check the download speed since streaming is a download process. However, you can upgrade your internet subscription package to a higher rate. It's crucial to consult an IT expert who'll check whether the VPN limits your internet speed. VPNs may lower your internet speed by half, hindering you from streaming continuously and the HBO Max app not working on your Samsung TV.
In addition, if your router is faulty or is far from your Samsung TV, you might encounter slowness in internet connectivity. You can buy wifi extender to ensure you get a stronger signal to your TV. You can also upgrade your old router to enhance efficient internet connectivity.
Update your Samsung TV Software
Outdated software could lead to various issues on your Samsung smart TV, and to optimize your TV performance, you'll need to check for updates. However, some of the latest models can map for updates and download and install them automatically. For you to check for the latest TV firmware update, follow the steps listed below:
Go to Settings
Select Support, then Software Update
Choose the Update Software option
Wait for your Tv to download and install the newest updates automatically. The process may require a few minutes; your Samsung TV will restart once complete. After updating the TV's firmware, the HBO Max app will be compatible. It's crucial to make periodic updates on the TV's firmware to ensure the HBO Max app works on your TV. In addition, and you need to consider checking for HBO Max app updates, the older versions of the app may fail to work with the attest Samsung TV firmware.
Factory reset your Samsung Smart TV
The last resort after all the fixes have failed is to reset your Samsung TV, and here's how:
Press your Remote's Home button
Go to Settings, then General (for older TV versions, it's Settings>Support>Self Diagnosis>Reset)
Select Reset
You'll be prompted to input your set PIN, or default security PIN 0000
Your TV will turn off and on as the process occurs
If you forgot your set security PIN, you could reset it using the TV remote control. Once the TV turns on, press its buttons with the format provided below to reset it back to the default 0000.
On the Samsung smart TV remote control: Press +/- (Volume) button > Volume Up > Return > Volume Down > Return > Volume Up > Return
On your Standard Remote Control: Press Mute > Volume Up > Press RETURN > Volume Down > Press RETURN > Volume Up > Press RETURN
After the factory reset process, wait a few minutes for your TV to reconnect. You can also reinstall the HBO Max app and relaunch it to check if it's working.
Final Word
Samsung TVs are suitable since they allow consumers to download and install streaming apps. If the HBO Max app doesn't work, this guide can be helpful to you. The above-discussed fixes are proven to aid in addressing the HBO Max issue. You can follow the guide precisely and get insight into various solutions for troubleshooting the problems that cause your Samsung smart TV's HBO Max not to work.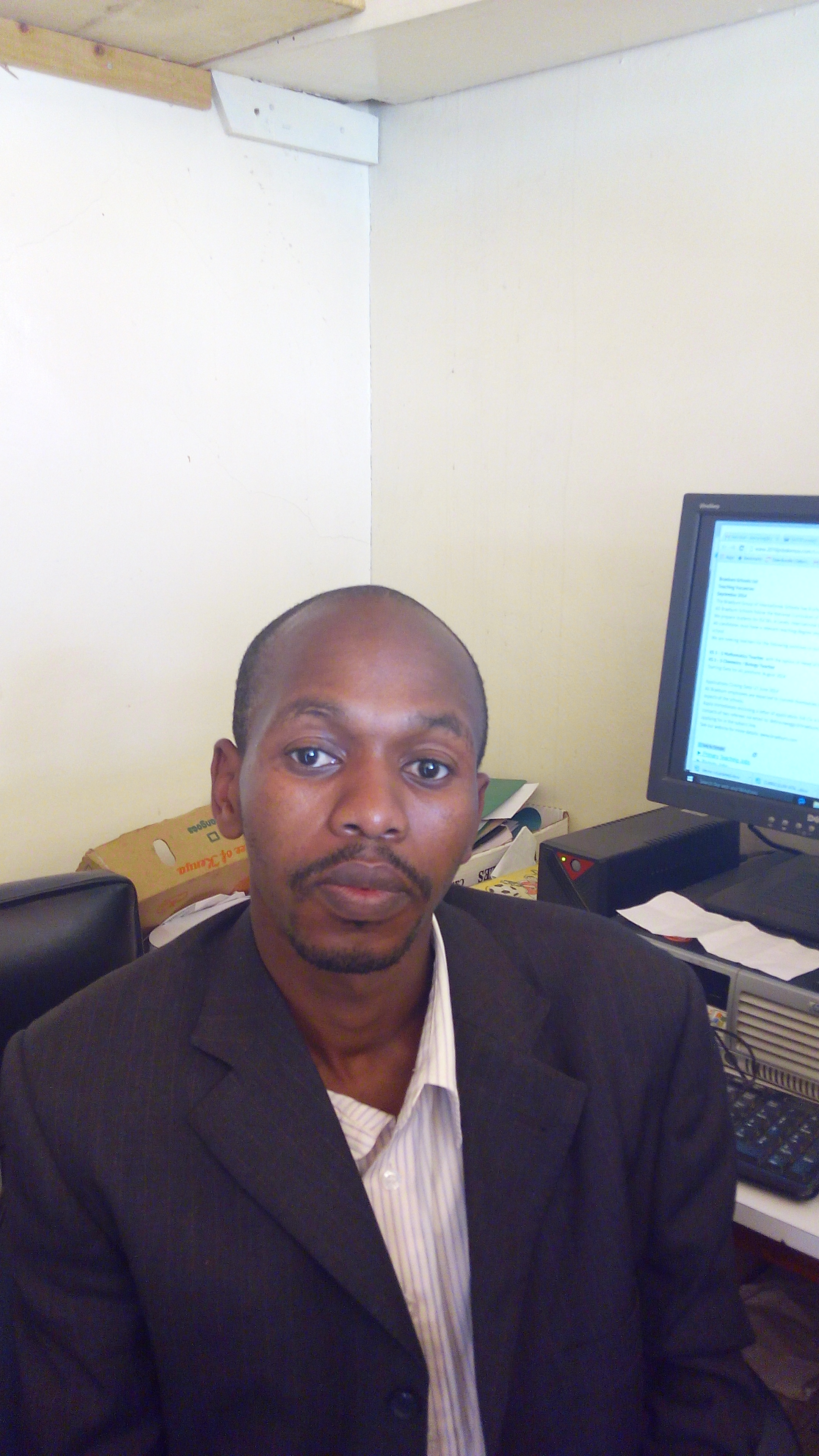 Denis is an article/blog and content writer with over 3 years of experience in writing on different niches, including product reviews, buyer's guide, health, travel, fitness, technology, tourism. I also have enough experience in SEO writing.