Bluetooth is an innovative technology that allows you to wirelessly connect and stream from your Vizio Smart TV without making a loud noise to other parties. The connectivity comes in handy when you want to listen to your music without blasting loud volume in your home.
Besides, you can use the connectivity to connect to Bluetooth headphones when the maximum volume of your Vizio Smart TV is too low to hear. The Bluetooth headphones guarantee a crisp sound so that you can enjoy your favorite music after the connection.
However, most people are unaware of how to pair and connect a Vizio Smart TV to Bluetooth headphones. If you want to connect your Vizio TV Bluetooth headphones to your Vizio Smart TV, read on in this guide for more information.
You can also connect your Bluetooth headphones to MacBook Pro using our guide here. TechSmartest: How to Connect Bluetooth Headphones to MacBook Pro.
In addition, there are cases where your Vizio Smart TV lacks an in-built Bluetooth option. In such cases, you can still connect the Smart TV to your Bluetooth headphones using a Bluetooth transmitter. Thus, is it possible to you connect Bluetooth headphones to Vizio TV? All of this and more are discussed in this article.
Check Whether Your Vizio TV Has Bluetooth
The procedure outlined below can only be used when your Vizio TV has an in-built Bluetooth option. It is the easiest of the two wireless connection options.
Turn On the Bluetooth Headphones
The first thing to do when connecting your Bluetooth headphones to your Vizio Smart TV is to ensure that the two devices are in a range of 30 feet. Failure to do this, the headphones might act up.
After ensuring that the two devices are close to 30 feet, turn on the Bluetooth headphones. Different wireless headphones have different settings for switching on or off and volume up and down.
Press and hold the headphone's power button for at least 5 seconds to switch them on and get them into the pairing mode. If your Bluetooth headphones fail to turn on this way, check the user's manual since the settings might be different.
Set the TV
Once you turn the wireless headphones on and put them into the pairing mode, it is time to set the TV. Grab your remote control and turn on the TV. Navigate the settings option and press the Bluetooth tab.
Set a Bluetooth name for your Vizio Smart TV. You are now ready to pair and connect the wireless headphones to your Smart TV. Locate and press the sound output option on the options listed on the settings menu.
Pressing the sound output option will direct you to the list of all the speakers. These wireless devices are ready to pair and connect with your Smart TV. The name for your Bluetooth headphones should appear on this list.
Select the Bluetooth Headphones to Connect

On the speaker list that has popped up above, locate and select the name for your wireless Bluetooth headphones. The name is usually labeled as the headphone's brand name or indicated on the headphone's box.
Click on the name of your Bluetooth headphones to open the connection settings. Select the Pair option and wait for seconds as the devices pair and connect. Sometimes, this may take up to two minutes; therefore, you should be patient.
If you want to connect a soundbar to your Vizio Smart TV, you should be able to locate its name on the speakers' list. If there are too many names, make use of the search option to find the specific name quickly.
If the pairing is successful, the headphones will let you know. You might get audio feedback that says your Bluetooth headphones are successfully connected.
Adjust the Extra Settings
The other thing you can do about Bluetooth headphones and Vizio Smart TV connection is adjusting extra Bluetooth settings in the two devices. If you want to change the name of your Bluetooth headphones, consider editing the right-side option of the connected device.
Besides, you can set the specific devices to connect to your Vizio TV or Bluetooth headphones. In addition, you can use the remote control to adjust the volume in both the TV and the headphones.
To turn off the wireless headphones, press the power button for at least five seconds, just like you would do when turning them on. Most importantly, plug in a charger every time you want to use them to ensure that they do not run out of power.
Check the User Manual or Instructions Guide
If the connection is successful, you might consider the above step your last one. However, if there is trouble with the link, you should use this step as the last one.
You may consult the helpline of your Vizio Smart TV and Bluetooth headphones company, or you can check the user's manual that comes alongside the devices to try and solve the particular problem.
How to Connect When Vizio TV Does Not Have Bluetooth
Unfortunately, some Vizio Smart TVs do not have in-built Bluetooth technologies. However, this should not be your source of concern.
After navigating the settings and manual of the TV and ensuring that there is no Bluetooth option, you might need an adapter to establish a Bluetooth connection.
The adapter serves as a Bluetooth transmitter to connect a non-Bluetooth device to a Bluetooth-enabled device. In our case here, your non-Bluetooth Smart TV and Bluetooth headphones. Bluetooth transmitters are simply devices designed to allow audio transmission from one source to another without the devices needing to be Bluetooth enabled.
How to Connect Vizio TV to a Bluetooth Transmitter
After establishing that your Vizio TV needs a Bluetooth transmitter, purchase a transmitter compatible with the TV's model- lest they will connect improperly. Besides, you will need the following audio output to be present; A 3.5mm auxiliary cord connection, RCA outputs, and digital optical audio outputs. From here, use the following procedure to connect Bluetooth headphones to your non-Bluetooth Vizio Smart TVs easily.
First, switch all the devices off. This includes the Bluetooth transmitter, non-Bluetooth Vizio Smart TV, and Bluetooth headphones.
After a few minutes, please turn on your Bluetooth transmitter and connect it to your non-Bluetooth Vizio Smart TV. Turn on the Bluetooth headphones and then the TV.
The Bluetooth transmitter for your specific non-Bluetooth Vizio Smart TV comes alongside a user guide with the particular pairing steps. Set the TV and the Bluetooth headphones into the pairing mode and follow the adapter's user manual to connect the TV and headphones wirelessly.
Your Vizio Smart TV Bluetooth transmitter is now wirelessly connected to your Bluetooth headphones. Therefore, you should be able to play audio through a wireless connection. If this is not the case, there might be something wrong with the link. Use the customer support or the user's manual to troubleshoot the issue or look for professional assistance.
Why Aren't My Bluetooth Headphones Working with My Television?

If four or more Bluetooth devices are connected to the TV, the TV may fail. Turn them off and connect them again if you are not using any Bluetooth devices or if you want to cancel the pairing by another method. You may ensure that the problem has been resolved by resetting the television.
Can Any Bluetooth Headphones Be Connected to A TV?
There is no denying it. If your TV has Bluetooth built-in, you can connect wireless headphones to it via Bluetooth. If your TV doesn't have Bluetooth, you can still utilize wireless headphones with it with the help of a third-party device like a Bluetooth audio transmitter.
Why Won't My Bluetooth Headphones Connect Once They've Been Paired?
If your Bluetooth devices are out of range or not in pairing mode, they may not be able to connect. If you're encountering persistent Bluetooth issues, try restarting your devices or having them forget the connection.
Why Aren't My Headphones Working with My Television?
Ensure the audio wire is securely attached if your TV has an audio out port. Set the volume on the headphones to a high level and adjust the volume on the source to the desired level using the volume control on the headphones. This can be done by simply selecting the menu item on television.
Conclusion
That is it! You have successfully connected your Bluetooth headphones to your Vizio TV, whether the TV is Bluetooth- enabled or not. Hopefully, you find this helpful information.
As you learn how to connect a Bluetooth headset to a smart TV, you should also know that the distance requirements of your headphones and how far they can offer you with clear and crisp sound are dependent on the distance requirements of your headphones.
We're trying to imply that it can be a hassle to go into another room and keep your headphones on so you don't miss anything important. If you're willing to pay more money, you can get a headphone with a more extended Bluetooth range; otherwise, it's not a significant flaw; we only wanted to let you know so you may pause your application and avoid missing anything.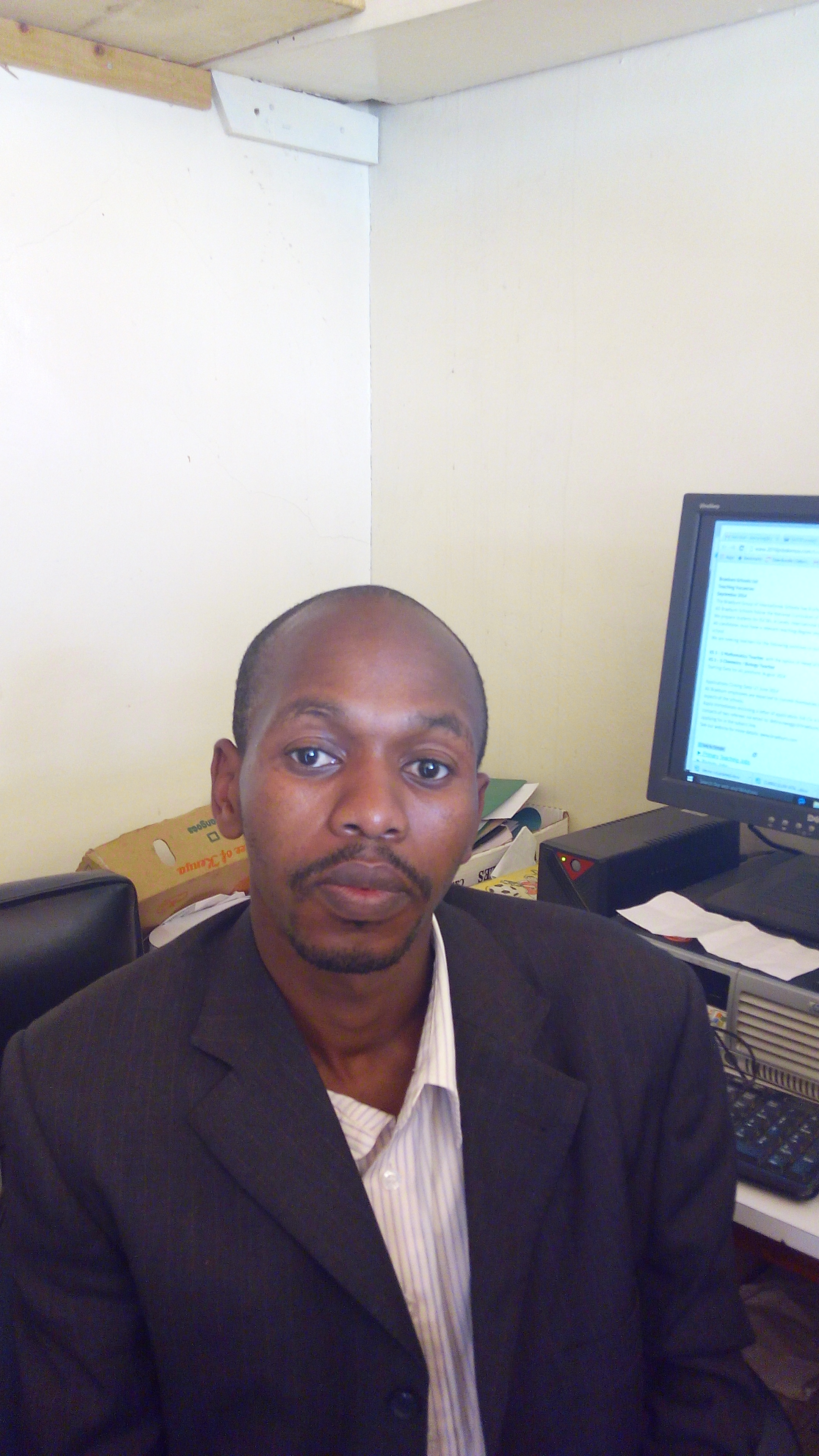 Denis is an article/blog and content writer with over 3 years of experience in writing on different niches, including product reviews, buyer's guide, health, travel, fitness, technology, tourism. I also have enough experience in SEO writing.