It is common for Hulu TV, and other Smart TV viewers to encounter this error often, which is a playback system error. For instance, if you are using the Roku, or Amazon Firestick to stream, and encounter this error, you will see a message on your screen reading "Hulu error code p-ts207 in Roku". Some of the reasons that cause this error include:
Slow internet
Hulu's server being down
An outdated app version
When the error occurs, what should you do? These are some of the reliable solutions:
Check for updates
Check the internet speed
Clear app cache
Restart your gadget
Are you streaming something on your PC? Delete temporary files
Hulu code P-TS207
Let us now look at the diverse solutions that you can use to solve the error in depth:
Restart your device: Restarting your device can go a long way in solving this error. Wherefore, before trying any other method, you can restart your device, and see whether the error will go away. If not, you can try another method.
Check the internet connection: Check the Hulu network, which is part of the causes of the internet issues. After this, check the speed of the internet, and if the issue is still unresolved, you can change the location of the modem. The best place to relocate it to, is near the device, or at an elevated position.
Also, close down all apps that are running in the background to stop competition. When you open too many apps on your PC, they even cause it to hang. How much more will they distract, and slow down the internet speed? If wireless connection is problematic, you can connect your device to the Ethernet with a cable. This is a sure, and flawless method of accessing the internet.
Restart the app (Hulu): When the Hulu app develops issues; there are errors that also occur. Therefore, restart the app to see whether the error will be solved.
Conduct power cycle: This process is beneficial, especially in facilitating streaming conditions. You just have to switch off the connected device, and disconnect the power cable. Wait for about two minutes, and reconnect the power cable. When you turn on the device, the playback error will be solved. This is the procedure:
Switch off your Hulu gadget together with the internet modem
Unplug the power cables
Press-hold the power button for five seconds
Plug the power cables after five minutes
Turn on the devices, and see whether the error is solved
Change the VPN or disable it: The VPN influences the location of the device that you are using. It is also one of the causes of Hulu error code P-TS207, because of the location. You can either change the VPN, or disable it. This step will help you to know whether the problem was with the location, or not.
Deactivate current device: When you connect too many devices on the Hulu account, chances of device error occurring are high. Visit the Hulu account page to set a limited number of connected devices to get a better streaming experience.
Update the app: If you are using an outdated app, it may have underlying issues that need to be solved. The only solution is to update the app, which increases the speed or sorts out the playback error. If you do not know how to update the app, you can uninstall and reinstall it afresh.
Clear data or cache: You should try running the Hulu service to see whether the content is running on Incognito mode on Google Chrome, or on Private Browsing on other browsers. When you find that the site is playable, your browser could be having issues with cache, or temporary data problems. You can clear them from the history tab.
Hulu Error Code P-TS207 is caused by corrupt data. Wherefore, when you clear data from the app, the issue can be solved. This is how to delete caches:
Go to Settings
Choose Apps
Click on Hulu
Choose Storage
Click on Clear Cache & Data
Those who use Apple TV should simply uninstall and reinstall the app, while those who use iPad and iPhones should use this procedure:
Go to Settings
Choose General
Click on iPhone Storage
Choose Hulu
Change your password: This seems like a simple step, but it works wonders. When you try it and it works for you, know that there was an underlying issue in your profile data. When you change the password, you have to log in to the system again. Use this procedure:
Go to Hulu's Home page and click on Log In
Select Profile icon and click on Account
Scroll down and select Change Password
Start by entering the current password, and then the new password, and save changes. Check the option that indicates Log me out of other computers
Log in to the system with the new password

Switch to Wi-Fi: Do you use a wired network? Try using Wi-Fi and see how it will respond. Wired network is the best, because it is stable and has higher speed, but when it comes to Hulu, things seem to be a bit different. Earlier on, it was mentioned that you can try using a wired connection if you are using wireless internet, but even vice versa can also solve the problem.
Alternatively, you can try using your mobile hotspot to see whether it is the internet that has issues. If you find that the problem is still there, despite using a different source of internet, know that the issue is not internet related.
Contact Hulu Customer Support: If you have done all the above rectification measures in vain, you should contact the customer care representative, and report to them. When you explain to them how your Hulu device is responding, and all the measures that you have tried to rectify the Hulu error code P-TS207 to no avail, they will assess the situation and tell you what to do.
The recommended internet speed that you can use to stream flawlessly is:
6 Mbps for streaming Hulu in HD
8 Mbps for streaming Hulu+ Live TV
When you are streaming multiple devices, it requires greater bandwidth for seamless streaming. One of the issues that you encounter when your internet speed is low, is failing to play videos, or experiencing frequent and delayed buffering when streaming videos. This is annoying, since you have to keep on waiting for the videos to load every now and then. For instance, if you are watching a 10-minute video, buffering delays it, and you can even spend a whole hour watching a 10-minute video, because of the delays that are caused by buffering.
P-TS207
The internet speed matters a lot, and if yours has a speed of less than 3 Mbps, that is a direct ticket to this playback error. Ensure that you have the required speed to avoid these errors.
Hulu is one of the distinguished premium American TV channels that offer its services at a subsidized cost. Many users prefer it, owing to its cutting-edge and customer-friendly services. It is owned by The Walt Disney Company & NBCUniversal.
Roku users are the most affected by Hulu error code P-TS207. However, this is a normal issue that you can solve by yourself. When you take the right steps trying to solve this issue, you will rectify it within a moment and continue enjoying. There are different genres of content that is aired on Hulu, and you do not want to miss it. For instance, you could be a fan of films, sports, music, documentaries, soap operas, etc. The above solutions will definitely sort you out.
Hulu services
Hulu+ Live TV is a premium service that goes for $70 per month, and has a whopping 77 channels, not to mention 50 hours of cloud DVR to record your favorite content. It is compatible with streaming devices such as:
Chromecast
Roku
Apple TV
Amazon Fire
Other Smart TVs
Hulu has live-streaming service dubbed Hulu+ Live TV that has the most sought-after TV channels. You will be privileged to get the on-demand, and the Hulu Live channels altogether at the same price. It is a wireless TV service, thus, it does not come with dish or cable box fees. Moreover, you can cancel the subscription whenever you want.
You cannot even explore half of what Hulu has to offer, because all these channels have amazing content, which can even make you to remain glued to your TV overnight.
Conclusion
In conclusion, there you go now! If you have been encountering Hulu error code P-TS207, you now know why and how to solve it. You cannot exhaust the solutions that have been given above without successfully solving the problem that your Hulu device is facing. However, if the issue is too stubborn for you, the Hulu customer support is there for you.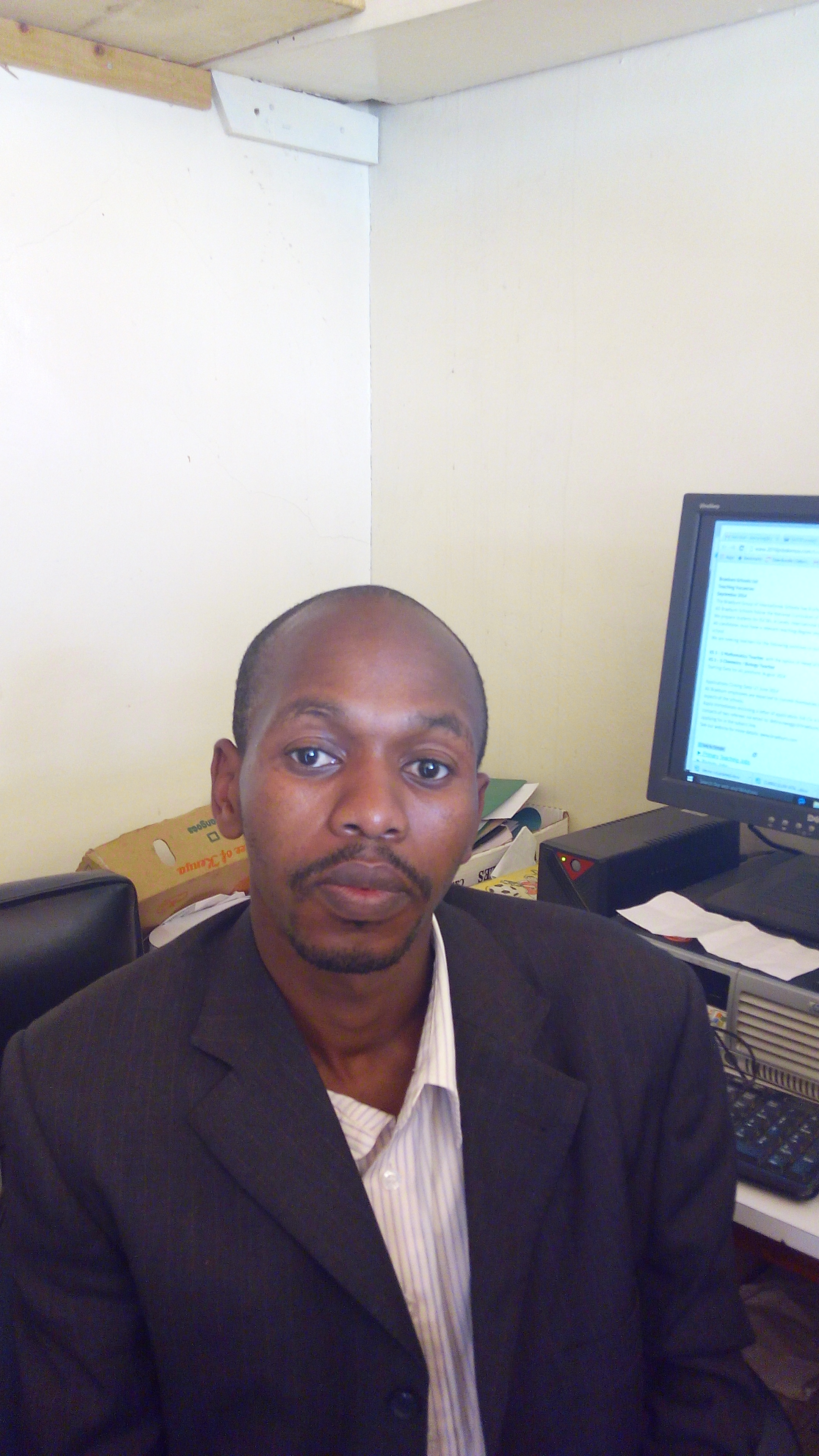 Denis is an article/blog and content writer with over 3 years of experience in writing on different niches, including product reviews, buyer's guide, health, travel, fitness, technology, tourism. I also have enough experience in SEO writing.