You have already known our stand on the Insignia 32 inch HDTV. We are very impressed with the performance of the television set at the price it is offered. You get a lot more for what you paid for. It is not only your average Smart TV with few apps to stream content over the internet. The Roku support makes it a versatile smart TV allows you to stream tons of contents from popular streaming services like Netflix, Hulu, Amazon, and others. If you do not require some fancy feature or crazy sharp picture, this HDTV will suit the liking of most viewers.

The Insignia NS-32DR420NA16 is a simple and plain looking HDTV that lets its performance speak for itself. It does not scream attention from any angle but surely has enough to impress buyers looking for best value for their buck spent. The display is a big plus considering it is natively at 1080p making it a Full HD Smart TV at a price tag that is really head turners. However, unlike many others near this price point, it does not skimp on necessary features and content streaming services. Most of the cheap smart TVs you will find in the market are either lack the Full HD display or provide only a handful streaming option. The insignia however being Roku enabled allows you to stream contents from most of the popular services.
What makes the Insignia 32 inch Smart TV so Desirable?
Well, it is a great value and has many great features to make it a good value for money smart TV in the market. You might ask, what are the detailed pros that impressed us and we strongly suggest for this HDTV.  As the panel itself is 1080p it will allow you to get the best result for your HD content you are going to stream from your smartphone or over the internet. It is also a great option for people in a budget to have a gaming setup to pair with your Xbox or PlayStation. The 60Hz display makes it a great option for gamers to enjoy games at decent settings. Some pro gamers will argue against, but for casual or couch gamers the 60Hz refresh rate will be enough for most casual titles.
The Display
The Insignia 32 inch smart TV has a 1080 p display panel that makes a great budget option for a smart HDTV. it is natively HD making it a great value for money considering most smart TVs in this price range are 720p or HD-Ready and not Full HD. The color reproduction on this display is good with enough details and sharpness. It looks really good from straight on viewing angles. The contrast levels are decent for you to enjoy your content on the television.
The panel is also a 60Hz panel, which is a base refresh rate for most gaming monitors. Thus, making the TV suitable for your gaming sessions connected to your Xbox or PlayStation. 60Hz is the minimum requirement for you to play the newer games at a decent setting and playable quality. Although most pro gamers do use a 144Hz display, they are priced quite higher compared to the 60Hz ones. Moreover, considering this as a television and not a gaming monitor, the inclusion of a 60Hz panel is a welcome move towards making it a great allrounder HDTV in a budget. You can use it for viewing movies and shows as your usual television would or use it as your gaming setup television to hook up your consoles.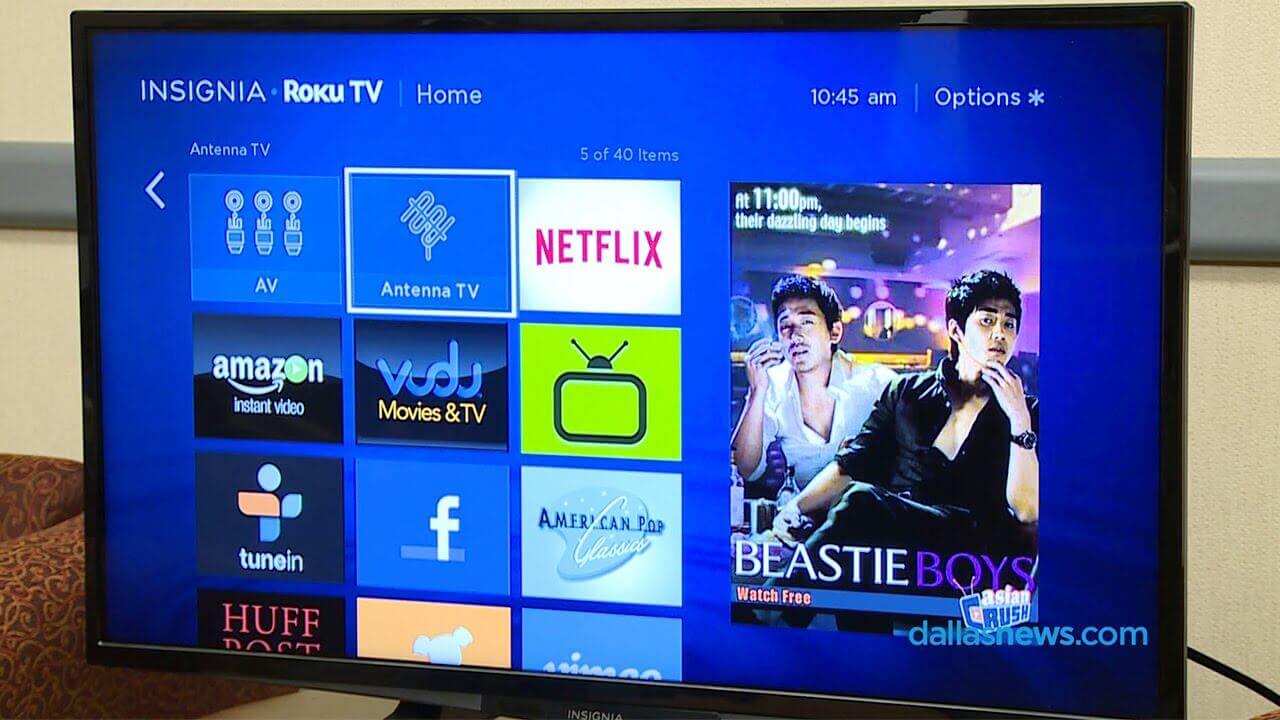 The contrast levels and color reproductions are the best you can get in this budget. If you are someone too picky about the contrast and colors, you will have to go for much much higher priced options with more advanced panels and color gamut range. The panel on the Insignia is very bright and sharp for you to enjoy movies in good details. It is probably one of the best panels on a Smart TV in this price range for the color accuracy and details.
Roku TV
This has to be the best feature of the Insignia Smart TV, which allows it to be used as a full-fledged Smart TV with tons of content streaming options. If you are someone who enjoys a lot of Netflix shows, it has a dedicated button on the remote and has an app on the Tv interface for quick access. If you are familiar with Roku Tv, you will know the number of channels and content streaming options available on the Roku. It comes in-built with most of the services you will want to stream contents over on your smart TV.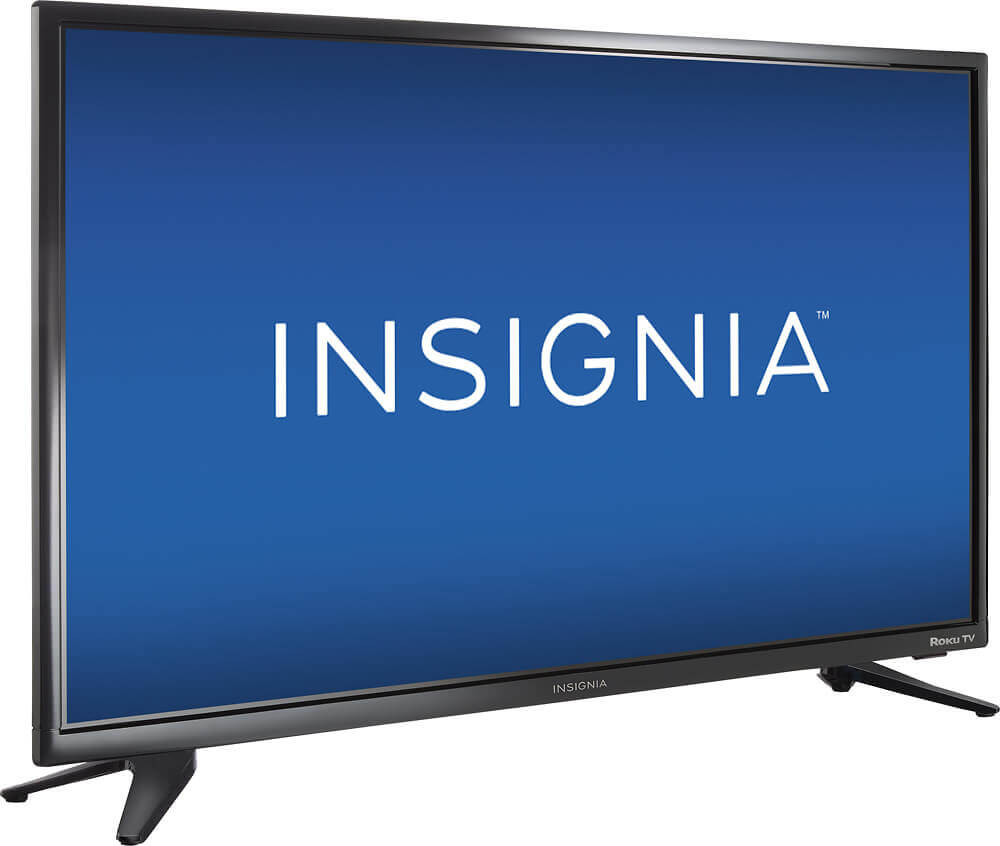 At this price point, we come across many manufacturers going with different setups and interfaces which lack functionality. Even many higher priced smart TVs come with an older and sluggish interface with limited streaming options. Roku eliminates the shortcoming of other budget smart TVs with a wide range of streaming options from popular services. A smart TV is meant to stream contents from services like Netflix directly to your television. The insignia with the Roku TV makes a ideal choice for your Netflix and chill weekends. Adding to the experience is the 1080p screen on the TV providing an impressive viewing experience in a budget.
Design and Built
Though the design and built is not something really special or extraordinary, it has a sturdy feel to it. The body is made of plastic with thin edges to provide a more immersive experience for the viewers. The plastic around is glossy which makes it look stylish but does not hinder the viewing experience. It has two V-shaped stands that are protruded outwards to secure the television safely. There is no wastage of space on the design aspect all around the screen with thin bezels and only a small curve at the bottom to house the logo and the remote sensor.
It has decent physical connectivity options as well on the Insignia 32 inch Smart TV. Although preferably an additional of the USB and HDMI ports could have been better, it has enough for most people to hook their gaming console or digital TV box. It also comes with an HDMI ARC port which is something you don't find on most of the TVs in this price range. Along with it are the usual Audio Output, Cable Antenna, Composite Video Input to complete the traditional connectivity options available apart from the Built-in WiFi.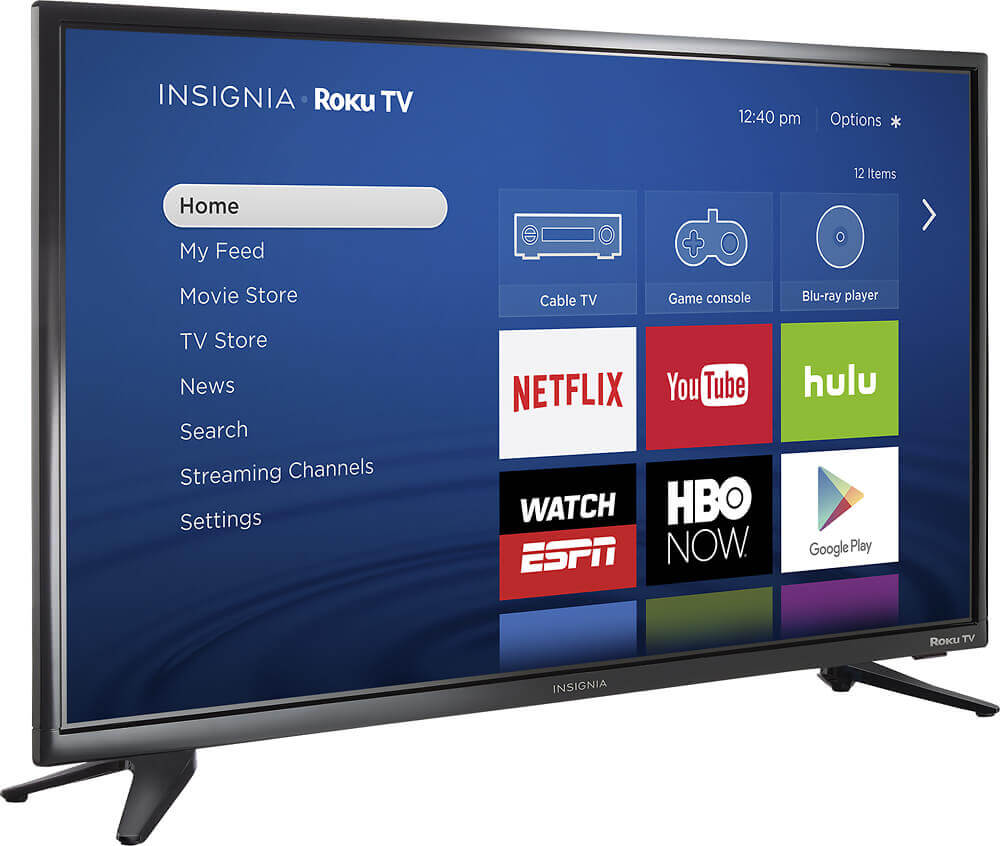 Great Value for Money
If you are still not convinced that this HDTV is one of the best if not the best value for money option. It has the best connectivity options with the Roku TV that allows for tons of content to be streamed over the internet from popular services like Netflix, SlingTV, M-Go, and others. If you are some who enjoy a lot of content over the internet from popular streaming services, the Insignia 32 inch Smart TV offers the best value for its price.
It is among the few HD smart TVs that have a really good panel considering the price. The color reproduction is natural with a good amount of detail. At this price point, the picture quality is as good as you can get. It is sharp, bright and produces realistic colors at good contrast levels. You cannot ask more in an HDTV that is priced so low. Its performance surely exceeds the expectation considering the price tag you can get it for. Unless you are someone coming from a higher priced Samsung or LG 4K or Ultra HD TV, you will barely notice the lack of contrast on this HDTV.
Final Verdict on Insignia 32 inch Smart TV
As it is priced so aggressively to target the first time Smart TV buyers or people who want to get into the smart TV scene but not sure if it will be worth. It has something for everyone to have them love their choice and feel happy for saving a lot on getting something from top tier brands that would cost twice more. In terms of performance, it can beat most if not all at this and close to this price point. The addition of Roku TV makes it far more appealing as buying one separately could have been an extra expense to get the most out of your smart TV. As it is included with the TV, you get the most out straight out of the box. To top off the experience, it also has a decent sound output to complement your TV viewing experience.
Overall it is a great HDTV to choose even if you decide not to take the price into consideration. It is still a great TV with lots of connectivity option, well-built quality, decent speakers and a great screen. You get a lot more than you pay for with the peace of mind as Roku has a lot more content from various services than any other apart from the Fire Stick.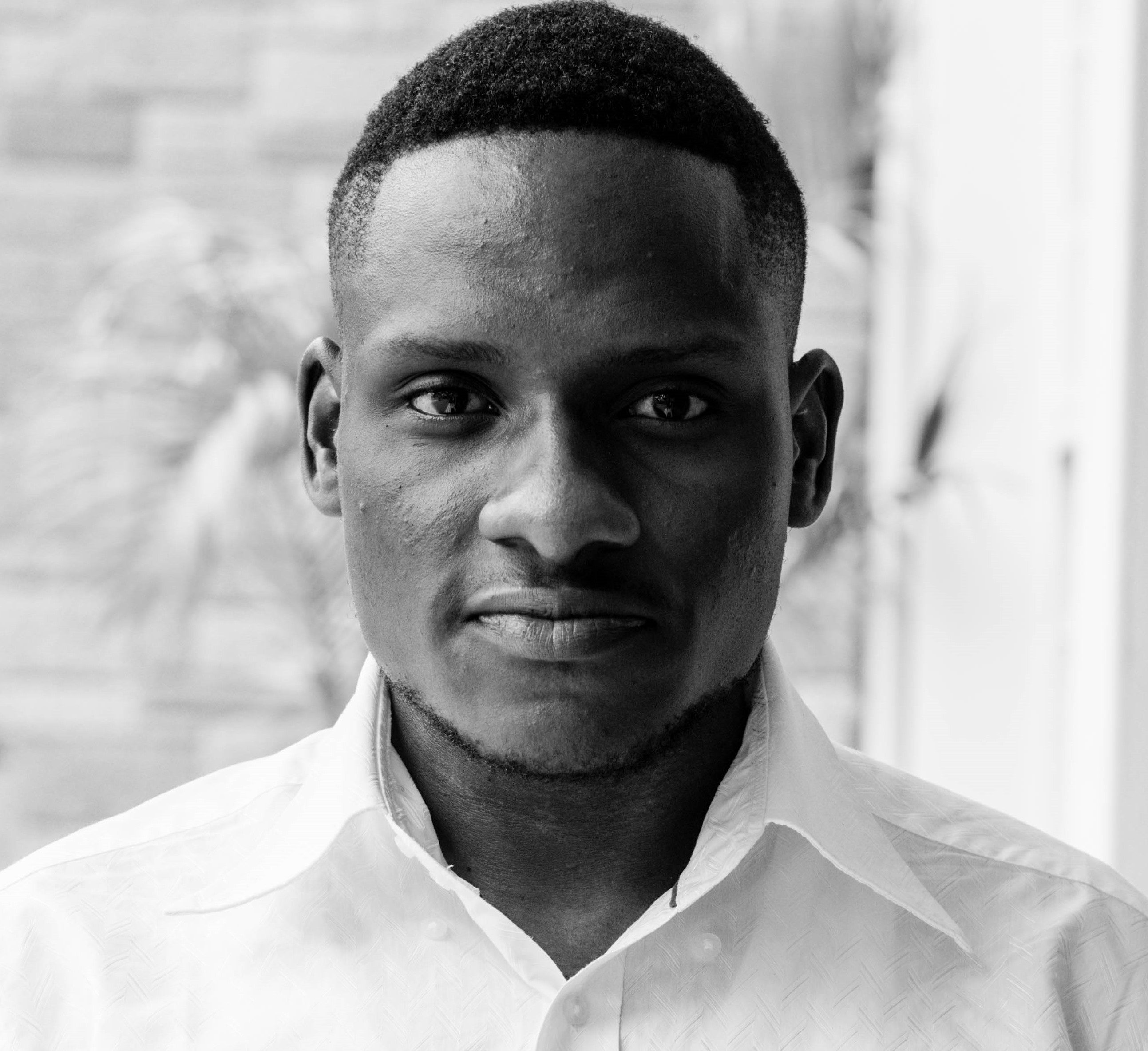 Stephen is a versatile and enthusiastic content writer with a passion for writing. He has over 8 years of experience in the field of writing. He strives to transform businesses and lives through his writing, and enjoys every minute of it.