Who doesn't love that surround sound experience provided in the local theatres? To get the very same experience, you might try out spending 1000s of dollars on a home theater system. However, not everyone is well-endowed in terms of finances. So, what is the solution to this?
Well, if you are wondering how to build a home theater system on a budget, this guide is here to help you out. All you need is a surround sound system, 4k TV with a big screen, Ultra-HD Blu-Ray Player, and if needed, a gaming console. Together, they would all cost you less than $1000. In your venture to build a home theater, make sure you understand the difference between 4K and UHD TVs.
So, here is how you can build smart home theater systems without investing a lot.
Step-1: Get a Big-Screen TV
When looking for a big-screen TV to serve as the centerpiece for your entire setup, the word "Big" could be subjective to one's own requirements. Depending on the size of your space, you can go for a 75-inch screen, 88-inch screen, or even a massive 120 inches smart TV.
To keep it budget-friendly while balancing the size factor, the ideal option would be a 65-inches smart TV. The smallest size you can go for while keeping it large enough is to opt for the classic 50-inches TV. Keep in mind that the screen's size doesn't actually mean the "size"; rather, it's about the resolution, TV location, lighting, as well as the distance of the screen from your seating area.
With the right blend, you can surely pack in the perfect entertainment experience. Normally, the screen must be large enough to completely occupy your eyes' vision field. For a 1080 HDTV screen, the viewing distance must be 1.5 to 2.5 times your screen's diagonal size.
For a 70 inch screen, the viewing distance must be 8.5 to 14.5 feet. Make sure you learn how to connect home theatre to TV.

In case you plan to use a projector, you must have a space that could be darkened completely or select a projector that has optimum contrast or brightness ratio to help prevent any image wash-out.
Step-2: Check Your Sound System's Audible Bandwidth
A home theater's sound system makes up for 3/4th of the entertainment factor & emotional impact. Your home theater system must be sonically and visually convincing. To ensure that the former is on point, you need to check whether the sound system evenly covers the complete audible bandwidth.
From the system's highest treble to its deepest bass, there should be a precise reproduction of every kind of sound effect, dialogues, & music to bring you a realistic and immersive experience. In order to attain this perfection, you can opt for these methods:
Each channel of the speaker must come with a distinctive purpose in terms of bandwidth and sound frequency. It should also be positioned properly to ensure convincing performance.
The speakers must blend seamlessly & convey a continuous sonic vision field. In short, the location of the sounds should be easy to find in correspondence to the action seen on screen.
Finally, each of the speakers must sonically match the timbre and voicing. It ensures that the complete sound experience feels as if coming from one single source.
Step-3: Understand the Importance of the Center Channel
Most of us ignore the importance of the home theater system's center channel. The prime function of this channel is to tackle the dialogue playback section. It means it holds the most difficult job amongst others. With proper integration of the sound waves, this channel helps us believe that these words actually come right from your character's lips.
If your sound system doesn't put this together successfully, the home theater viewing experience becomes way less realistic. This speaker also acts as the sound bridge between the main speakers in front. Further, it ensures a seamless continuity and sonic panning of sound all across the front stage.
Make sure your center channel is positioned and places properly on the axis in relation to the main seating position.
Step-4: Choose the Anchor Wisely
Subwoofers serve as the rhythmic section of your sound system's band. They help anchor an entire soundscape with a thumping backdrop, lush, etc. They also help create an intense sound effect with a low frequency that can help scare you or establish a mood.
That is why you must choose the subwoofers with careful consideration. Subwoofers must realistically produce a complete dynamic impact of scenes that demand low-frequency sound effects such as in thriller, action, as well as sci-fi movies.
However, they also have to serve as the base for an entire soundstage that accurately reproduces music scores & subtle yet deep background reactions to create the right tension and mood. Additionally, the subwoofers also take off the bass load from other speaker channels in the home theater, majorly the surround and center channels.
They are best at reproducing high and mid-range frequencies. So, when selecting the subwoofer of your choice, make sure you listen to the sounds in context to your space. Keep in mind the fact that with subwoofers, bigger isn't always better. Also, consider the crossover frequency to make the right purchase.
Step-5: Finish Up with a Classic Blu-Ray Player
If you don't plan to watch things via the broadcast cable or Wi-Fi, you could go with discs, and surely it shouldn't be a substandard watch. Owning your favorite series, movie, or documentary on a disc could be an amazing experience without the need for internet connectivity.
Discs are still the best and most relevant way to watch a movie or your choice whenever you want with an ultimate home theater system. With Blu-rays discs, you get access to a high-quality video watching experience. It started with 1080p that provided HD movie view, and today, it goes as good as 4K with the ultra-HD view. To play such high-quality movies or TV series on your home theatre, you need a Blu-Ray player.
You can opt for players such as Xbox One S that could help you indulge in both video viewing as well as a gaming experience. The player also packs in several streaming apps to add to your home viewing experience. However, this player is only optional in case you want to keep things within your budget.
What are the must-have components of a home theater system?
While the above-mentioned systems are the prime components, here is a quick list of the must-haves and accessories to help you build an amazing home theater to enjoy with your friends, family, or loved ones.
Accessories
Cooling Fans
Backup Power Supplier
Voice Assistants
Installation Supplies
Audio Matrix
Control4 & URC Automation System
Banana Plugs
Digital Optical Cable
HDMI Cables
Subwoofer and Power Cables
Ethernet
Things to Avoid When Building Your Home Theater System
It could be alluring to get on the car and hit the local retail store to pick anything that looks attractive. It is the biggest mistake you could make. Even if you feel like the store representative can help you, trust us; they might only be aware of the basics or just looking for a quick sale with no knowledge at all. So, make sure you do your research thoroughly!
Keep in mind that there is a difference between watching a movie in a theater and that in your home. You might be keen to place the TV way too high on the wall. However, you need to understand that the theatre seats are at a proper watching level to help you view perfectly even with a high-placed screen.
Placing a screen too high could lead to shoulder pain and neck strain. So, find out the right viewing level and enjoy the show.
Don't Forget the Surge Protectors:
Your home theatre system packs in a lot of power and any power surge could leave it non-functional, leading to a total loss of money or require major repairs. Make sure you have the right number of outlets to accommodate all the devices in the home theatre system.
Conclusion
We hope by reading this guide on how to build a home theater system, you have got the gist of what goes where for an amazing theatre-like experience. Depending on your need and budget, you can surely create a worthy configuration that provides you a robust viewing experience.
Be sure you prepare a quick playlist after you are done with the setup process and watch it all with someone you love and lots of popcorn!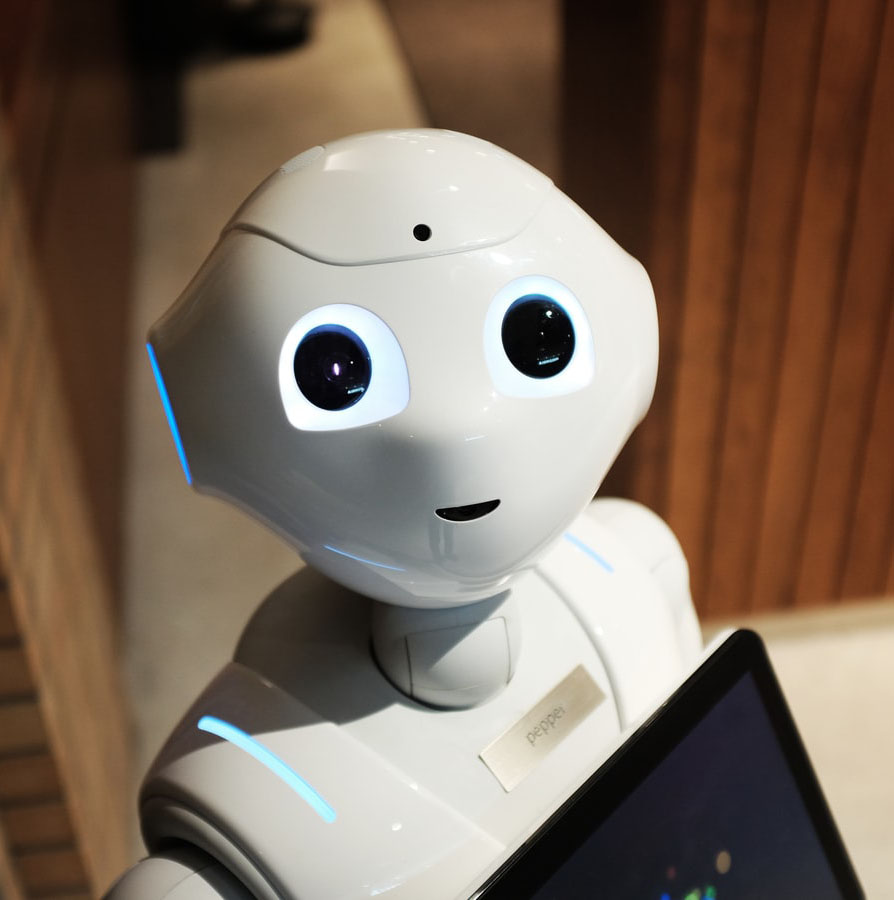 A tech-savvy writer with a knack for finding the latest technology in the market, this is what describes John Carter. With more than 8 years of experience as a journalist, John graduated as an engineer and ventured soon into the world of online journalism. His interest includes gadget reviews, decoding OS errors, hunting information on the latest technology, and so on.