Developed by NEOWIZ, Kingdom heroes is a very interactive game that will get you addicted within minutes. In recent years, the NEOWIZ studios focused on delivering good-looking 2d character splash art, sprites, strategic gameplay mechanics, and story modes with lovable characters. 
In Kingdom of Heroes, gamers play the role of King Arthur, whose task is to gather heroes to join him in protecting Avalon. The storyline will surely have you on the hook as you will want to explore more. 
The game is smooth and the details are mesmerizing. The non-important characters are well choreographed and a lot of attention was put to them. It makes you feel like you are playing an original game and not some carbon copy of another fantasy game. 

There is no disputing the fact that there is a wide variety of quests and lots of other things to do on Kingdom Heroes. Playing this game will require you to be constantly clicking on the screen if you're using a mobile device, but if you are using an Android emulator to play it on PC then your mouse will surely be put into work. 
This constant clicking can be tiresome and strenuous to your fingers and wrist. You may sometimes want an automated process that will do all the clicking for you and this is possible as you can use autoclicking software to achieve this. 
There is various Auto Clicker software in the market, you just have to find one that works best for you, and your gaming experience will be automated. 
Autoclickers will give you different functionalities from fast mouse clicks, random clicking delay, clicking at random locations, and fast clicking at fixed screen locations. 
The only downside to this is that the game developers try to curb the use of automated software in their attempt to prevent cheating in games. However, this software can mimic the manual clicking of the mouse and you can use them effectively. 
Gaming with auto mouse clickers will surely give you an unfair advantage over other gamers. Everybody uses autoclickers to score high in games and you should not be left out. 
How to use Autoclickers in Kingdom Heroes 
Quests in Kingdom Heroes can be demanding. They require quick response and constant clicking. It will require you to invest a lot of time to handle the ins and outs of the game. The worlds are vast and the surest way to beat this game fast is by using autoclickers. 
Using autoclickers is relatively easy. You need to first identify the auto clicker software you want to use and download and install to your device. Once downloaded, launch the software and you should configure things like time delay or the time between the automated mouse clicks. 

Kingdom Heroes is fun to play and this game demands a high level of stamina, speed, and strength. Players could drain most of their energy with the amount of clicking. However, autoclickers will save you strength and time. 
Considered unethical by most gamers, there is no harm in trying out an automated easy way. Here are two of the best tools to play Kingdom Heroes:
Free Auto Clicker 
This is one of the most robust software in the market. It is free to use and the options offered work to great efficiency. It has a friendly user-interface and it can stimulate right and left mouse clicks. Like most clickers, clicks are determined using the X and Y coordinates. This will ensure that the correct place is being clicked. 

Pros 
● It is a free software 
● The user interface is clean and simple 
● Program is Malware free
● Works smoothly on webpages
Cons 
● The popularity of this software makes it a target of some online gaming websites. Once they detect the use of the software, they will disable it.
GS Auto Clicker 
If you are the kind of gamer that wants to save more time and energy, then this is the software for you. The hotkey functionality allows users to initiate the clicker. Users can set up specific hotkey sequences that do different functions upon clicking. 

Gamers can set the time interval for the automatic clicking to stop after it has achieved the desired amount of clicks. 
Pros 
● It is simple to use and is beginner-friendly 
● Free to download and use 
Cons 
● The Auto Clicker has been known to hang 
● Since it is easy to use, users are not allowed many configuration options.  
Conclusion 
Autoclickers have been in existence for a long time and if you question the legality and ethical use of the software, then you are right to get worried. This software is harmless as long as you don't use them for serious gaming competitions. They are a fun way to rack up points and complete quests easily and faster.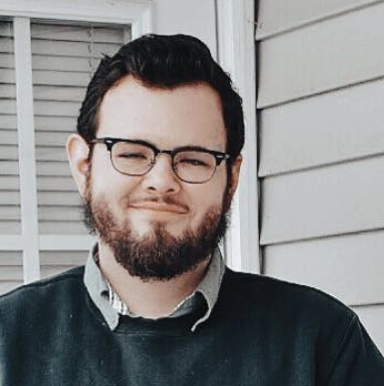 Taylor is a freelance SEO copywriter and blogger. His areas of expertise include technology, pop culture, and marketing.