Fubo TV is your reliable partner when it comes to live-streaming sport events. It has over 100 live channels that air films, and TV shows. You can as well stream content from different genres like news, lifestyle, kids, entertainment, music, and so much more, on your Roku TV with HDMI connection.
If you would like to watch your favorite program, sports, film, etc., at a later time, you can conveniently record and store it on a cloud DVR storage that Fubo TV offers. After recording, you can watch the content, not only on Roku, but also on any other compatible devices.
Nevertheless, Fubo TV's availability is limited to The USA, Canada, and Spain. Some of the devices that you can use to watch Fubo TV with the Fubo app include:
Amazon Firestick
Apple TV
Windows
Roku TV
Roku Ultra
Roku Ultra LT
Roku Express
Roku Express+
Roku Premiere
Roku Premiere+
Roku Smart Soundbar
Roku Streaming Stick+
iOS
Android, etc.
Can you get Fubo on Roku?

The answer is yes. For you to stream FuboTV on Roku, you have to sign up for a FuboTV account and buy a Roku device, which is compatible with this service. You also have to register your Roku device and set it up. Check and confirm that it is updated with the latest software before connecting it to the internet and plugging the device to your Roku TV.
This is the procedure that you should use to start streaming Sling TV on Roku:
Sign up for FuboTV and create an account
To do this, you have to visit the FuboTV website on your web browser
When you visit the website, choose the orange Start Free Trial button
Create your login details by providing your email address and password. Alternatively, you can log in with your Google, Facebook, or Apple account
Select Go to next step
Select your preferred FuboTV plan and Go to next step
Select any of your preferred add-on services or premium channels from the list and select Go to next step
Complete the sign up process by giving your banking details and choose Start watching FuboTV
After following this procedure, you will proceed to the next step as follows:
Turn on the Roku device and TV using your remote. Specifically, press the Home button on the Roku remote and the Roku Home Page will open
Go to the search tab on the Roku Home Page and type FuboTV
FuboTV will appear in the search results
Select it by pressing OK on your Roku remote
Select Add Channel option. However, if you do not prefer this method, you can also added the app to your Roku using this procedure:
Go to the Streaming Channels tab on the Roku Home Page
On the menu, open the Movies & TV list
Find Sling TV
Choose "Add Channel"
You will see the FuboTV app on your Roku Home Page, you can download it if it's not available
Go to the FuboTV app using your remote control and open it by pressing OK on the remote
Log in to the FuboTV app using your Roku remote by providing your email address and password that you created in step 1
When you do this, you will log in and start streaming FuboTV on your Roku device
Fubo TV Activate: Signing up on your Roku

When you are subscribing through In-App billing on your Roku device, you should manage your subscription on your Roku.com account.
This is the procedure that you should use if you want to sign up on your Roku for a free trial to FuboTV:
Download and install the FuboTV app on your Roku
You will see a Start Free Trial or Sign In option when you open FuboTV
Select Start Free Trial
If you want to sign up for FuboTV with the same email address like your Roku.com account, choose Continue. However, if you want to sign up with another email address, choose Cancel
Enter the email address you want to use as your FuboTV username, your password, and postal code, and then click Create Account
Choose your preferred plan, which you would like to sign up with
Press the down arrow on your remote to see all the channels you will get in the plan that you have chosen
Press OK on your remote to choose the highlighted plan
NB: There are plans that do not have a free trial.
Enter your Roku PIN and choose Start Subscription
Choose, edit, or add profiles and start streaming
FuboTV content
Some of the sports channels and others of different genres that are available on Fubo TV include:
NASCAR
MLB
NBA
ESPN
NFL
MTV
Hallmark
Discovery
Paramount Network
VH1
A&E
NBC
Bravo
NHL
FOX, etc.
Which subscription plans does FuboTV offer?
Fubo TV has diverse subscription plans that are different from each other and they include:
Standard that goes for $60 per month
Fubo Family that goes for $65 per month with 95 channels and 500 hours of DVR
Fubo Elite that goes for $80 per month with 153 channels and 1000 hours of DVR
Moreover, FuboTV has three base channel packages that you can choose from and they are:
FuboTV Starter
FuboTV Pro
FuboTV Elite
FuboTV International on Roku
As aforementioned that FuboTV is limited to three countries, you can crack that and access it even from other countries. For instance, you can use Express VPN to hide your device's IP address that is used to track the geographical location of the device. After this, you can freely access FuboTV from other countries as well.
Therefore, FuboTV has international packages that you can subscribe to depending on the country that you live in. The subscription plans include:
CONMEBOL y Mas
RAI Italia
Entretenimiento Plus
Latino Plus
TV5MONDE (French)
Portuguese Plus
FuboTV on Roku models
All Roku models are compatible with the FuboTV app, but some of the older ones are not compatible, or they need updating to be compatible with FuboTV.
Unfortunately, FuboTV is incompatible and unavailable on legacy Roku models because the company does not support it, neither can the devices be updated to the latest Roku OS. Some of these models are:
Roku XD (2050X. 2050N, 2100N and 2100X)
Roku DVP (N1000)
Roku Streaming Stick (3400X and 3420X)
Roku HD-XR (N1101)
Roku SD (N1050)
Roku HD (N1100)
Roku LT (2400X, 2450X, and 2700X)
Roku 1 and Roku SE (2710X)
Roku 2 (2720X)
Roku 2 HD (3000X)
Roku 2 XD (3050X)
Roku XS (3100X)
Fortunately, there are older Roku models that you can update to make them compatible with the latest Roku OS and watch FuboTV. They include the following:
Roku TV (5000X)
Roku TV 4K (7000X)
Roku 2 (4210X)
Roku 3 (4200X and 4230X)
Roku 4 (4400X)
Roku Ultra (4640X and 4660X)
Roku Express (3700X and 3900X)
Roku Express+ (3710X and 3910X)
Roku Streaming Stick (3500X)
Roku Streaming Stick (3500X, 3600X and 3800X)
Roku Premiere (4620X)
Roku Premiere+ (4630X)
FuboTV compatible devices
You can conveniently stream and watch FuboTV on diverse devices that include laptops and desktop computers, Smart TVs, smartphones, phablets, tablets, and streaming media players. However, there are few devices that do not support FuboTV service and they include:
PlatStation
Xbox gaming consoles
Nintendo
VIZIO Smart TVs
LG Smart TVs
Amazingly, there are multitudinous devices that you can use to stream FuboTV, and they are different from each other as you have seen above. They include:
Roku streaming media players
Amazon Fire TV streaming media players
Samsung Smart TV
Google Chromecast casting devices
Android TV
Android smartphones, phablets and tablets
Web browsers on desktop computers and laptops
Apple iOS smartphones, phablets and tablets
Apple TV streaming media players
Downloading FuboTV content on your Roku

Just like most streaming media players, Roku devices do not allow users to download content from FuboTV and other streaming services. Moreover, you cannot download FuboTV and watch offline. But surprisingly, FuboTV provides you with a cloud digital video recorder (DVR) feature, which enables you to record live TV and watch later.
For instance, the Standard FuboTV plan comes with 30 hours of cloud DVR storage space. With it, you can record your favourite films and programmes to watch offline. With over 90 channels of live-streaming to choose from, you can shift from one channel to another one to see what it is airing.
By now, anything to do with Fubo TV connect and Fubo TV activate is within your knowledge and explanation.
Conclusion
FuboTV has extensive content that cuts across music, entertainment, news, lifestyle, kids, sports, films, and many others. Just choose your preferred subscription plan and start enjoying. Some plans have a 7-day free trial, while others do not have. It is very easy for you to download, install and log in to start watching FuboTV on your Roku. Just follow the articulated procedures in this article.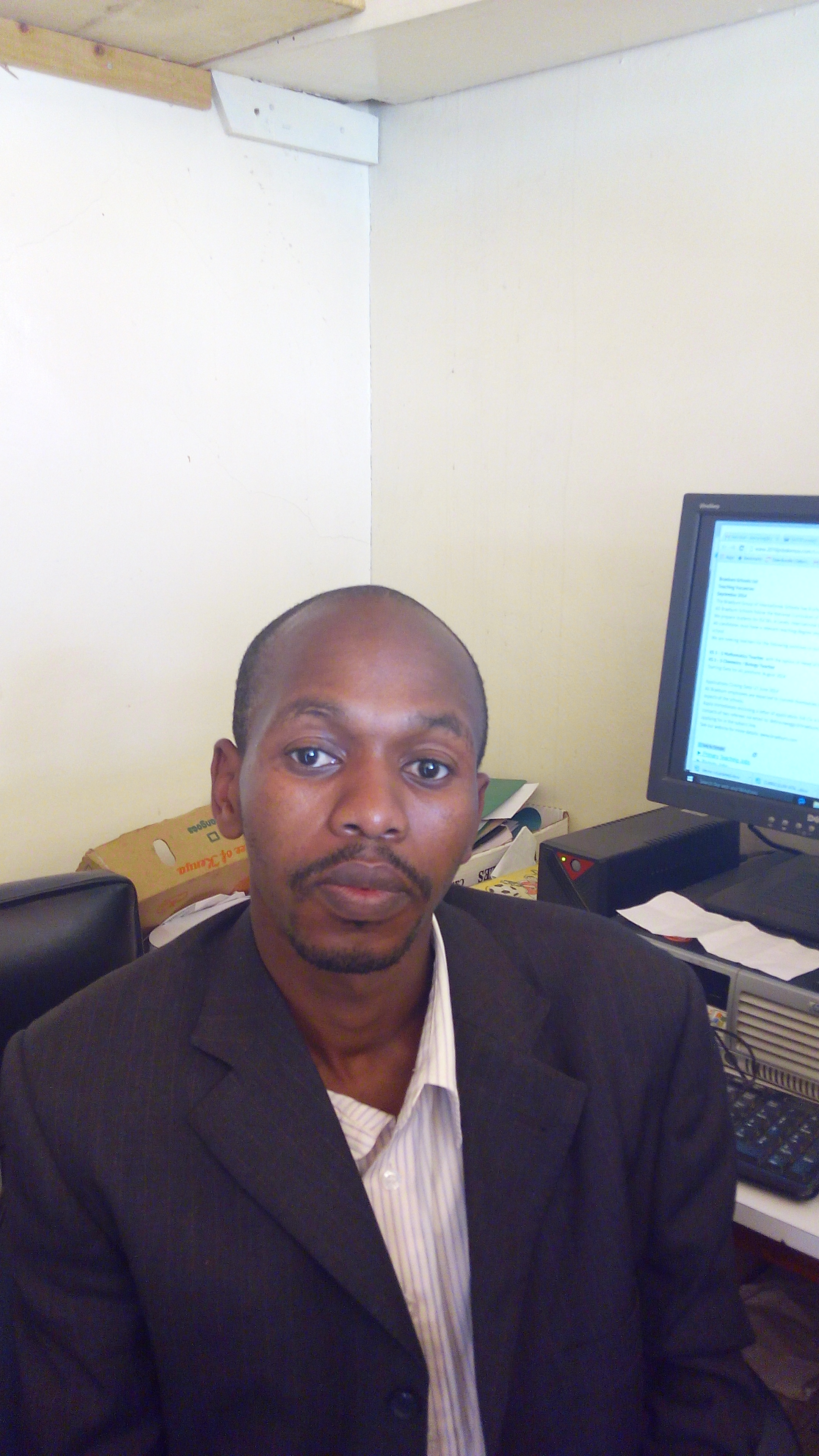 Denis is an article/blog and content writer with over 3 years of experience in writing on different niches, including product reviews, buyer's guide, health, travel, fitness, technology, tourism. I also have enough experience in SEO writing.