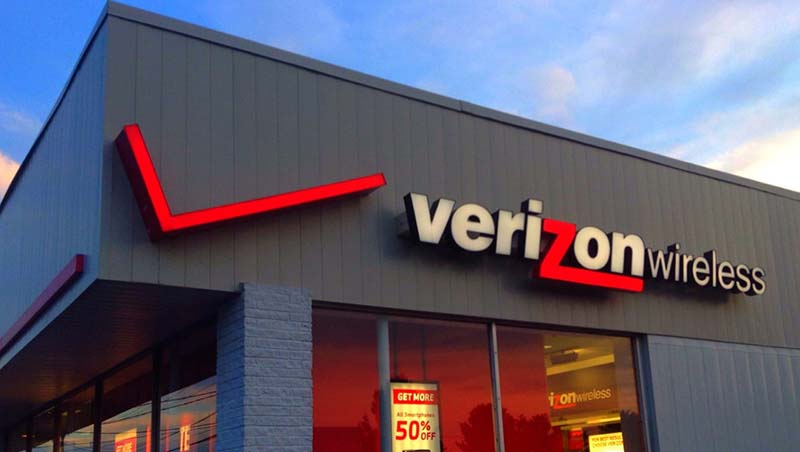 With each new day, Verizon users are multiplying, and at present, it is one of the most famous carriers. It is because top-quality services are provided by the company such as internet, voice, text messages, and even phone. And all these features mark the reason behind Verizon's popularity.
Often, Verizon comes up with features. One of the features is the safety mode. Several Verizon users are asking for a Verizon Safety mode review. So, we have prepared a list for you so that you get to know everything about the safety mode of Verizon.
What is safety mode in Verizon?
The safety mode of Verizon allows the users to continue using the data at low speeds after the data allowance is completely used up for the month. So, if you ask, what is safety mode Verizon, you need to know that this mode ensures that you can stay online without fretting about any overage fees.
It is crucial to know that, after you have signed up and turned on the Safety Mode, it will automatically get turned on any month you have used up all the data that comes with your plan. It means that you will not be charged overcharges unless you disable the safety mode manually.
While you are in safety mode, you will get 128kbps speed. However, the safety mode in Verizon may impact audio and video streaming. So, if you think that you are not getting the optimum speed, you need to fix the Verizon 4G not working issue quickly.
How to have faster data speeds while being in safe mode?
If you want faster speeds while being in Verizon safety mode, there are two ways in which you can do it:
You can purchase a Data Boost from Verizon, and it will give you access to more than 4G LTE data.
You can change your plan to a larger size in the My Verizon app or My Verizon Website. In this way, you will not be charged overcharged even if you exceed your data usage, and instead, Verizon will throttle your data speed.
Eligibility for safety mode
A person seeking Verizon safety mode review also asks for the eligibility criteria for safety mode. At present, eligibility criteria for the safety mode are as follows:
Shared Data Plan- 10GB
Shared Data Plan- 5GB
The new Verizon Plan, e.g., S, M, L
Just Kids plan automatically comes with the Safety Mode, and you cannot turn it off.
No other plans except the ones mentioned above are eligible for safety mode.
Safety mode in Business accounts
If your question is how does safety mode work for business accounts and whether you have an eligible Verizon plan, let us tell you that the safety mode can be easily turned on or off using the My Business Account option.
After you have opted for the plans, you will go into safety mode automatically as soon as you run out of your data. And unless you turn off or disable the safety mode, you will not have to pay any extra charges.
If you turn off the safety mode while running out of your data, you will be charged for the overcharges.
Safety mode in My Verizon app

You need to ensure that your My Verizon app has the latest update. If you are not getting it, you need to update your Google Play Store before everything else.
At present, My Verizon app is available only for the devices that run android 5.0 or more and for the iOS devices running 11.0 or more. It means you can download the My Verizon app from the iOS App Store and Google Play Store.
The available settings are based on the types of users, such as Account manager, account owner, and account member.
The My Verizon app recommends enabling the safety mode during the first launch after the activation or changing to a new Verizon plan.
The safety mode comes with three states:
Enabled: When the data allowance gets depleted, this feature becomes available.
Disabled: If the data allowance gets depleted, this feature becomes unavailable.
Active: It means that the data allowance got depleted, and all the devices are operating at a low speed.
The ways to turn safety mode on and off in the My Verizon app are stated below:
Step 1: First of all, you will have to open the "My Verizon" app.
Step 2: Then, take a look at the bottom, and over there, you will have to click on the "Account" tab. You may be prompted to input your password, Face ID, or fingerprint.
Step 3: You need to click on "Manage Plan"
Step 4: You will have to choose "Safety Mode."
Step 5: You will need to click on the switch to enable or disable it. You will have to accept the terms and conditions.
When you disable the safety mode, it will affect your next cycle's first day. In case if it is already active, you can opt for "Data Boost," or you can change to a larger plan for returning to high speed.
Step 6: Finally, click on "Got It."
Safety mode in My Verizon Website
You can also tweak the safety mode from the My Verizon website. To properly do it, follow the given below steps:
Step 1: Firstly, you will need to open a web browser, and then you need to sign in to "My Verizon."
Step 2: From the home screen of the "My Verizon" website, you will have to look for "Account." Then you need to tap on it.
Step 3: Then, you will have to click on "Usage."
Step 4: After that, the "My Usage" page will open, and from there, you need to tap on the "Safety Mode Switch" for enabling or disabling safety mode.
Note that while turning it off, the safety mode will remain on for the remainder of the billing cycle.
Step 5: Finally, you need to review the message and hit the "Confirm" button.
Conclusion
Verizon is coming up with new features frequently. These new features add convenience to the users and allow them to smoothen their daily activities on Verizon. So, the Verizon safety mode review is another such advanced feature that prevents users from being overcharged. Also, Verizon does not reduce the data speed when you are armed with data boosts.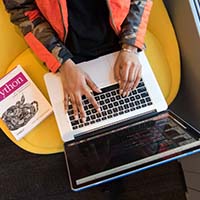 Nancy is a journalist with passion for technology. In her 12 years of experience, she has crafted some of the most detailed pieces that describe the importance, benefits, and progress happening in the technology world.