Apple technology is incredibly dynamic. Every color, version, and update is a new take on what makes technology great. Every piece of smart tech ought to make you feel like you simultaneously have a toy and tool in your hand, and in many ways, we use them as such. Sometimes playing games on the way to work, sometimes working while you should be relaxing: your smart device is with you all times and through all parts of the day. For that reason, many find that Apple products and their ability to work together are the ideal way to utilize smart tech on a daily basis.

The iPad Mini 4
One device in particular has been incredibly popular for those that are constantly on the go. For such a thin, small device, the iPad mini 4 packs a serious punch, allowing you the freedom to work, play, and surf the web with easy. There are many who find the iPad Pro series to be superior, and there are ways that it is, but the iPad mini 4 is still a major player in the tablet market even today.
At only 6.1mm, and 0.65lbs, the iPad mini 4 sounds as light as it looks on paper. In fact, it reminds one of a sheet of paper with its thin, delicate design. Even though its size is compact and compressed into a smaller, nearly handheld tablet size, there is plenty of power inside this dynamic smart device. The iPad mini 4 is powered by an A8 chip second-generation 64-bit desktop-class computing power. That means some desktops cannot pack the same punch this iPad mini can. The iPad mini series has always been about style and small portability, but never before has the smaller version of the popular Apple tablet packed this much power into such a small space.
The camera included in the iPad mini 4 brings advanced optics to the tablet game. Included in the iPad mini 4 is also an improved sensor allowing for crisp, crystal clear images. It also includes a diverse set of features like panorama photos, time‑lapse videos, slo‑mo recording, and burst and timer modes. This allows users to take high quality photos and videos like never before. An iPad might not seem like the ideal photo capturing device, but the iPad mini 4 is small enough that many find it to be just like a camera, with all the capabilities of a tablet.
Included in the iPad mini 4 is some of the greatest features Apple has brought to their devices. For one, Touch ID is a great way to keep your iPad mini locked to everyone but you, which means you can keep sensitive materials for work or your personal life safe and secure. This is a carry over from the iPhone's Touch ID system, and having your thumbprint unlocking your phone is a wonderful option, alongside the numerical and alphabetical options.
Lastly, it goes without saying that the iPad mini 4 is perfect for children. If you are considering a tablet that your child can play games on, watch videos, or learn with some educational apps on the App Store, this smaller option is much easier to use for children than the larger iPad Pro series. Of course, if your child or a younger person is going to be using this expensive tablet, you will want to keep it protected. How do you choose the right case for you? There are a few things to keep in mind, especially considering that the iPad mini 4 is such a small, diverse tablet with many different uses and practical features.

What to Look for in a Case
A case for your iPad mini 4 should have a few things. First of all, you will have to decide whether or not you like the idea of a shell case or a smart screen cover. The smart screen cover magnetically clips to the side of your tablet and covers your screen, leaving the back of your iPad mini free. A shell case allows the entire back of the iPad to be covered and protecting, including the sides as well. Your choice should come down to the type of protection you want from your iPad mini 4 case.
iPads are not fragile, but they also are not meant to take big falls or drops. For that reason, some sort of case is almost always suggested to new owners of Apple products because any smart device is built with very particular materials. Especially when you consider the little amount of casing holding something as technical as an A8 chip, it should go without saying that there are a number of things that could go wrong if you drop your device.
Another thing to consider is how you use your iPad. For those who like to use it for word processing or emails, a case with a keyboard on it might come in handy. This type of case can be found in different materials, but more often than not, it is a leather case which makes your device look very professional. This is perfect for working men and women who are looking to spruce up their device for the office.
Conclusion
In the end, the case is important, and if you can cover more of your iPad than not, you will have a more secure setup for your Apple tablet. Whether you put a smart cover on the screen, a shell for the back and sides, or something that covers the entirety of the device, anything is better than nothing. For children, a great option is the smart cover that keeps them from dropping the iPad mini 4 and cracking the screen. If you want the crisp design of the iPad to be visible from the front, a shell for the back might be all you need. For working professionals, a keyboard case keeps your iPad as dynamic as possible, and looking good too.
Cases keep your iPad mini 4 safe and secure, and picking the right one can save you from a dastardly drop or device breaking fall.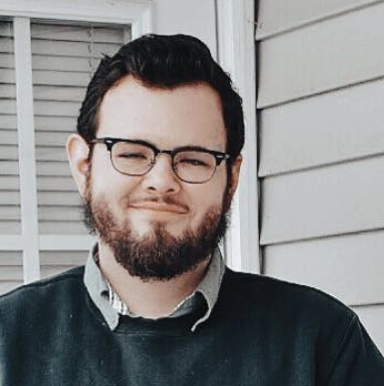 Taylor is a freelance SEO copywriter and blogger. His areas of expertise include technology, pop culture, and marketing.