Even if your electronic is still in perfect condition, it might get spoilt at some point. When that happens, you'll wonder whether your TV is still under warranty. Suppose the item is still under warranty, you can fix or replace it without incurring any expenses.
Thus, before you attempt to fix your Hisense Roku TV yourself, which might affect the coverage. Follow the steps below to determine whether it's still under warranty.
1. Check User's Manual or Receipt
There's nothing to worry about if you purchased your TV more than one year ago. Maybe the item had an extended warranty when you bought it, or it might have additional insurance services.
You can confirm this information by checking out the product documentation. This is why you should keep your user manual and appliance receipts safely. Hopefully, you still have your TV user manual and receipt.
If you don't have these documents, there other ways to confirm your Hisense Roku TV warranty.
2. Go by Typical Appliance Warranty Periods
If your TV breakdowns within thirty days of purchase, the chances are that its warranty is still intact. In most cases, you can have it replaced at the store from which you acquired it. Find out if the store accepts returns or exchanges and contact them as soon as possible.
Hisense Roku TV manufacturer offers a 1-year warranty on their products. Thus, if it's twelve months old from when you purchased it, it's most likely still covered.
3. Contact the Retailer
Are you still unable to establish if your TV is still under warranty? To get accurate details, you want to contact the retailer.
When doing that, ask them if you belong in any client reward program that they can benefit from. Even if the retailer confirms that your item is no longer covered, they might choose to fix your item at a discounted fee.
4. Visit Manufacturer's Website
You must find the paperwork about the item purchase. But if you don't have any of that, visiting the manufacturer's website is the next best thing you can do.
On the main website, you can find the details regarding the extended warranty on the products they manufacture, or if it's still covered. Also, by doing this, you can determine whether you acquired extended coverage when you purchased the TV.
How Many Years are covered in Hisense Roku TV Warranty?  

Whenever you purchase a TV, you always worry it might break down. If it breaks, you might not be sure where the warranty is valid and whether the item is still covered. In some cases, the warranty might not be valid for some reason. Before you start finding out about the warranty, you need to know the number of years covered.
Note that all smart TVs manufactured by Hisense have a one-year warranty. However, this doesn't cover the TV accessories since they provide a separate warranty. Before submitting your claim, you need to confirm special offers, guarantees, and warranties.
Now that we understand the warranty duration, it's time to get into details, so we have to get into the box. In this section, we intend to share information about the warranty and the process of making a claim.
A typical Hisense TV has a lifespan of 5-10 years, depending on how good or bad you take care of it. It's possible to extend the life of your TV by fixing the damages while the warranty is still valid.
It's imperative to note that personal data loss or damage to third-party parts and devices, such as soundbars, are not covered in the Hisense Roku TV manufacturer warranty.
You want to determine whether the current damage is covered in the warranty. For more information about this, you might want to visit the company's official website. If you're not impressed with the information available, contact the customer support team. They'll answer all your questions about your Hisense Roku TV and its warranty.
How to Claim for Your Warranty
Once you're ready to make a claim, there're terms you must play by; otherwise, your claim will hit a dead end. In most cases, these terms will vary based on the country of your residence. There might be additional terms and conditions to pay close attention to based on your area.
If anything is unclear, refer to the user manual since the company has included all the necessary details in that piece. Check the Warranty Agreement section before you commence filing a warranty claim.
What You Need to Make a Claim
Your damaged device must be returned to the manufacturer in its original package for replacement or repairs. If the item is damaged due to the improper packaging, the warranty becomes void.
Before your warranty can be used, you need to submit the product's original receipt, and you must have purchased the product from a certified retailer. The manufacturer or dealer will check to ascertain that the Serial, Factory, and Model numbers are intact. Otherwise, the warranty will be termed void.
What is Not Covered in Hisense TV Warranty?

The terms and conditions of the Hisense warranty do not apply under conditions. These ones will apply under your intervention within the appliance manufactured. This section covers various conditions under which the warranty is considered void.
The Misuse and Abuse of Product: The machine will encounter certain issues if abused by the user. This happens when the TV is operated under conditions beyond its capacity.
Wrong Installation: It's your duty as the product user to ensure that it's properly handled. Thus, any issues arising from improper handling of the gadget will not be covered in the warranty
Shipment Damages: The manufacturer maintains that shipment is beyond its control. Any issues arising from wrong handling during shipment are not covered in the warranty.
Cosmetic Damage: In case of any scratches or dents on the gadget's surface, the company will be responsible. However, damages from repairs and or modification of the product by the user will not be included in the warranty.
How Does Hisense Roku TV Manufacturer Warranty Work?
To file and submit your claim successfully, you must follow the steps we've mentioned below.
Step 1: Validity of the warranty
Confirm that the warranty of your Hisense TV is intact before proceeding. In simple terms, when filing the claim, the warranty should not be void or expired. Otherwise, it won't do you any good.
Step 2: Reach out to the manufacturer
You can contact Hisense in two ways and let them know about the issues you're facing with their product. First, you can call the customer support team on 1-888-935-8880. Talk to their representative and tell them you would like to file a warranty claim.
The second method is by explaining the problem and filing the claim through an email at [email protected]. They have a responsive team that will respond to all your queries.
Step3: Show Proof of payment
Hisense will ask for proof of your payment before looking at the claim and taking the necessary steps. If you paid for the product, you might want to attach photos of the receipt, invoice, or original bill. Unless you do that, they won't engage your further, and your claim won't work.
Step 4: Send the TV to their facility
After checking the claim and approving it, you need to send the TV to one of their Hisense customer support facility of the office. They will replace or fix the damaged TV without charging you any fees.
Note that the duration of fixing or replacing the TV might vary based on your location and how complicated the issue is. However, there's nothing to worry about if your warranty is intact and you follow the right steps to file a claim.
What Is Covered in The Warranty?

According to Hisense, all products purchased from licensed Hisense dealers are free from damages and faults. Thus, if you purchase any of their items and later realize that they have imperfections, feel free to file a warranty claim.
They will replace or repair the damaged items and give you a fully functional TV. To help you understand what is covered, we can break down this information into smaller bits.
Under the terms and conditions, all defects in any part of the Hisense Roku TV are covered in the manufacturer warranty.
If you learn that any chip or fuse is updated, let the company know, and they'll have it fixed. Also, the warranty takes care of any manufacturing error. These are some of the things you can look for ahead of filing and submitting your claim to Hisense.
Conclusion
There you have it. This guide covers everything you need to know about the Hisense Roku TV warranty. Note that the company holds the right to change the terms and conditions without letting its customers know. Thus, you want to keep tabs on the terms and conditions by checking the company's warranty information. If you have any questions and cannot find answers on Hisense's official website, use the contacts below to speak with their agents.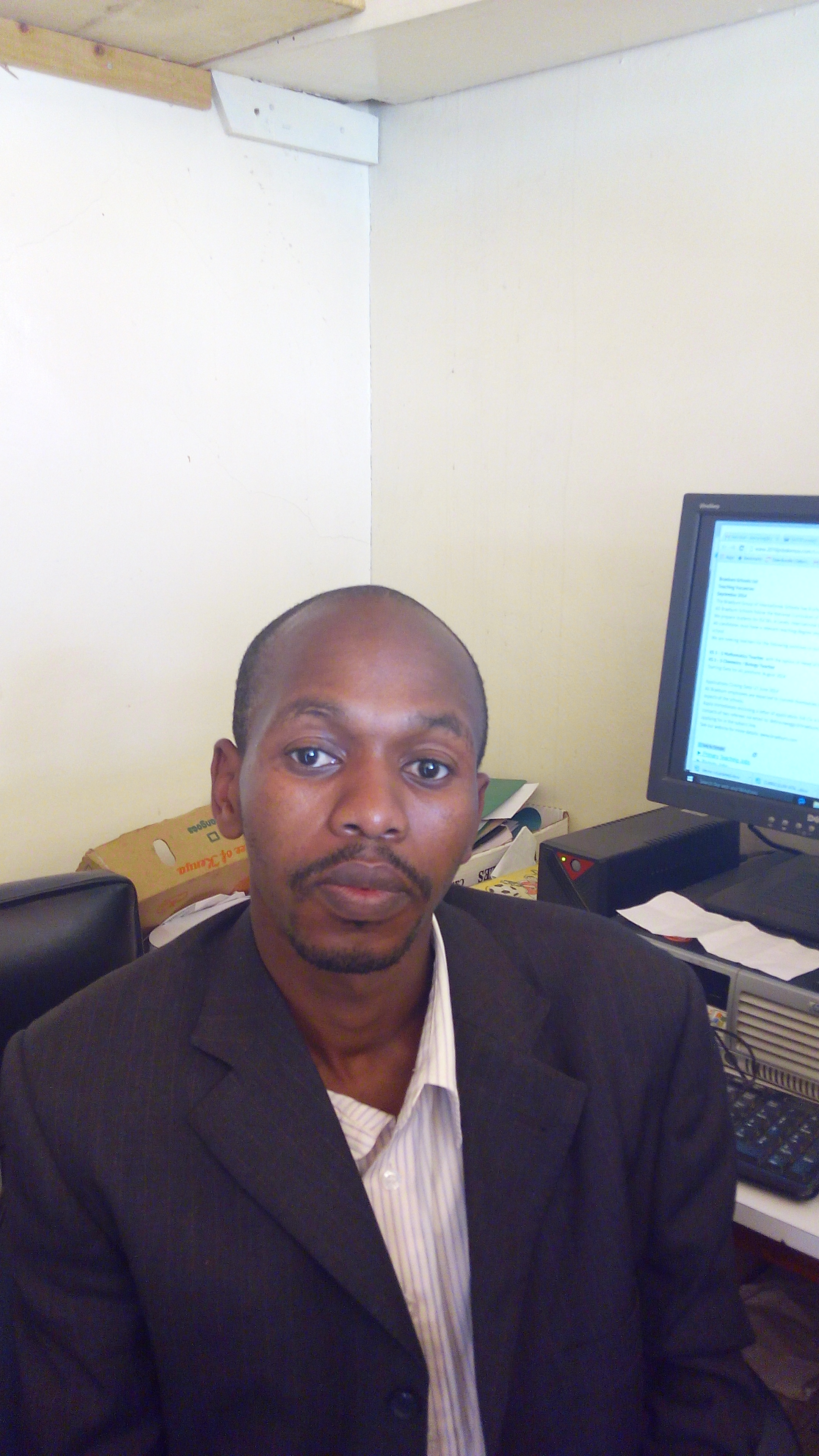 Denis is an article/blog and content writer with over 3 years of experience in writing on different niches, including product reviews, buyer's guide, health, travel, fitness, technology, tourism. I also have enough experience in SEO writing.