People have diverse hobbies, and different tastes and preferences, when it comes to spending their leisure time. There are those who love watching films, soap operas, cartoons, sports, live shows, reality shows, talk shows, music, wildlife, etc., on their Roku TVs. When you are watching, you are on the receiving end, because all you have to do is to sit down, and follow the scenes that are rolling out on your screen.
However, by playing Jackbox games, you will take control, since you are actively involved and participating in the game. That is where you derive the fun from.
Roku TV is among the popular TV brands that you can often find in homes, hotels, offices, etc. When you are together with your family, or friends, you can play Jackbox on your TV and enjoy. All of you will participate in the game to have fun, and kill boredom. Moreover, you also see who has better playing skills than the rest. Jackbox is not designed to be played by one person; instead, it is played by a group of even up to 8 participants.
Is Jackbox available on Roku?
You cannot play Jackbox games on Roku directly, but there are alternative ways that you can use.
Jackbox is a digital gaming platform, which is compatible with myriad multiplayer video games. For instance, you can play a game with other 8 players, and invite up to 10k people as spectators. Moreover, you can also play standalone multiplayer games, or buy the Jackbox games collection that is called the Jackbox Party Pack.
Surprisingly, you will be privileged to access five games, which you can set up on thy preferred platform, and engaged up to 8 people to play with. Some of the popular games that you can play on Jackbox include: Charade, You Don't Know Jack, Quiplash, Trivia Murder Party, etc.
One of the best advantages of Jackbox games is its availability on many platforms. You can easily integrate it with world-class streaming platforms such as PlayStation, Amazon Fire TV, Xbox, Android TV, Apple TV, Nintendo, Apple App Store, etc.
How to play Jackbox games on Roku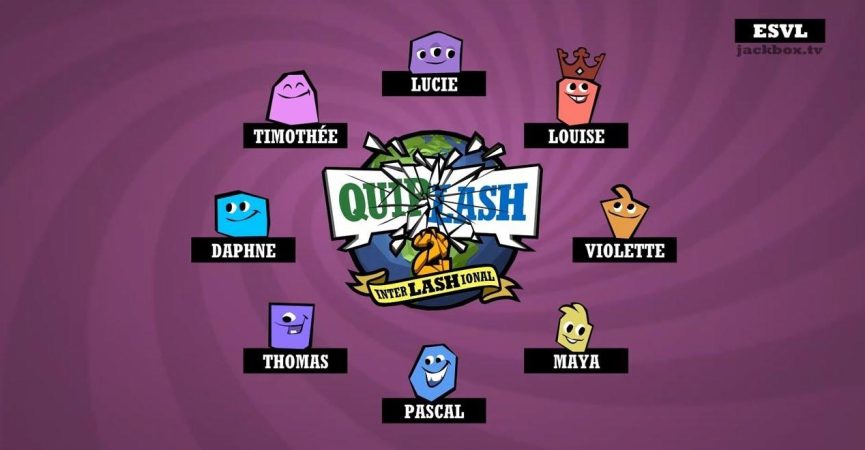 The first thing you need to do to play Jackbox games, is having compatible devices where you will download, install, and set up the game. After this, alert the players, so that they can get ready for the game by being armed with their smartphones, laptops, or tablets. These gadgets should also be connected to the internet. By so doing, you will all be ready to start playing.
Jackbox on Roku
As earlier aforementioned, Jackbox is not available on the Roku Channel Store, neither is it compatible with Roku directly. That means that you cannot even side-load it on Roku TV. Nevertheless, these limitations do not hamper you from using Jackbox on your TV. You will learn various ways of how to play Jackbox Party Packs on Roku in this article.
1. Use Chromecast
Roku TVs come with an in-built HDMI port, whose purpose is to connect them with digital gadgets. One of such devices is the Chromecast gadget that is manufactured by Google, which is a digital streaming gadget. With it, you can share your smartphone's screen on Roku.
Chromecast gadgets are amazing, because they connect wirelessly, and that make them easy to handle. All you have to do is to connect the Chromecast device using your Roku TV's HDMI port. After connecting your smartphone and Roku TV, you are now free to play Jackbox on your Roku TV, absolutely hassle-free.
Open the Google Chrome browser, and click on the 3 dots that are arranged vertically on the top right corner of the screen, and a drop-down menu will open with many options, and amongst them is Cast
From this drop-down menu, choose Cast
Then, choose More Sources and select Desktop
Select your Chromecast Device and start casting
At this point, the two gadgets are now connected, and you will view the content on the Google Chrome browser on your Roku TV. It is as simple as that, and you will enjoy playing Jackbox Games on your Roku TV
2. Connecting an alternative platform with a HDMI cable
If you are not interested in using a Chromecast, there is an alternative solution that you can apply. For instance, you can use an Xbox, Playstation4, or a PC to play the Jackbox games, and then transfer the content on the screen to the Roku TV.
The game consoles come with a HDMI game that you use to connect them with the Roku TV. After connecting the two, install your preferred Jackbox Games on the game console, and everything will be ready.
Connecting the Roku TV and the game console using a HDMI cable gives you the privilege of using a game controller, plus a keyboard to play Jackbox games on a larger screen. Moreover, this process is pretty simple, and everyone can do it, because it is straightforward.
3. Use an Android emulator
The third method of playing Jackbox games on Roku TV is by using an Android TV emulator. This refers to software that looks like your Android smartphone's behaviour on your Roku TV.
With the Android TV Emulator, it is easy, and very convenient to play Jackbox games on your Roku TV. This method is not popular, and you will rarely hear it being discussed. It involves your Roku TV's performance, security, and compatibility issues. You can only use it if the above two methods fail to work on your Roku TV.
Gadgets that are compatible with Jackbox
Some of the renowned portable streaming gadgets that are compatible with Jackbox games include the following:
Xbox One
Mac OS
Xfinity X1
Apple TV
iPad
Linux
PlayStation4
Android TV
Android Smartphones
Windows
Amazon Fire TV
Nintendo Switch
The main reason why Roku TV is incompatible with third-party apps is because of its in-built firmware. Jackbox Games are not available on the Roku Channel Store, and that is why Roku TV cannot play them.
Jackbox Games
Jackbox Games are a series of party games that were created, and published by Jackbox Games, in conjunction with Telltale Publishing. Initially, the games were aimed at group, and household settings and the games are T-rated for Teen, to mean that they are fit for teenage and below. However, they can be played by the entire family.
Jackbox Games are found on diverse gadgets and Operating Systems. It is compatible with Linux, Mac, and PC Operating Systems; you can purchase and play it on the following gadgets and consoles:
Online Stores
Humble Games (Mac/Linu/PC)
Steam (Mac/PC/Linux)
Fanatical (Linux, PC/ Mac)
App Store (Mac)
Epic Games Store (Mac/PC)
Supported Consoles
Xbox Series S
Xbox Series X
Sony PS5 (It is supported via backwards compatibility with PS4)
Sony PS3 (Only certain games including Party Pack 1 & Party Pack 2)
Xbox One
Nintendo Switch Lite
Nintendo Switch
Supported Gadgets
Apple iPad Pro
Apple TV
Amazon Fire Stick 4K
Some of the Jackbox games are incompatible with the aforementioned devices. Therefore, you should check thoroughly before purchasing a party pack or game to confirm that it is compatible with your device. It would be disappointing if you would purchase, only for the game to fail to play on your gadget.
Checking compatibility is done after selecting the game that you want on the Jackbox's website. After that, stroll down to see the list of compatible devices, where you will check whether your device is among the compatible ones that are listed there.
How to play Jackbox on your Roku TV with Apple TV or Firestick
If you have an Apple TV, or Amazon Firestick, you can easily plug it to the Roku TV's HDMI port, and start playing. Both of these gadgets come with their respective App stores. Visit the Apple or Amazon App stores, and pick the Jackbox game that is compatible with your device, then download and install it to your gadget. But in this case, an extra tablet or smartphone is required to play the Jackbox game.
With these devices, and all the other aforementioned ones in this article, it is very easy to play the games on your Roku TV, because the connecting process is pretty simple. With your HDMI cable, everything is done instantly. It is the easiest, and the most reliable way to play Jackbox games on your Roku TV, regardless of the Operating System of your gadget.
Conclusion
To sum it up, Jackbox Games are not available on the Roku Channel Store, and this prevents them from being played on the Roku TV directly, because Roku does not accept third-party apps. To top it all, you have seen the various methods of how to play Jackbox on Roku TV, like using the Android Emulator, HDMI cable, and Chromecast. You are now good to go! Play Jackbox games with your family & friends, and have a good one!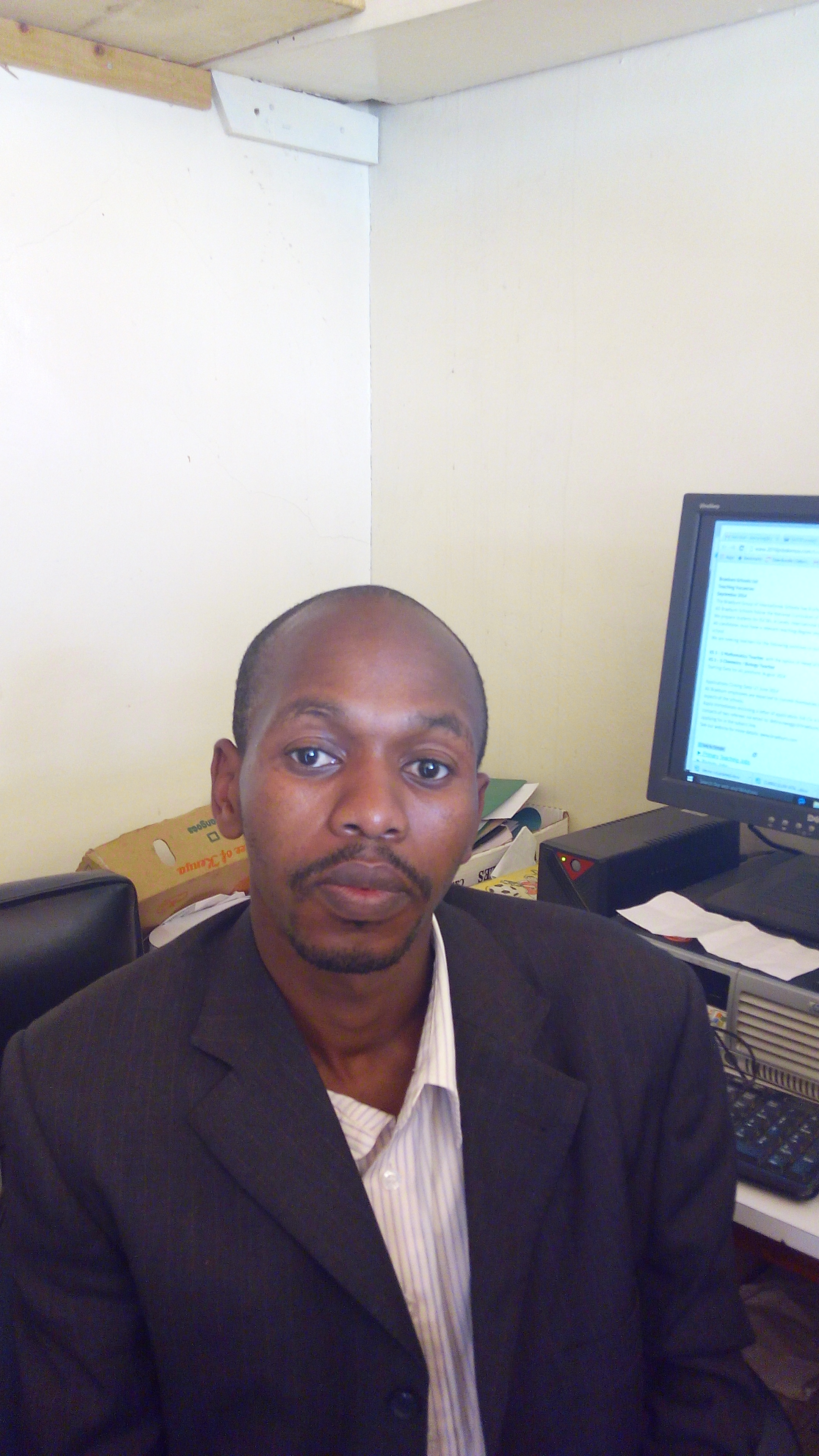 Denis is an article/blog and content writer with over 3 years of experience in writing on different niches, including product reviews, buyer's guide, health, travel, fitness, technology, tourism. I also have enough experience in SEO writing.