When you forget your iPad password, a fear and anxiety kicks in immediately. The first concern is whether or not you will be able to get back in, and if your data is subject to being lost forever. The feeling is not enjoyable, and it is even worse when you do not have access to a computer. Computers allow you to restore your iPad easily, and it is as simple as plugging in the device and hitting restore. Without a computer, you might worry that all hope is lost, but that is not the case. Thanks to a few tips and tricks below, you will be able to unlock an iPad passcode without a computer.
Backing up your Data – Just in Case
Before exploring your options for unlocking an iPad passcode without a computer, it is worth mentioning that backing up your data is essential nowadays. With random drops, spills, and damage always looming around the corner, you never know when you may need to replace your Apple device. Not to mention, passcodes are easy to forget and you may find yourself locked out of your device. When that happens, a reset and restore might be necessary, and if your data is backed up, you can reload everything that matters to you straight to your renewed device. Even if you do not have a computer, the iCloud allows you 5GB of free storage, and upgrades to another 50GB are only $.99 USD. It's a great deal and you can save so much time and stress when you make sure that your data is backed up. If it isn't you may be out of contacts, pictures and videos, and more. If you do back your iPad up, these tips for getting passed an iPad passcode are easy ways to get into your device.

Siri App Store Hack
The first way to unlock you iPad passcode without a computer is actually one of the easiest ways imaginable. Siri, the voice activated AI assistant on all Apple products, has a list of commands to which she responds to and carries out various tasks. Many ask Siri to tell them the weather, or maybe tell them which song is playing on the radio. One task many forget about is the fact that Siri can actually open the app store hosted by Apple.
If you ask Siri to open an app you do not have downloaded on your iPad, she will ask if you would like to search for it in the app store. Upon doing so, the app store icon will pop up, and you will be shown a browser window for apps you have recently used or update your apps. At this screen, you are able to push the home button twice, bringing up the task slide preview bar. If you swipe over the front screen task that is active currently on your phone, you will gain access to your iPad. By doing this, you no longer need a computer to unlock your iPad, and your passcode, if lost or corrupt, can be bypassed. There are a few steps involved, but luckily if you do it once or twice, you end up picking up on it and remembering it by heart.
Find my iPhone Option
If you have an iPhone, you also have access to some settings for your iPad via the Find my iPhone feature. If you have both devices on the same Apple ID, and you have Find settings on for your iPad, you can erase your iPad from the setting screen, allowing you to go into your iPad freshly restored. This eliminates data, but can be helpful in getting into your tablet. This option is much like the next one we will discuss, in that the setting for Find my iPhone needs to be in place before you get into this situation. That being said, now is a good time, just out of precaution, to set this up in case you need it in the future. Taking time now can be very helpful in the future, and save you energy in the long run.

Auto Erase
This next option requires you to change a setting now, before you are in the situation that leaves you lost and confused over your passcode. For starters, under settings, an incredibly wide variety of settings can be implemented on your passcode and touch ID settings. These can be numbered passcodes, words that unlock your phone, and even fingerprint ID capabilities. On this settings screen, you can find an option called erase data.
Erase data is a setting that takes your passcode, and programs it to reset your entire iPad if you enter the wrong code in 10 times. This is the equivalent of a nuclear option, but if you have your data backed up, it can be harmless to your data and digital belongings. The erase data setting is essentially a way to keep a thief out of your iPad, assuming they do not know your passcode. You can use it for your benefit in this situation, however, and it can be a quick way to get things back on track so you can make a new passcode, or eliminate it altogether.
Conclusion
When you lose access to your iPad, it can cause a lot of stress and anxiety. Luckily, without a computer you have a number of options to unlock your device and get back on your favorite apps and with your favorite photos. Videos and memories are priceless, and losing them can be heartbreaking. In order to avoid this, a passcode keeps you from having your device stolen, but when you are the one locked out of your own iPad, backing up your data becomes essential. In order to make sure that you are safe for a restore, backing up your data to iCloud can be a lifesaver. Take the time to back up your data, and keep these tips in mind next time you lock yourself out of your passcode on your iPad, and you are not near a computer.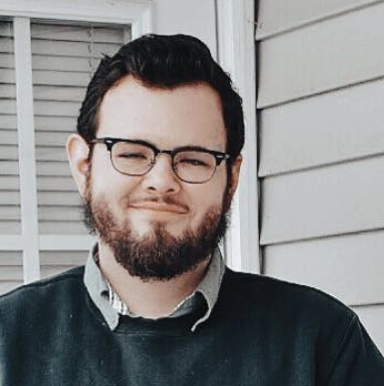 Taylor is a freelance SEO copywriter and blogger. His areas of expertise include technology, pop culture, and marketing.