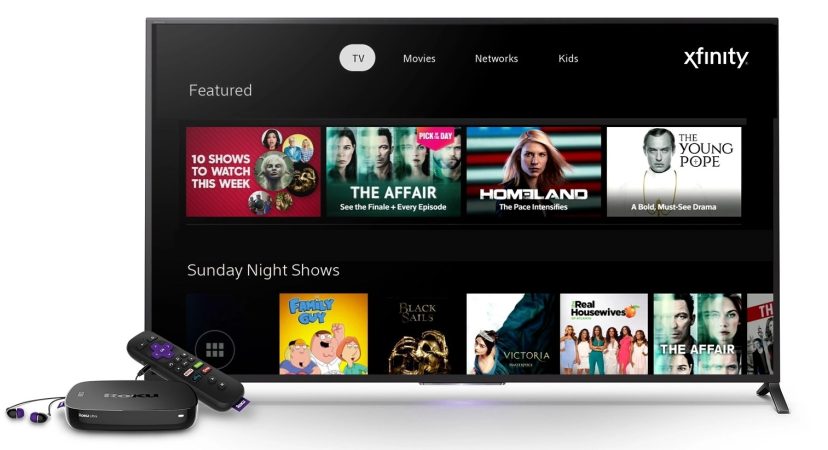 Xfinity is a renowned streaming service that is based in the USA, and it is one of the best, owing to the exceptional quality of services that it offers. You can access over 200 channels that air on-demand content, including TV shows, news, films, sports, live TV, and so much more.
Fortunately, Xfinity is available on Roku in Beta. This means that if you use Roku, you can efficiently download, install, and activate the Xfinity app. After that, you are free to stream on your Roku TV. When you are armed with Xfinity Stream Beta app on your Roku gadget, you will flawlessly access what you want.
The app was expertly engineered to ensure that it functions without any hiccups, and it integrates an intuitive interface. For instance, you can see recently viewed content on the home page. Moreover, you can also rent, or purchase films and TV shows straight from your Roku gadget, to stream that content on Flex, or X1 gadgets.
With Xfinity, you can easily subscribe to international, premium, and sports packs. Some of the accessibility features that Xfinity supports include voice guides, closed captions, and others. You require a set-top box, Comcast account, and internet connection to access Xfinity Beta on your Roku.
Is Xfinity on Roku free?
Yes, but there is a condition. The Xfinity Stream App Beta version is available to users for free. However, you can only watch on this app if you are a paid Comcast subscriber. When the beta version is terminated, the app becomes available (on its own) for Roku users. But, this requires you to pay $7.45 for every set-top box, to watch the Xfinity Stream Channel.
How to Install Xfinity Stream on Roku

This is the procedure of downloading the Xfinity Stream Beta app from the Roku Channel Store, and installing it on your Roku Smart TV. It is freely available, and you can complete the process in seconds.
Start your Roku gadget, and connect it to your TV
Press the Home button on your remote
The Home page will open
Select Streaming Channels from the menu
Hit the search tab and type Xfinity stream
Choose Xfinity Stream Beta from the results that will pop up on your screen
Tap the Add Channel button to install the app
Choose OK on the pop up that shows up upon installation
How Xfinity com authorizes Roku – activating Xfinity stream on Roku
As you have seen above, installing Xfinity Stream on your Roku gadget is very easy, and straightforward. After downloading and installing the app, you also need to activate it using this procedure:
Start the Xfinity Stream Beta app on your Roku TV
Choose Get Started, which is on the home page
The Xfinity activation code will pop up on the screen, and you should note it somewhere
Open a web browser on a tablet, smartphone, or PC and visit https://www.xfinity.com/authorize
Enter the activation code that you noted down somewhere, and tap Continue
Provide the Xfinity login details to sign in to your account
A Success message will appear on your screen, followed by refreshing of the Roku screen. Click on Yes, to proceed with streaming on the Xfinity stream app
Why does Xfinity fail to work on Roku?
Xfinity stream app is absolutely compatible with Roku, and it works flawlessly. However, sometimes you may find challenges that hamper your streaming experience. Some of them include:
Being unable to stream films
You cannot authorize the app
Being unable to log in
If you are facing the above or any other problems, you do not have to panic, because these are issues that you can solve easily. Some of the techniques that you can apply include:
Rebooting your Roku TV using this procedure:
Switch off your Roku TV with a remote
Unplug the power cable from the socket
Tarry for up to 5 minutes
Re-plug the power cable to the socket
Switch on the Roku TV
Update the Xfinity app
Update your Roku TV
You may find that there is a recent updated that has been released by Roku, but you have not gotten wind of it, mostly if you have not set your Roku device to automatic update. To find out whether there are any pending updates, you can check them on the settings tab, and go to the software update. An outdated software version brings about issues that cannot be solved in any other way apart from updating
Check your internet connection, because Xfinity requires strong, stable, and high-speed internet
Log out and log into your Xfinity account again, especially after restarting your Roku TV
Uninstall and reinstall the Xfinity Stream app on thy Roku TV
Use the Ethernet cable instead of Wi-Fi to connect your router to your Roku TV
Wired connection is strong, and stable, because it is not obstructed by anything that would cause it to fluctuate.  Wherefore, it is robust, and its performance is commendable, because of its fast speed, which gives you a seamless streaming experience
Shift the router to another position
When you experience a temporal network issue, you can reposition your router from where it was before. To make it better, move it closer to the Roku TV, because the closer it is, the better and stronger the internet connection will be. So, ensure that you place the router and the TV at close proximity, to minimize all chances of obstructed internet connection
NB: When you try installing the Xfinity app in vain, check whether your Roku TV is compatible with the app.
What's more about Xfinity stream beta Roku?
Xfinity is an OTT streaming service, and a subsidiary of Comcast Cable Communications. You can get over 1000 on-demand videos and also record films & download them offline to save in the cloud DVR. The Xfinity Stream Beta app is available on different platforms like iOS and Android gadgets.
Amazingly, Roku is among the top-selling streaming gadgets that has a reliable app store. Categorically, Xfinity is one of the native apps that run on Roku gadgets. Wherefore, you can conveniently download Xfinity on the following Roku gadgets:
Almost all Roku TVs are compatible with the Xfinity Stream app, and also A000X, C000X, 5000X, 6000X, 7000X, 8000X
Streaming Media Players
Roku Ultra (4340X, 4660X)
Roku Express (3700X, 3900X) and Express+ (3710X, 3910X)
Roku Premiere (3920X, 4620X) and Premiere+ (3921X, 4630X)
Roku 2 (4210X), Roku 3 and 4 (420X, 4210X, 4230X, 4400X)
Streaming Stick
Roku Streaming Stick (3600X, 3800X, 3810X)
Streaming Stick+ (3600X, 3800X, 3810X)
Roku Sound Bar (9100X)
What your Roku TV needs before installing the Xfinity app

There are must-have prerequisites on your Roku TV, for a seamless compatibility with Xfinity:
Your Roku TV should be running on Roku Operating System version 8.1 b1, or higher
Create an Xfinity account, and subscribe to a premium plan that goes for $65 per month
The Xfinity Stream Beta app is available on Roku devices that run on the aforementioned Roku OS
Go to https://www.xfinity.com/ to subscribe to Xfinity
What are the Xfinity apps for Roku?
There are features that you will find on the Xfinity app that give it a user-friendly interface, to enable the user to navigate easily. It is a great plus for you, because all the complications are eliminated. Some of the features include:
Live TV: This feature enables you to find all the available Live TV channel options
Search: You can search for whatever content that you want
Settings: This feature houses all the settings, and necessary tools that you need
Browse: Browse diverse film channels, Latino, Sports, TV, News, Kids, etc.
Saved: This is where you see the scheduled recordings, purchases, and recordings
Common fixes when Xfinity Stream Beta fails to work on Roku
If you experience hiccups when you are using Xfinity to stream on Roku, you can apply the following corrective measures:
Power-cycle your Roku TV
Remove any objects that could be obstructing the Roku TV & router
Check for compatibility of your Roku TV and Xfinity app
Check the HDMI input that you are using on your Roku TV
Check if all the cables are correctly and properly connected
Connect your devices to a stable, and reliable Wi-Fi network
Check your remote's batteries, whether they are correctly inserted and their charge
Send a query to the XOC support team with your Xfinity build number and version
Conclusion
To sum it up, you now know how to stream Xfinity on Roku. There is nothing complicated, because the procedures are very articulate. Just download and install the Roku app on your Roku TV, and activate it. Whenever any fault arises, you know how to solve it. You can now stream your favorite content on the Xfinity Stream Beta app, and have a good one.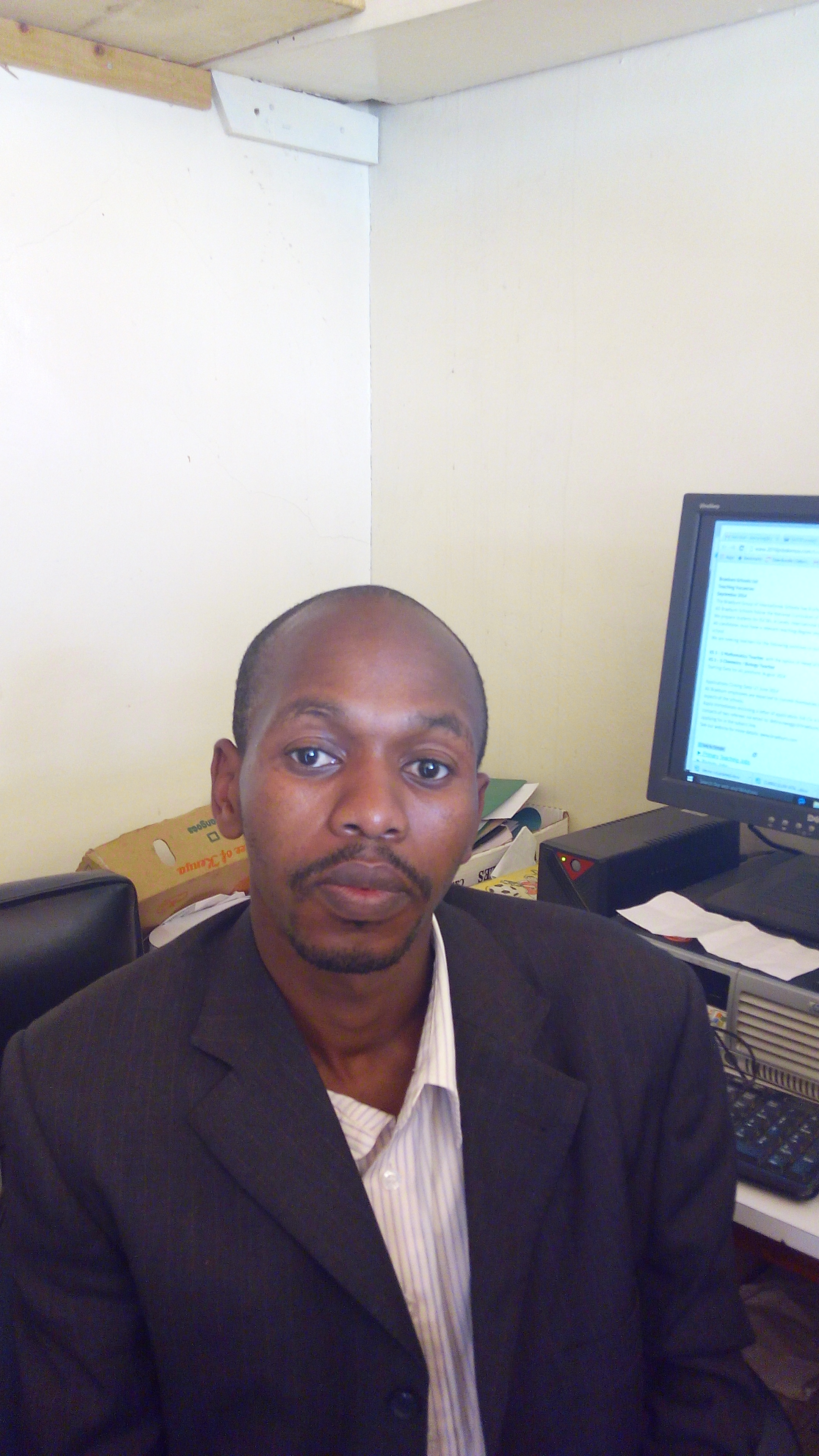 Denis is an article/blog and content writer with over 3 years of experience in writing on different niches, including product reviews, buyer's guide, health, travel, fitness, technology, tourism. I also have enough experience in SEO writing.